The biggest health threat today are mosquitoes. Here is why?
There is one threat that has lived within our houses for years and which causes some of the worst and life-threatening diseases -- mosquitoes.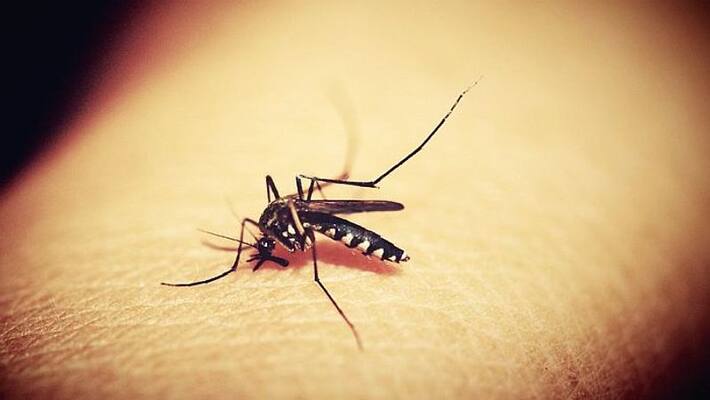 People have never been more conscious or more aware of health-related risks than they are now. Whether it is fitness or making changes in the diet to increase immunity, people are now taking every precaution to ensure that their family and they stay healthy. 
But there is one threat that has lived within our houses for years and which causes some of the worst and life-threatening diseases -- mosquitoes. 
As the COVID-19 pandemic spreads to every city in the country, there is an alarming need to understand how one can differentiate between the symptoms of mosquito-related diseases such as dengue and COVID-19. It is also important that people be aware that dengue and COVID-19 co-infection is possible.
While there is a lot of misinformation making the rounds about COVID, understanding the symptoms that are common between this and dengue can help in the correct diagnosis. 
Symptoms such as fever, sore throat and malaise are common in both and since fever is one of the first manifestations of both diseases, there is a high chance that a professional also may misdiagnose. To avoid that, it would be a good idea to insist on full bloodwork or test to be certain. 
For those who do not how to differentiate between the two, it would be a good idea to know about symptoms specific to both infections. Dengue specific symptoms include nausea, aches and pain behind the eyes, muscle, or joint pain. 
Blood tests will reveal the platelet count of the person which is also one of the dengue specific symptoms. COVID specific symptoms include loss of taste and smell. 
COVID19 and dengue together can be very dangerous, and it can be challenging to treat both diseases together since there is little material available on such co-infections. But since it is possible for a person to contract both infections at the same time, one needs to know about the possible implications. 
Dengue lowers platelet count which causes bleeding whereas COVID-19 causes clot formation. This dual infection thus can make cases critical and hence, treatment may have additional challenges. 
Mild to moderate Dengue and COVID-19 co-infected patient should be monitored closely, preferably at a hospital, as they may progress rapidly to severe stage. The good news is that there are patients who have recovered from such co-infections, but there is a need to be alert.
The government of India, all state governments and many health care institutions are releasing awareness material to help educate people about the threats to our health. 
To play their part in containing the spread of these infections, people need to ensure that they are sanitized, wearing masks, and maintaining social distancing. The best way to control dengue is to kill mosquitoes and clean their breeding places such as waterlogged and trach filled areas. Make use of mosquito repellent in your home to keep your family safe.
Last Updated Mar 31, 2021, 4:14 PM IST