'BJP can't play major role in Tamil Nadu alliance, AIADMK will accommodate it'
First Published Feb 18, 2021, 10:11 AM IST
In a freewheeling interview with Asianet Newsable's Yacoob, AIADMK national spokesperson V Pugazhendhi spoke on the scope of the party's alliance with the BJP, the impact of the return of VK Sasikala and the key issues this election season.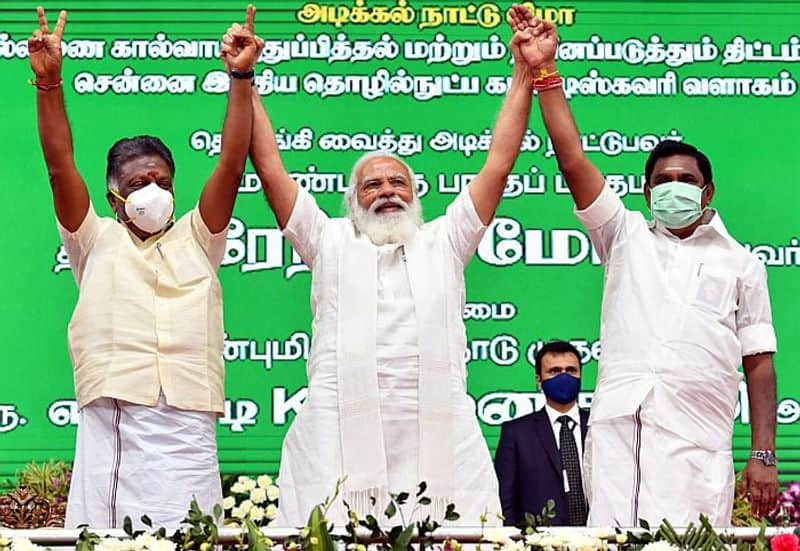 How confident is the AIADMK in the run-up to the forthcoming elections in Tamil Nadu and Puducherry?

After the demise of Puratchi Thalaivi Amma (J Jayalalithaa), the talk of the town was that the government cannot continue. Everywhere they said the government will last for only three months or six months. But you see, now we are waiting for the election dates to be announced. Our government has done a wonderful job under Chief Minister Edappadi Palaniswami and Deputy Chief Minister O Panneerselvam.

Over 7.5 lakh government school students benefited. Students are more interested in studying in government schools as compared to private schools. Eleven new colleges are coming up. Even the farmers are happy now. Farm loans were waived off completely recently by the chief minister. (Current) schemes are similar to those during Amma's regime. We are preparing the election manifesto which will contain what we did for the people. Through the election manifesto, we will campaign and explain this to people. We will win and continue this government. There is no doubt about it.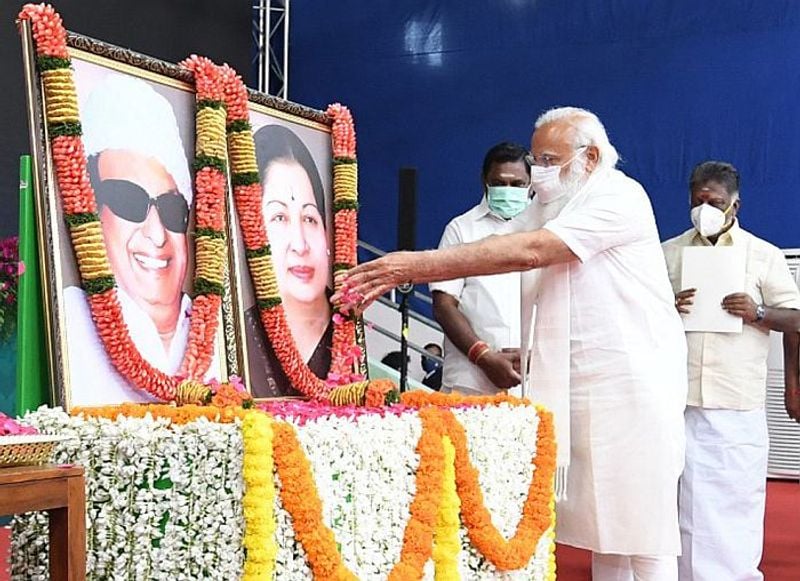 Has the alliance with BJP helped gain ground in Tamil Nadu?

There are so many party alliances. Desiya Murpokku Dravida Kazhagam, Pattali Makkal Katchi, Vasan's Tamil Maanila Congress, and also the Bharatiya Janata Party. BJP is one of the alliance partners in Tamil Nadu. But BJP cannot play the major role (in the alliance) because they got only two to three per cent votes in the last election. For your information, in 2016 'Amma' succeeded without the alliance.

The alliance happened only during the middle of the bye-election to 22 seats and during the Lok Sabha election. So BJP is with us (AIADMK). With BJP's support, we may get two to three per cent votes and BJP will also benefit, no doubt.
There are many who are questioning the timing behind meeting the long-pending demand of the Devendra Kula Vellalar community? What's your view on the same?

They (Devendra Kula Vellalar) are happy now. It was announced by the Prime Minister in his last meeting in Chennai. Their long-pending demand has been fulfilled. This was necessary. We have done this. Their (Devendra Kula Vellalar) numbers are more in Southern Tamil Nadu and they have appreciated the decision. This (announcement) is not only for election purposes but was also a necessity. And so it was announced.

In an interview with Asianet News Tamil, Devendra Kula Vellalar's Thangaraj declared that the community will vote for the BJP. Do you think this will eat into AIADMK's vote share?

I will not accept that. The Devendra Kula Vellalar community leader who announced support to BJP would have also meant that the votes will come to the AIADMK.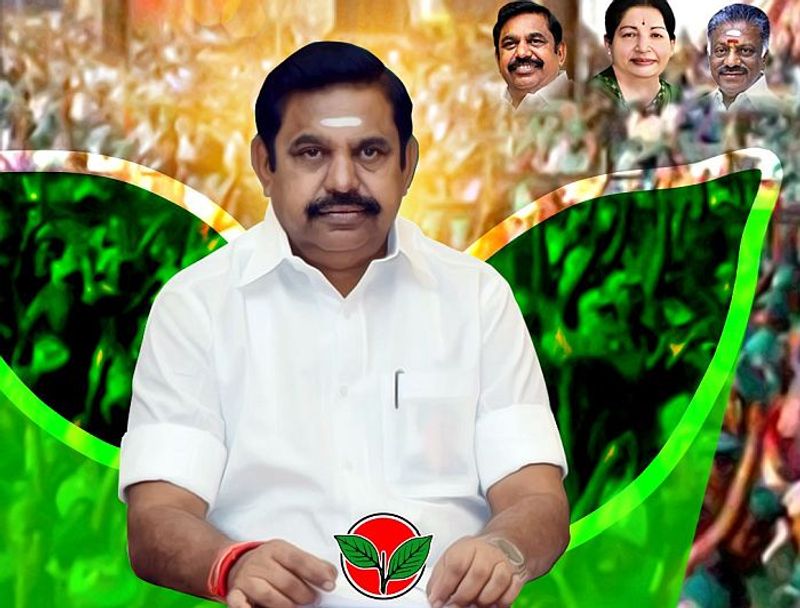 The BJP seems to reap the benefit of the decision on Devendra Kula Vellalar. How many seats are you willing to offer the BJP?

We have not decided anything. CM Edappadi Palaniswami's election campaign is going on. So far we have not discussed it. The alliance and seat-sharing, everything is on the way. After the election dates (are announced) that should be decided. Then only we will come to know which party will get how many seats. BJP will be accommodated. We will give some seats. Our party headquarters will have to decide on this. We will wait and see.

What will be the key issues in the forthcoming elections?

In the ten years, there is a lot that the government has done. We are ready to narrate, but it will take a few hours. DMK, however, cannot do the same. They will remain in opposition after the election and we will continue to be in government.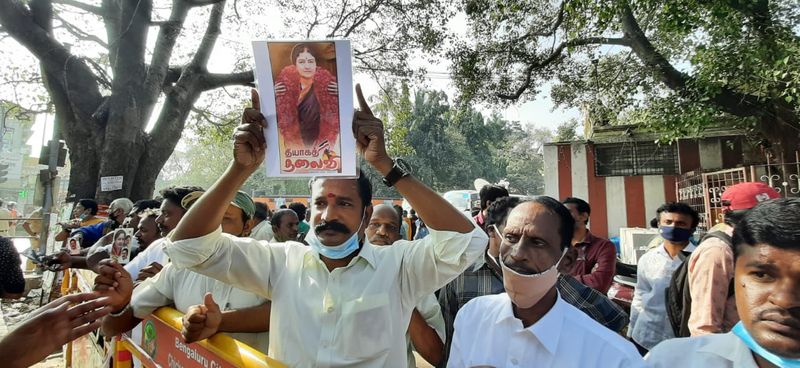 How much impact will the return of VK Sasikala have on the party's electoral fortunes?

Believe it or not, I was with her when she surrendered in Bengaluru on February 15 (2017). She is now back home. The problem is with TTV Dhinakaran. When he planned to float a new party, I was against it. Despite asking him not to launch a separate party he went ahead and this created a problem.

During Sasikala's roadshow (after her release), her car sported two flags. One was TTV Dhinakaran's flag and the other was AIADMK's. Which party will Sasikala lead? Which flag will she support? There is total confusion. She will not be able to contest elections as per the people's representation act for another six years. As long as TTV Dhinakaran is with her, she cannot come out (of the problem). I know her very well. She doesn't stand for the party but backs family politics. She is interested in TTV Dhinakaran's fortune only. I don't think Sasikala's release will have an impact. People, especially women, are still against Sasikala. They are unhappy with Sasikala.
There were talks of AMMK and AIADMK merger. What's the progress there?

No! that is ruled out. Our chief minister had during his last visit to Delhi, clarified that there was no question of a merger. This is AIADMK's decision. Sasikala has not said anything about a merger. We want to know what she has to say. Let her reveal her stand. Then we will respond.

If the AIADMK were to return to power, will there be a change of guard?

Edappadi Palaniswami will only continue (as chief minister). Because O Panneerselvam is the party chief. O Panneerselvam has already announced that EPS will only continue. There will be no change. Other alliance parties (BJP) cannot intervene in this matter.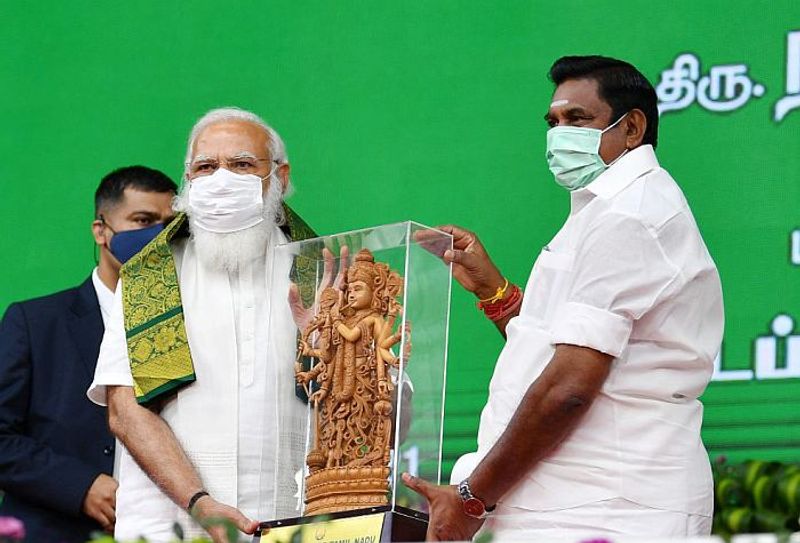 Will AIADMK forge an alliance with BJP in Puducherry or will it go alone?

Definitely, there will be an alliance in Puducherry. The by-election was fought with an alliance with former chief minister N Rangasamy. That decision will be taken by headquarters. We will wait and see what they (AIADMK top leadership) will do.

How do you view the political developments in Puducherry?

During the 2016 election, I was the AIADMK in-charge of Puducherry. We won four constituencies and lost a few by a narrow margin. We contested all the constituencies. Problems have started and today or tomorrow, the ruling party (Congress) government will resign.