Sensationalist, irresponsible: India slams Rihanna and Co. over tweets on farmer protests
First Published Feb 3, 2021, 1:13 PM IST
Hours after American pop star Rihanna and other international celebrities tweeted in support of the farmers' protests against the farm laws, the Narendra Modi government has lashed out at attempts by "vested groups" to enforce their agenda on the protests.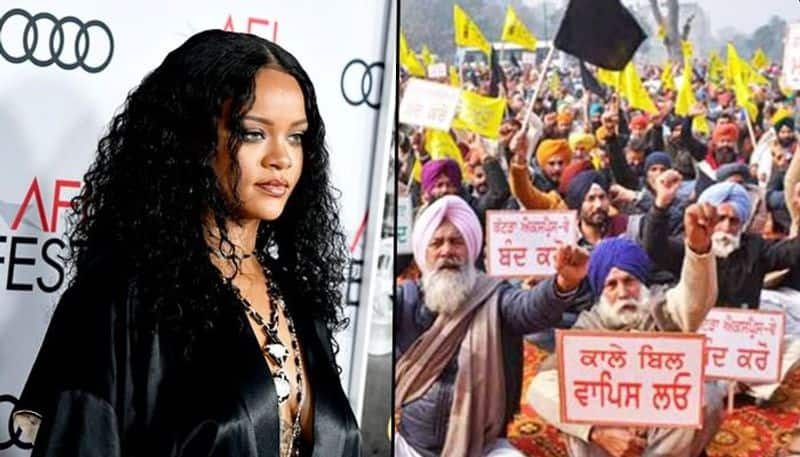 The External Affairs Ministry termed as "unfortunate" attempts to derail the dialogue process between the government and the farmer leaders over the farm laws.

In a statement, the MEA said that such attempts were egregiously witnessed on January 26 when "the anniversary of the inauguration of the Indian Constitution was besmirched, and violence and vandalism took place in the national capital".

Claiming that some of the vested interest groups have tried to mobilise international support against India, the MEA sent out a message to the like of celebrities like Rihanna that before rushing to comment on such matter, they should "ascertain the facts, and have a proper understanding of issues at hand".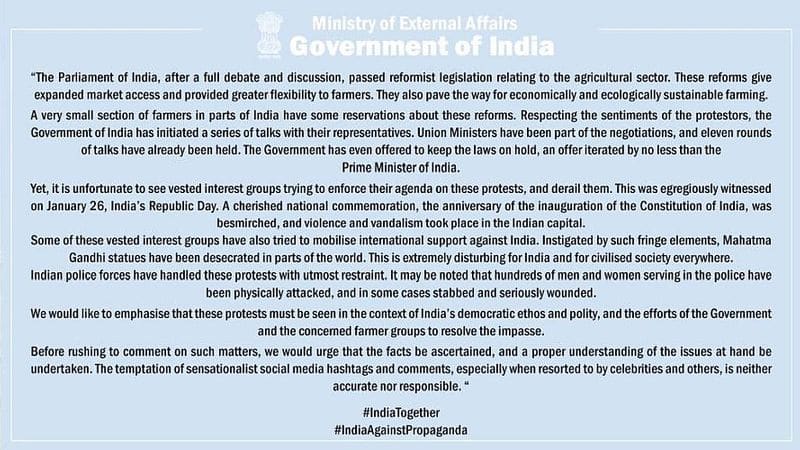 "The temptation of sensationalist social media hashtags and comments, especially when resorted to by celebrities and others is neither accurate nor responsible," the MEA statement said.

The MEA made it a point to draw the attention of the celebrities to the acts of violence instigated by vested interests like the desecration of Mahatma Gandhi's statues in some parts of the world.

The government also raised the aspect of hundreds of police personnel who were injured -- some stabbed, some seriously injured -- in the January 26 violence.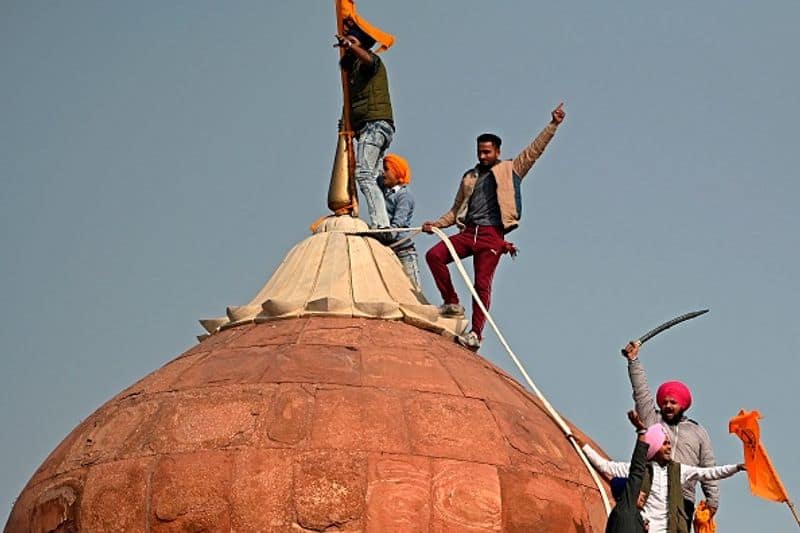 To recall, American pop star Rihanna's Twitter post on farmer protests was shared by a host of international celebrities and 'rent-a-cause' celebrities back home in India.

While the tweet triggered a massive debate on social media on the issue, some were quick to remind Rihanna that she was 70 days too late to realise the situation on the outskirts of the national capital.

Farmers from Punjab, Haryana and western Uttar Pradesh have been camping on Delhi's borders for 70 days now demanding the repeal of Centre's three new farm laws.

The Indian Parliament too is currently debating on the protests and demands being raised by the farmers.