Meet world's top 20 powerful women in politics
Angela Merkel has for the tenth time topped annual listing of Forbes most powerful women on the planet. Indian Finance Minister Nirmala Sitharaman has been ranked 41 on the list, slipping down seven places. Wondering who else has made it to the list? Read on...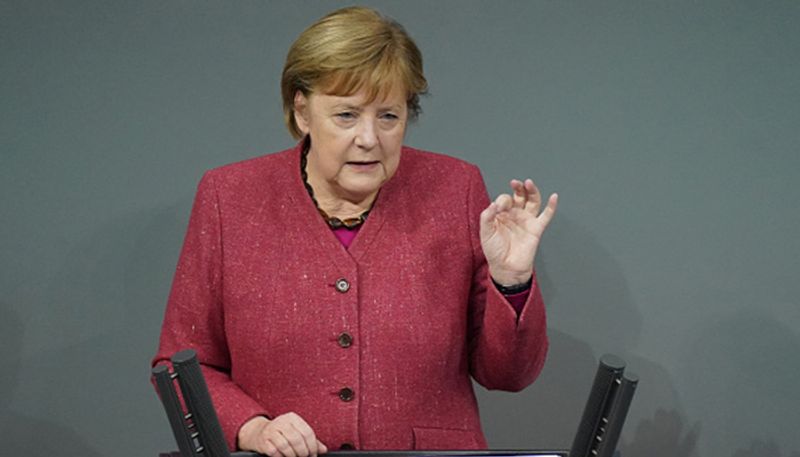 Angela Merkel
Overall Rank 1

Forbes says: "Merkel became the first female Chancellor of Germany in 2005 and is serving her fourth term. Merkel remains the de facto leader of Europe, leading the region's largest economy after steering Germany through financial crisis and back to growth."

"Her leadership is marked by her steely reserve, from standing up to Donald Trump to allowing more than a million Syrian refugees into Germany."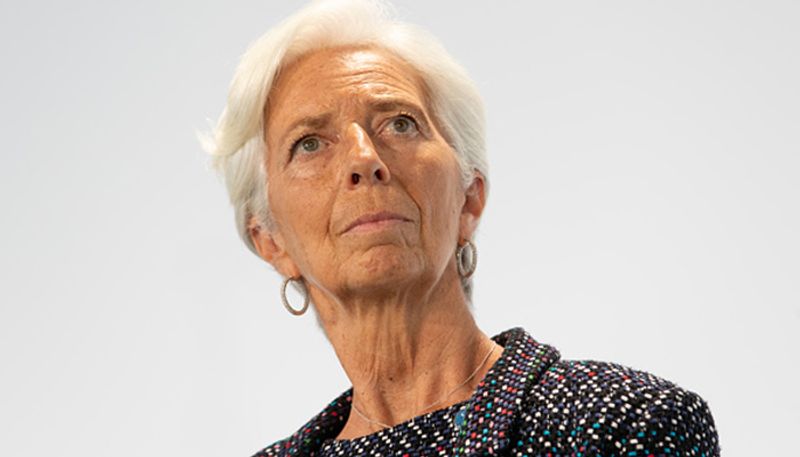 Christine Lagarde
Overall Rank 2

Forbes says: "Lagarde became the first woman to head the European Central Bank on November 1, 2019. As head of European monetary policy, Lagarde faces a critical test: ensuring the coronavirus pandemic does not wreak further havoc on the Euro zone."

"From 2011 until mid-2019, Lagarde ran the International Monetary Fund that works to ensure the stability of the global monetary system."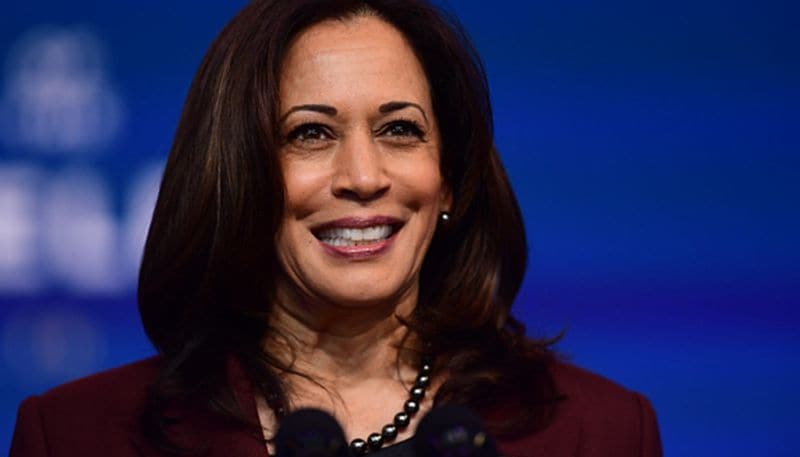 Kamala Harris
Overall Rank 3

Forbes says: "On November 7, 2020, Harris became the first woman in American history elected to the vice presidency."


"She's no stranger to firsts: In 2016, Harris was the first Indian-American woman to be elected to the United States Senate."

Ursula von der Leyen
Overall Rank 4

Forbes says: "Ursula von der Leyen was appointed president of the European Commission, the executive branch of the European Union, in July 2019."

"She is the first woman to serve in the role, which is responsible for legislation affecting more than 700 million Europeans."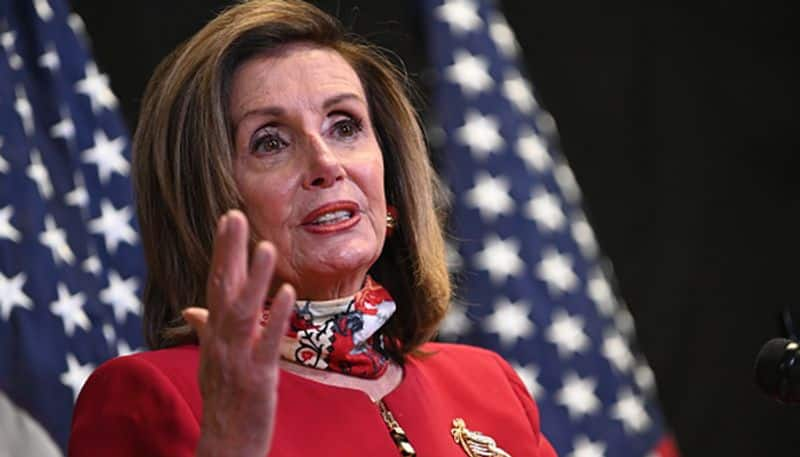 Nancy Pelosi
Overall Rank 7

Forbes says: "Nancy Pelosi is the 52nd Speaker of the U.S. House of Representatives. The role makes her the highest-ranking elected woman in the country and the second-in-line for the presidency."

"In 2019, she initiated the fourth-ever impeachment proceedings in U.S. history against President Donald Trump."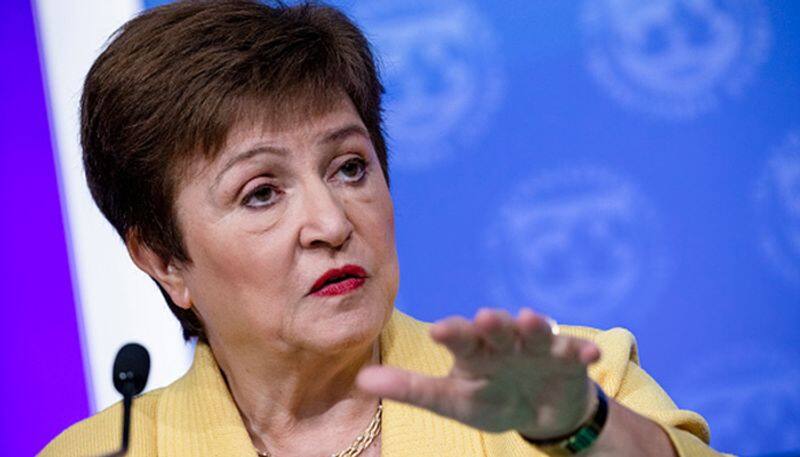 Kristalina Georgieva
Overall Rank 18

Forbes says: "Bulgarian economist and former CEO of the World Bank Georgieva has been the managing director of the International Monetary Fund since October 2019."

"Georgieva was previously the Interim President for the World Bank Group and was responsible for the organizations efforts to end extreme poverty by 2030."
Jacinda Ardern
Overall Rank 32

Forbes says: "Ardern set new norms as a government leader when she gave birth, took six weeks maternity leave and shared that her partner will be a stay-at-home dad."
"Rising to power on a tide of "Jacindamania," at 38, she is the youngest female leader in the world and New Zealand's youngest PM in 150 years. She was elected to a second term in a landslide in October 2020."
Tsai Ing-wen
Overall Rank 37

Forbes says: "Tsai became the first female leader of Taiwan (and the first unmarried president) when she was elected in 2016. Since taking office she has broken protocol by making overtures to the U.S., creating tensions with mainland China."

"Tsai won reelection in 2020 with more than 57% of the popular vote. Her victory was seen as a rebuke to Beijing's efforts to control the island."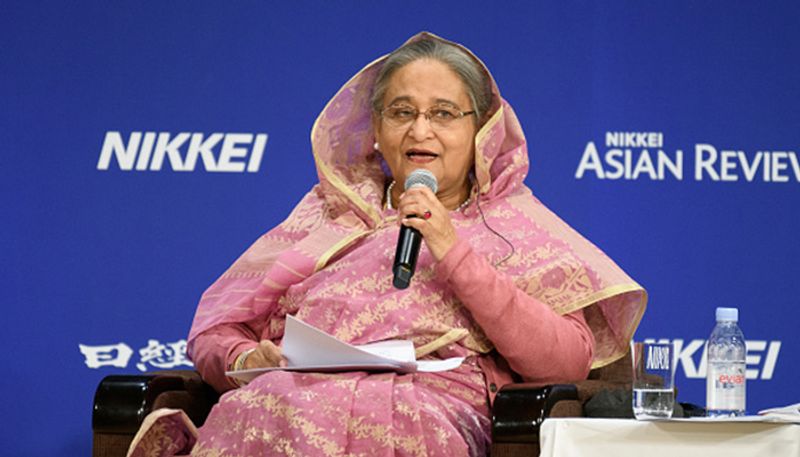 Sheikh Hasina Wajed
Overall Rank 39

Forbes says: "Sheikh Hasina Wajed, the longest serving prime minister in the history of Bangladesh, is currently serving her fourth term."

"She won the fourth term, which is also her third consecutive term, after her party, Bangladesh Awami League, won 288 of the 300 parliamentary seats."
Nirmala Sitharaman
Overall Rank 41

Forbes: "Nirmala Sitharaman was appointed as India's finance minister in May 2019, and is also the minister for corporate affairs."

"She is India's first full-time female finance minister."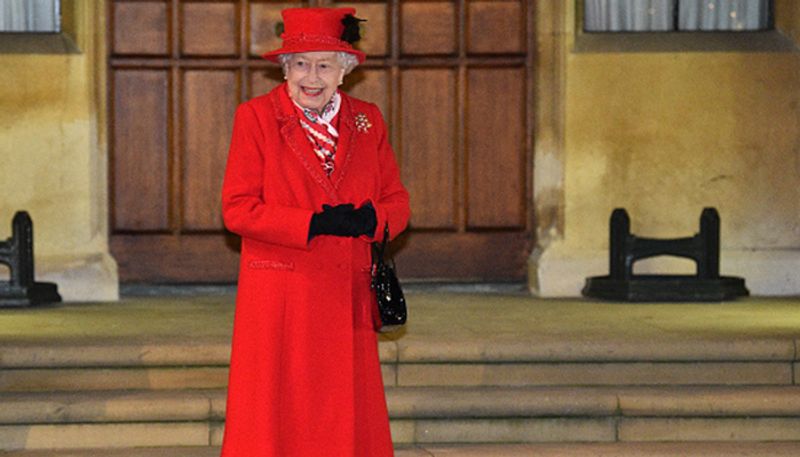 Queen Elizabeth II
Overall Rank 46

Forbes says: "On the throne since 1952, Queen Elizabeth is the longest-reigning monarch in British history. She has become much loved and respected globally."

"The 94-year-old matriarch is still setting the tone at public events and receiving world leaders at Buckingham Palace and Windsor Castle."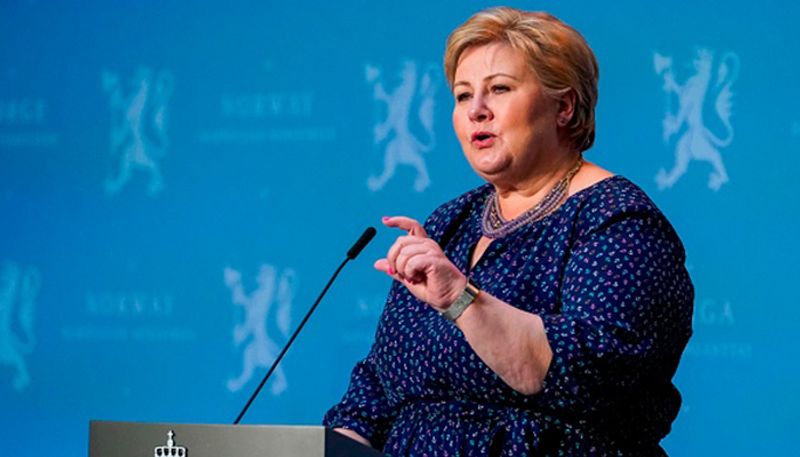 Erna Solberg
Overall Rank 52

Forbes says: "Dubbed Norway's Angela Merkel, Solberg was elected to a second term in 2017 after steering the country through an oil crisis, avoiding a recession."

"She has melded a conservative fiscal stance with a humanistic point of view that also emphasizes people's needs. A frequent voice for women's rights, she pledged to increase Norway's support for women's reproductive health rights by NOK 700 million by 2020."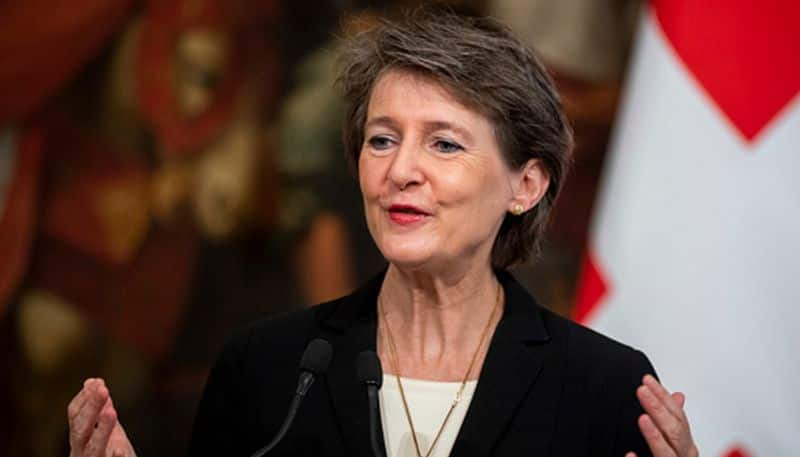 Simonetta Sommaruga
Overall Rank 56

Forbes says: "Simonetta Sommaruga became president of the Swiss Confederation in 2020; she previously held the position in 2015. Sommaruga's political career began as a member of Bern's grand council from 1981 to 1990."
Elvira Nabiullina
Overall Rank 57

Forbes says: "A former economic advisor to Russian President Vladamir Putin, Nabiullina became the first woman to run a central bank of a G8 country in 2013."

"She believes that keeping a floating exchange rate and reserving the surplus from the sale of hydrocarbons has reduced Russia's dependence on oil."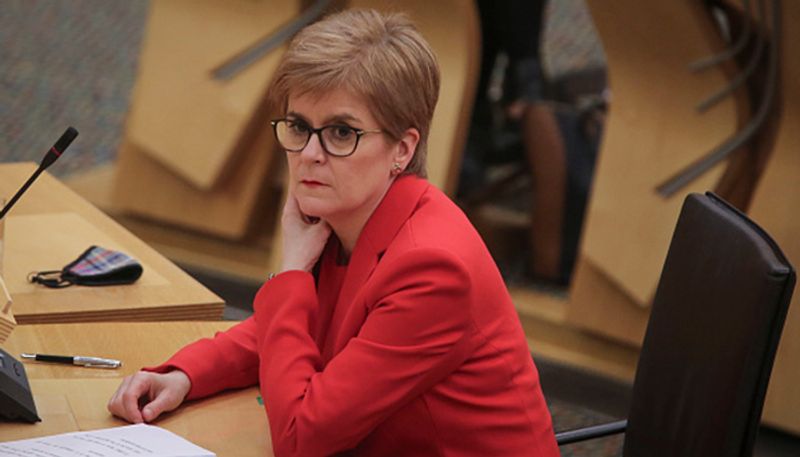 Nicola Sturgeon
Overall Rank 59

Forbes says: "Since 2014, Sturgeon has served as Scotland's First Minister and head of the Scottish National party; she's the first woman to hold either role."

"She's staunchly defended Scotland's interests amid Brexit negotiations. Sturgeon wants a second referendum for Scottish independence -- which would let the Scots exit the U.K. and stay in the E.U"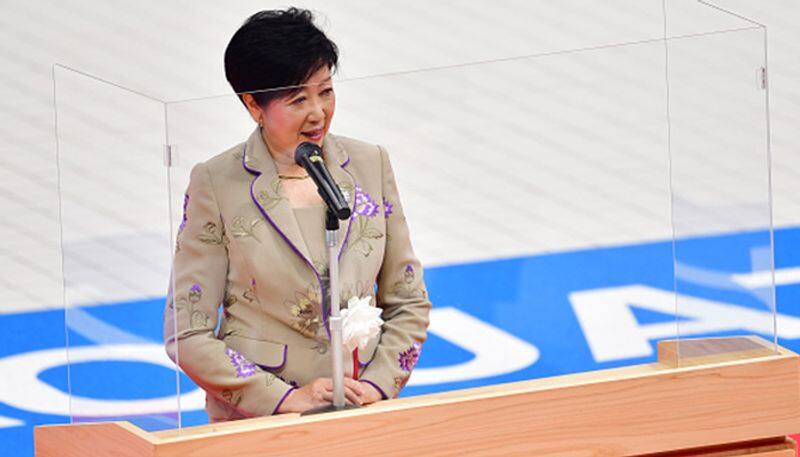 Yuriko Koike
Overall Rank 63

Forbes says: "Koike is the first woman to be elected as Tokyo's governor. In July 2020, she captured 60% of the vote to win reelection in a landslide."

"She was propelled to victory by her good handling of the city's coronavirus response, which included providing support for small businesses. Koike is considered a contender to one day be Japan's prime minister."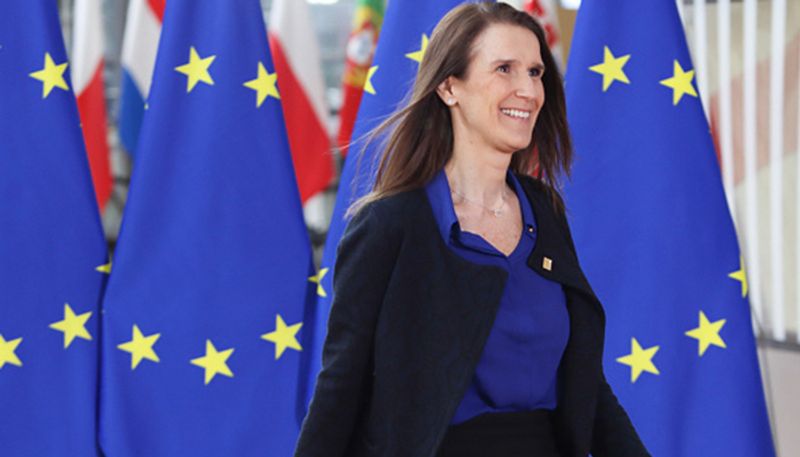 Sophie Wilmes
Overall Rank 71

Forbes says: "Wilmes was appointed Prime Minister of Belgium in October 2019. She is Belgium's first female head of government in its 189-year history."

"She is a member of the francophone liberal party, which is the fourth-largest party."
Mette Frederiksen
Overall Rank 75

Forbes says: "Frederiksen has been Prime Minister of Denmark since June 2019 and the leader of Denmark's center-left Socialist Democratic party since June 2015."

"She's the youngest prime minister in Danish history and the second woman. Frederiksen made international headlines for informing President Donald Trump that Greenland was not for sale."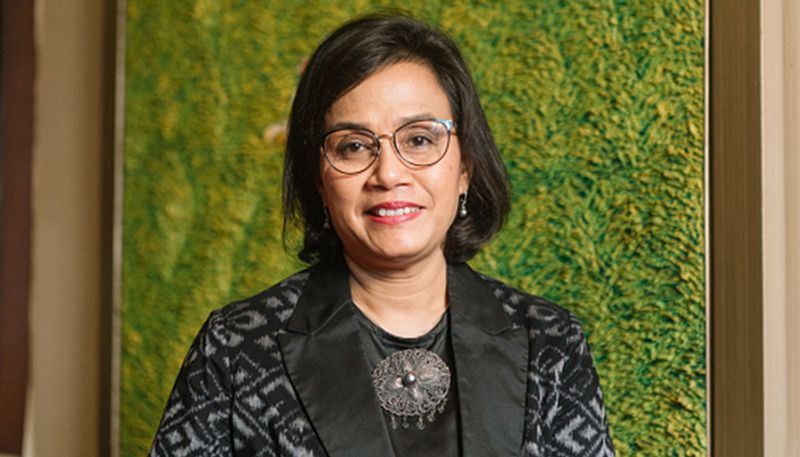 Sri Mulyani Indrawati
Overall Rank 78

Forbes says: "Indrawati returned to her role as minister of finance for Indonesia after serving as managing director and COO of the World Bank."

"Last year, Indrawati received the prestigious Best Minister award at the World Government Summit for her efforts to implement reforms."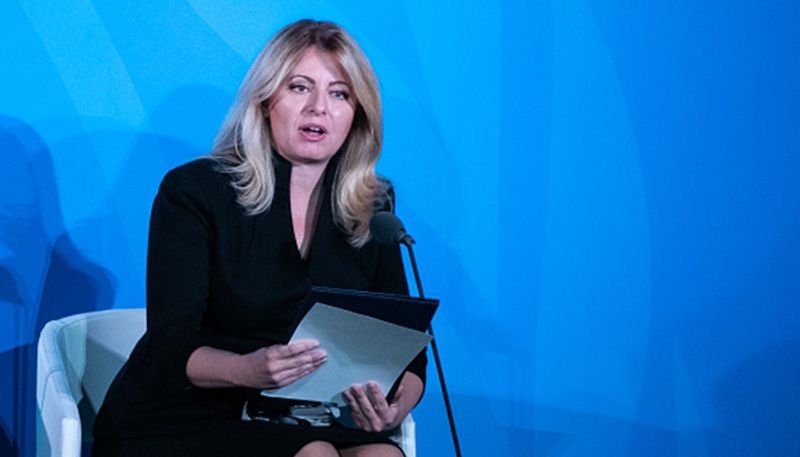 Zuzana Caputova
Overall Rank 83

Forbes says: "Caputova, an anti-corruption activist and lawyer, kicked off her five-year term as president of Slovakia in June 2019. The 47-year-old is both Slovakia's youngest and first female president."

"In her inauguration speech, Caputova vowed to improve the justice system and fight impunity and corruption."