Don't get Covaxin shot if you have these 8 health conditions
Three days after India flagged off the world's largest Covid-19 vaccination with Serum Institute of India's Covishield and Bharat Biotech's Covaxin, the latter has issued a fact sheet that seeks to clear the air surrounding the efficacy of the vaccine.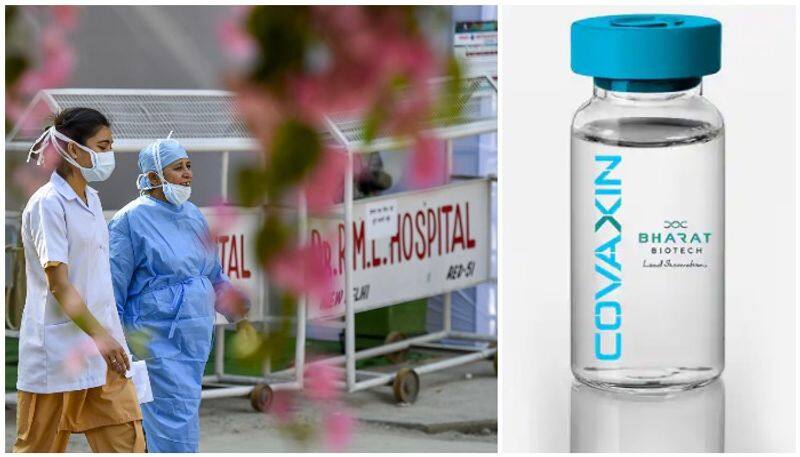 The fact sheet, posted on the Bharat Biotech vaccine, details the process involved and who should avoid taking the vaccine.
According to Bharat Biotech, it is advisable to avoid the Covaxin vaccine if you have any of the following conditions:
* Have an allergies
* Have fever
* Have a bleeding disorder or are on a blood thinner
* You are immunocompromised or are on a medicine that affects the immune system
* You are pregnant
* You are breastfeeding
* You have received another Covid-19 medicine
* You have any other serious health-related issues
Clarifying reports that the vaccine was permitted only for restricted use in an emergency situation under the clinical trial mode, Bharat Biotech said that "under this plan, the vaccine will be offered to the restricted prioritised groups only".

"The administration (of the vaccine) will take place under the clinical trial mode, which is different from the clinical trial as the effect of Covaxin will not be examined against any other intervention through this effort. You will be monitored for any adverse event under this clinical trial mode and supported for medical care under the existing public health programme."

Bharat Biotech also confirmed that the compensation for Serious Adverse Event will be paid by the company if the adverse event is proven to be causally related to the vaccine. "The compensation will be determined by the ICMR Central Ethics Committee, as appropriate."
The company clarified that there is a remote chance that Covaxin could cause of severe allergic reaction after a person has received a shot. Signs of a severe allergic reaction include:

* Difficulty in breathing
* Swelling of face and throat
* Fast heartbeat
* Rashes all over the body
* Dizziness and weakness