EPL 2020-21: Manchester United shatters records as it puts 9 past Southampton
This was Manchester United's 13th win of the English Premier League 2020-21, as it stays second in the table. Meanwhile, Southampton suffered its eighth loss of the season, as it remains on 12th. It was United's biggest win in the competition, as it scripted numerous records.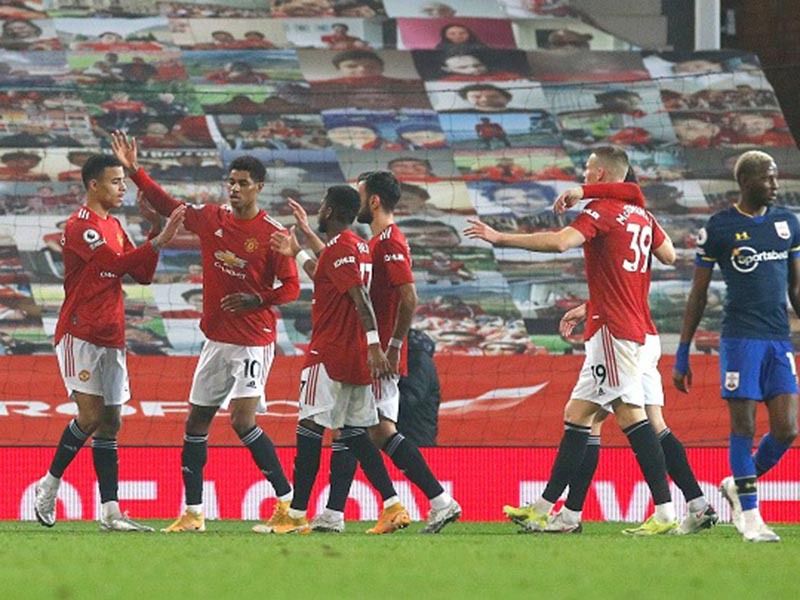 In what turned out to be utter destruction by Manchester United, it hammered nine goals past Southampton in the 2020-21 English Premier League, at Old Trafford, on Tuesday. United stayed at the second spot in the table with this win, while Southampton was at the 12th place. Consequently, a plethora of records was shattered by United, as we take a look at it all: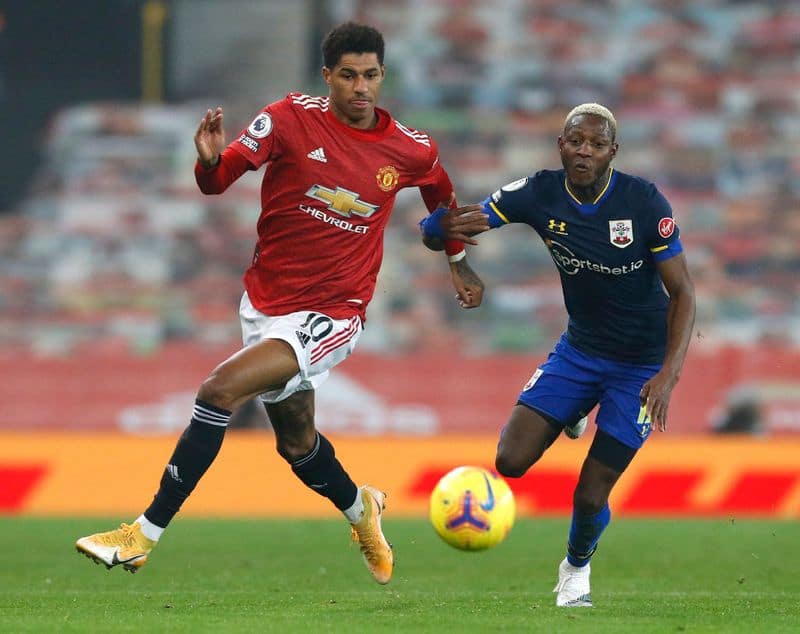 Marcus Rashford becomes one of the top scorers: Rashford scored the second goal for United. He has now achieved the third most goals for a side from the EPL across competitions this season, with Mohamed Salah (21) and Harry Kane (19) being ahead of him.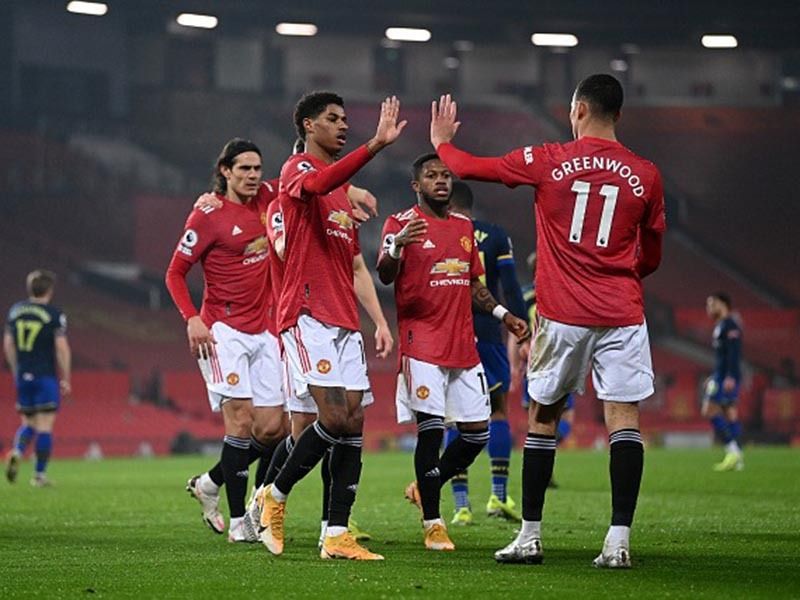 United on a roll in the first half: The opening half saw United scoring four goals, with it being the second instance this season, after against Leeds United. The double this season is also the first since 1997-98, under Sir Alex Ferguson.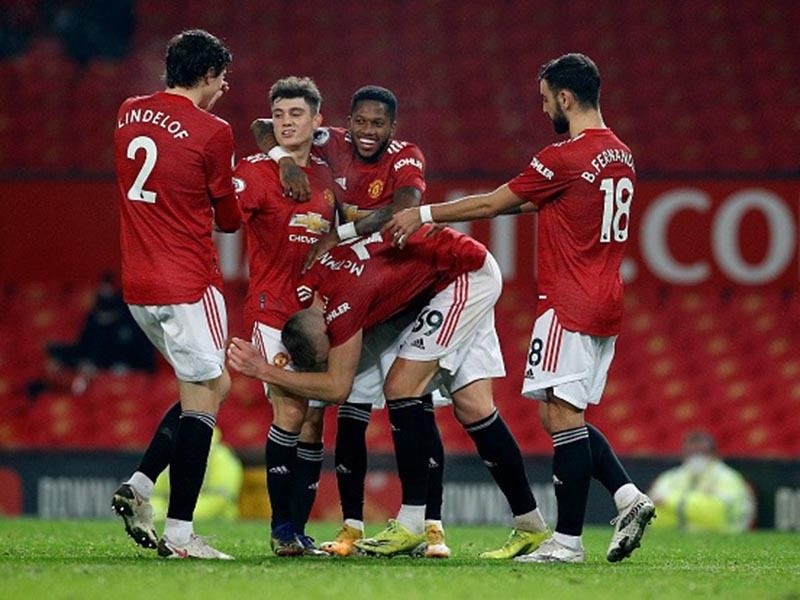 United hits sixers: Not precisely in cricketing terms, but this is the second time United has scored six in a game, after Leeds. Nonetheless, it is the first since 2000-01 that they have done so twice in a season.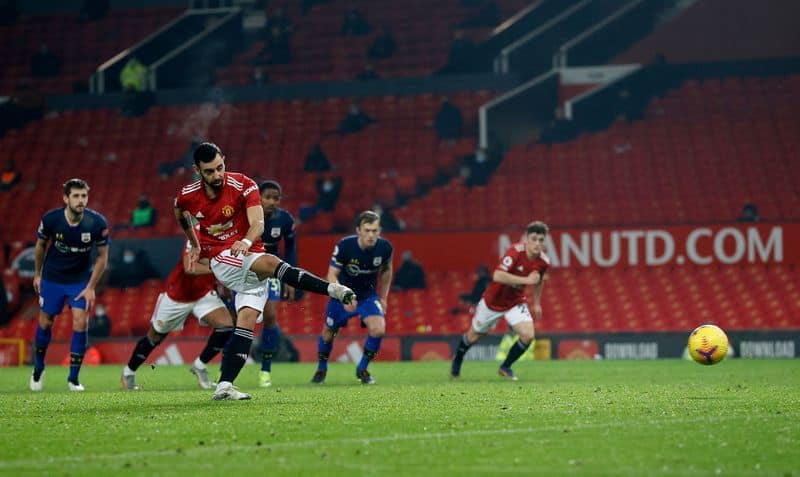 Bruno Fernandes scripts a particular second: Fernandes's goal through the penalty allowed him to become the second-fastest in the EPL to score the 15th goal. While he has done so in his 36th game, the record for the same is held by Eric Cantona and Dimitri Payet (33).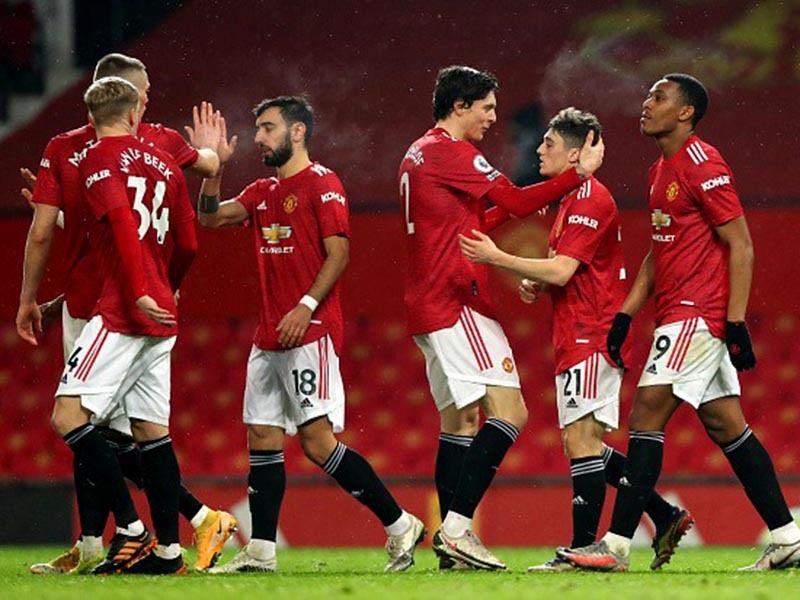 United equals its best win: With the 9-0 win, United has equalled its most significant success the EPL, having done the same in 1995, against Ipswich Town. Furthermore, this was the third instance in the tournament's history, with Leicester City mauling Southampton, with a similar scoreline, in 2019.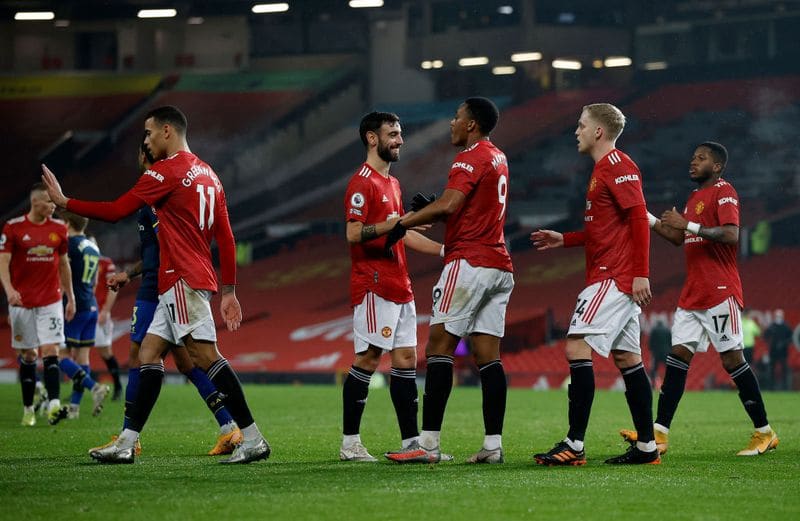 United as a team: There were seven different scorers for United last night. It is only the second time in the competition's history after Chelsea, against Aston Villa, in 2012.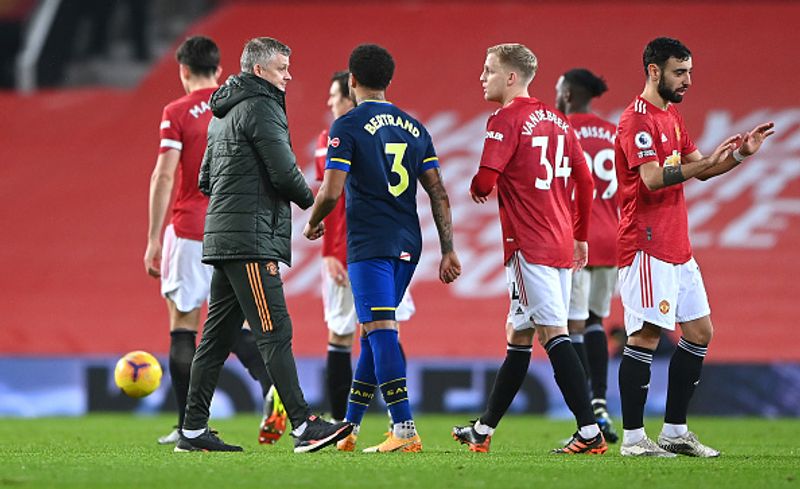 United equals another record feat: United has now managed to score 12 in the season against Southampton. It is the joint-most scored against an opponent in a season, along with Blackburn Rovers (vs Nottingham Forest, 1995-96), Tottenham Hotspur (vs Wigan Athletic, 2009-10) and Manchester City (vs Watford, 2019-20).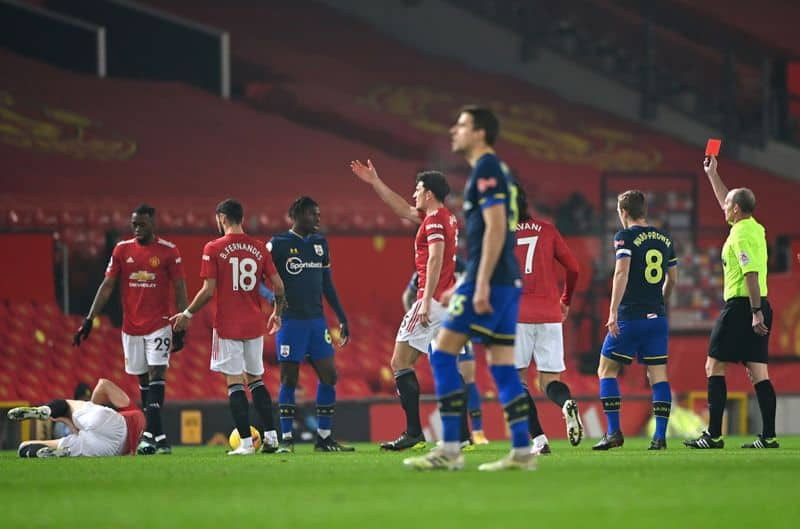 For United, there were seven different scorers, in the form of Aaron Wan-Bissaka, Marcus Rashford, Édinson Cavani, Anthony Martial, Scott McTominay, Bruno Fernandes and Daniel James. While Martial scored a brace, it was also an own goal from Jan Bednarek, including a couple of red cards for the visitor, in the form of Alexandre Jankewitz and Jan Bednarek.