EPL 2020-21: Liverpool settles for a hard fought draw against Manchester United
This was Liverpool's seventh draw of the 2020-21 English Premier League, as with nine wins and two loses, it drops down to the fourth spot. As for Manchester United, it was its fourth draw of the season, while with 11 wins and three loses, it stays atop the table.
English Premier League giants and arch-rivals Liverpool and Manchester United engaged in a fierce encounter, but settled goalless at Anfield on Sunday. With this draw, United maintained its top position, for now, while Liverpool has dropped to the fourth place.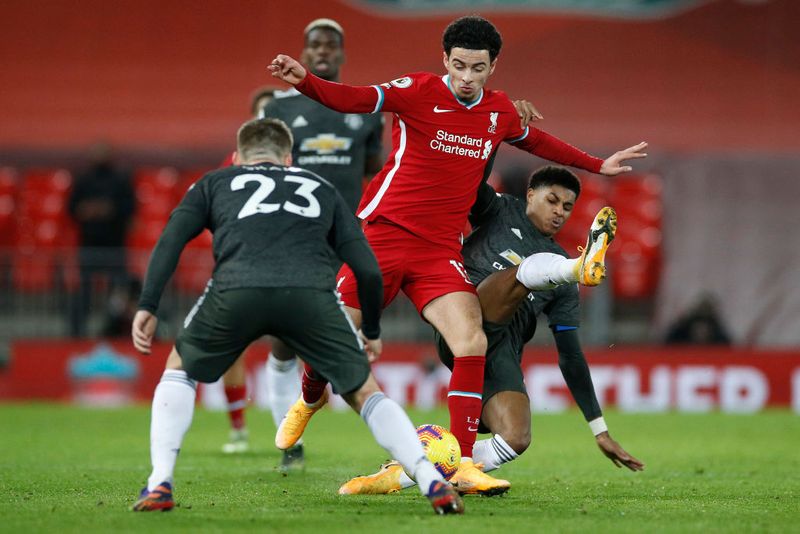 The opening half saw six promising attempts. While Liverpool initially came up with a series of attacks, United consolidated towards the half-time closing stages.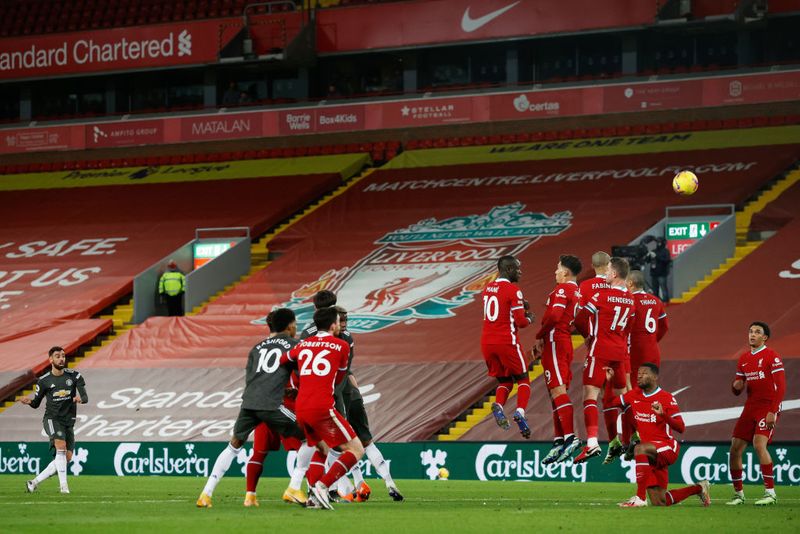 The most promising chance of the first half came in the 34th minute, when a free-kick from Bruno Fernandes almost put United ahead, as the shot just whizzed past the post, with Liverpool goalkeeper, Alisson Becker failing to get a touch on it. Nonetheless, the deadlock remained intact at half-time.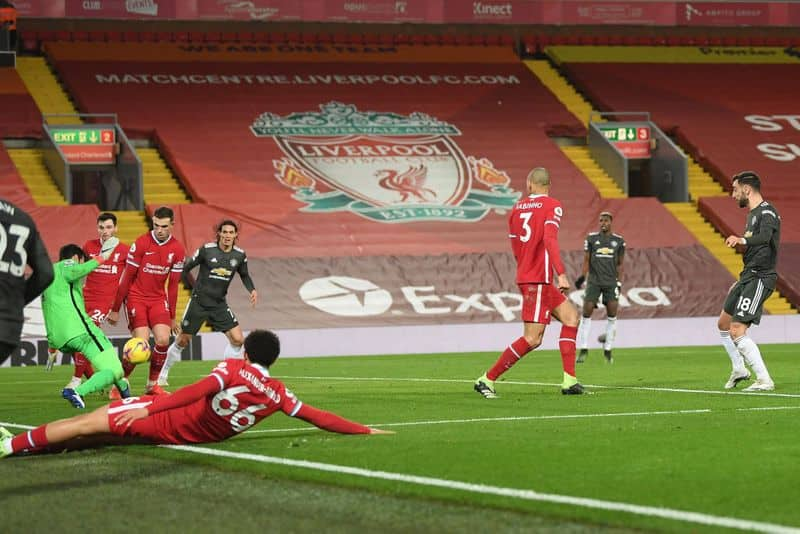 The second half saw nine more attempts being made. There were four saves during this phase, including three from Alisson again, as he undoubtedly was the wall at the goal-line for the host.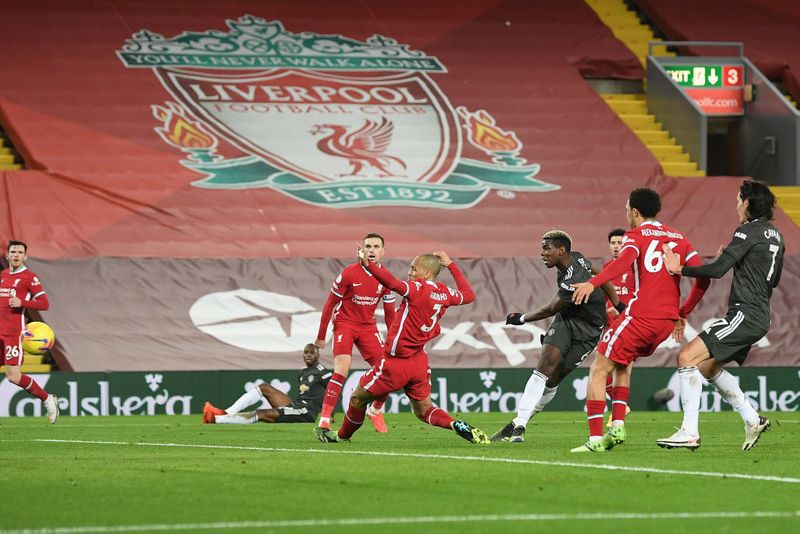 The most promising chance of the half once again came from United, as Paul Pogba lashed a brutal close-range shot, following an assist from Aaron wan-Bissaka, only to be denied by Alisson. Nevertheless, both the sides sweat it out to no avail, as the deadlock failed to budge, while the honours were shared at full-time.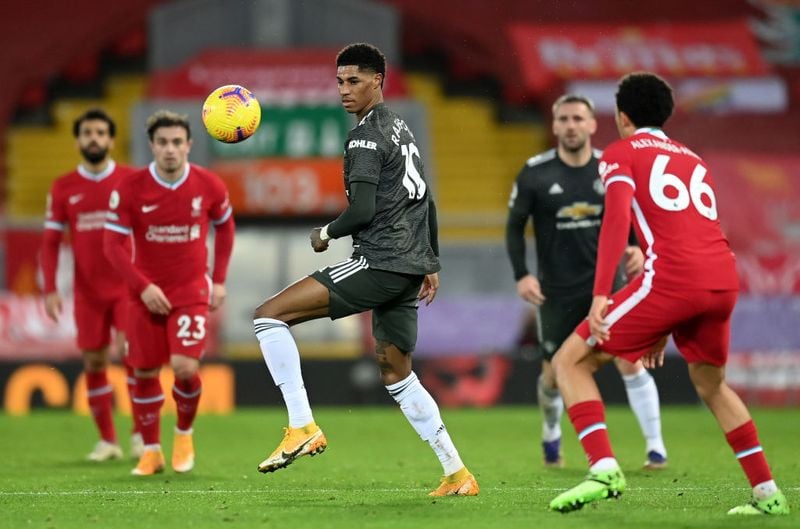 Vital stats
- United waited for its most prolonged first shot attempt in an EPL clash (34 minutes) since their last tie at Anfield in January 2020 (40th minute).
- Rashford was flagged offside on four occasions in the first half, which is his most, as well as joint-most in a season, along with Son Heung-min.
- For the first time since 2005, Liverpool has failed to score in three consecutive EPL ties and is the third defending champion to do so, after Arsenal and Leicester City.
- United is unbeaten in its last 16 away matches in the EPL, while their previous 17-game unbeaten run had ended in 1999.