From George Bush to Donald Trump, US Presidents who set foot in India
US President Donald Trump visited India for the first time. He is accompanied by a high-level delegation, along with his wife First Lady Melania Trump, daughter Ivanka Trump, and son-in-law Jared Kushner.

India and the US have been sharing diplomatic ties for a long time now. The US is India's second-largest trade partner after China, and Trump's visit could give a new path to the trade tensions between US-India. Donald Trump became the seventh US president to visit India in 72 years. In this occasion, let's take a look at all the US presidents, who visited India.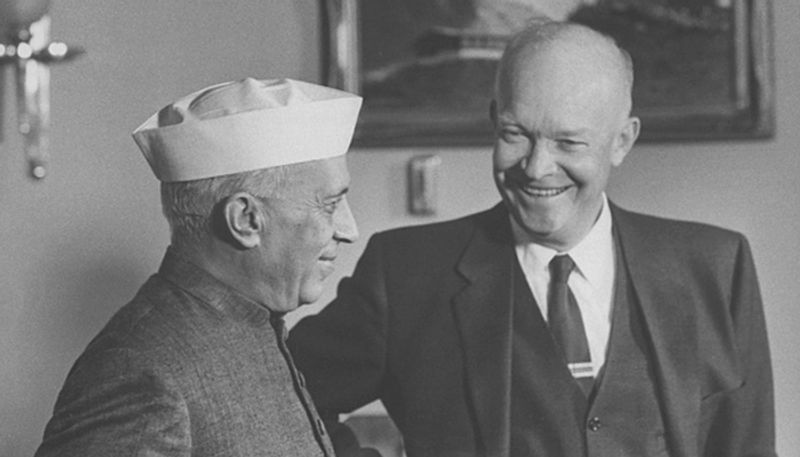 Dwight D Eisenhower - 1959
 In the year 1959, US President Dwight D Eisenhower visited India. He visited during the tenure of India's first Prime Minister Jawaharlal Nehru.

Eisenhower was welcomed with a 21-gun salute when he arrived in the capital, New Delhi. Besides presenting a public speech at New Delhi's Ramlila ground, Eisenhower addressed members of both the Houses of Parliament. The four-day trip included a halt at his "dream place", the Taj Mahal, which was constructed by Shah Jahan in the 16th century. Dwight D Eisenhower's visit was also recorded in history because he was the first US president to visit India.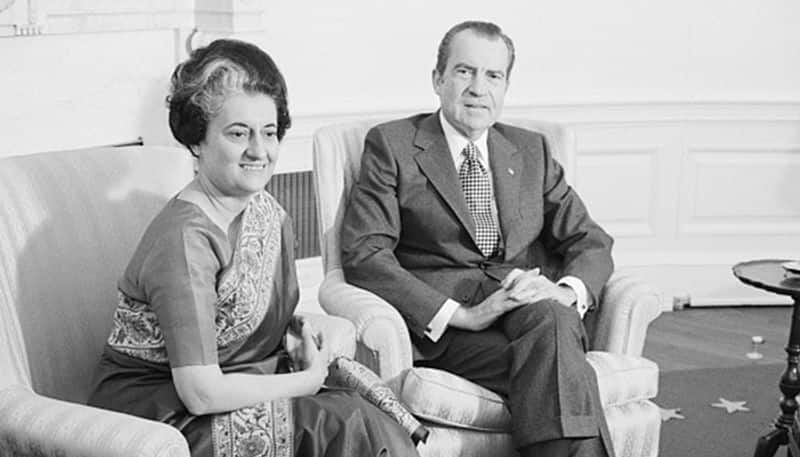 Richard M Nixon - 1969
 In the year 1969, Richard M Nixon visited India. President Nixon spent less than a day in India as the trip was intended to reduce tensions between him and then-Prime Minister Indira Gandhi.
Jimmy Carter - 1978
 Third US president who visited India was Jimmy Carter. Then Janata Party's Morarji Desai was the Prime Minister.

During his three-day visit, Carter addressed India's Parliament and held several meetings with Indian politicians.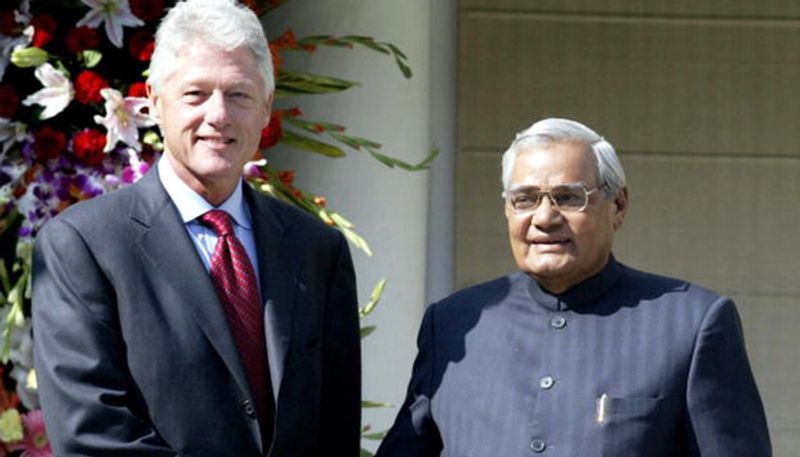 Bill Clinton - 2000 
The 42nd US president, Bill Clinton, visited India in March 2000 during then Prime Minister Atal Bihari Vajpayee's tenure after a prolonged quiet in the connections between the two countries. It was also after India opened its economy for foreign investors in the 1990s.
Clinton's visit indicated the inception of closer US-India strategic and economic ties.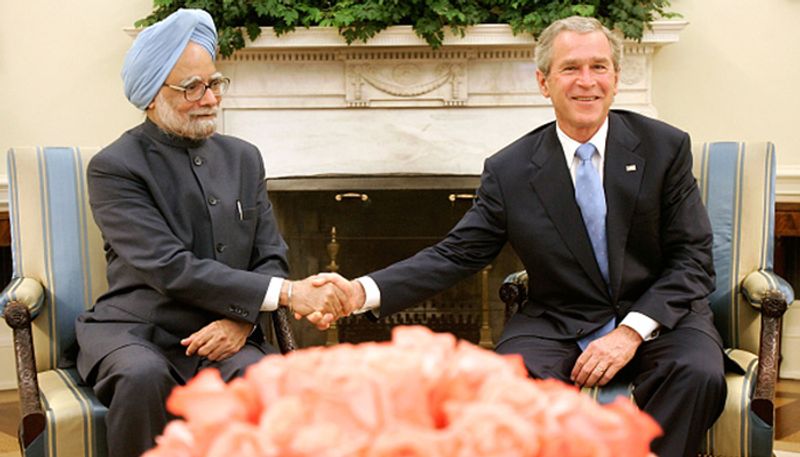 George W Bush - 2006 
In the year 2006, George W Bush visited India, when the US was being condemned for its 2003 invasion of Iraq. His trip was opposed with protests throughout the country, which includes Left-wing Parliamentarians boycotting his address.

 The three-day trip boosted the strategic relationship between the two countries, primarily in trade and nuclear technology, when Manmohan Singh was the Prime Minister.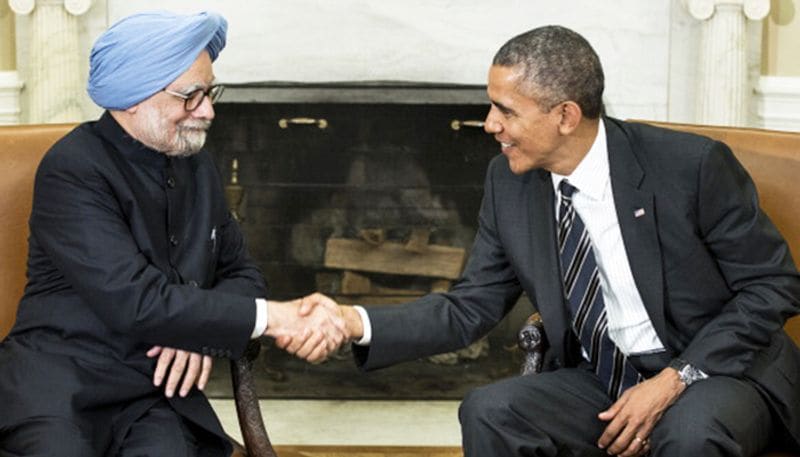 Barack Obama - 2010 and 2015 
US President Barack Obama is the only one who made two official visits to India. During his first visit, Obama landed in Mumbai instead of New Delhi as a show of unity following the Mumbai terror attacks of 2008, which killed 166 people. He supported India's bid for a permanent seat in the UN Security Council. Barack Obama and then Prime Minister Manmohan Singh signed trade deals worth $10bn and agreed to boost defence and national security ties.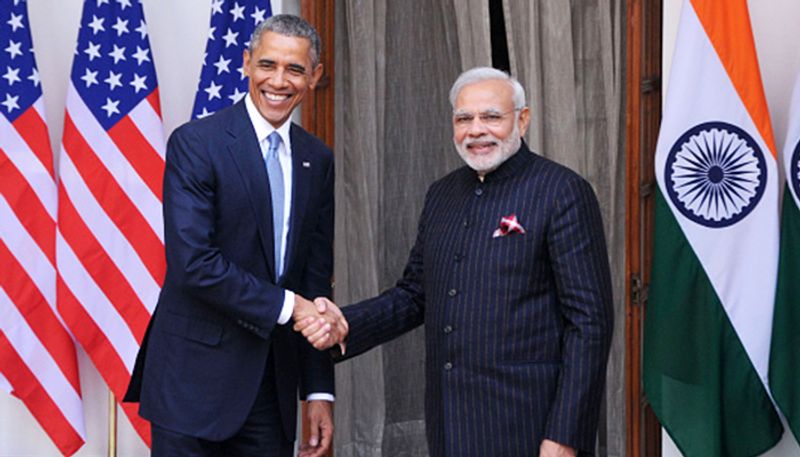 In 2015, Obama revisited India as the chief guest on Republic Day under the government of Prime Minister Modi.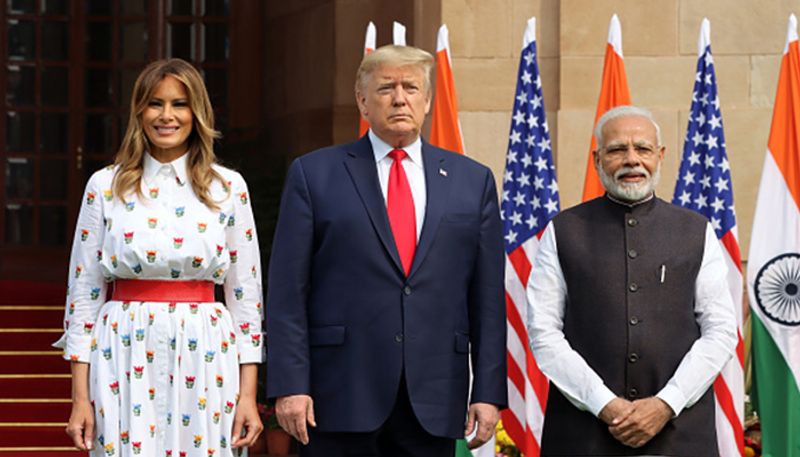 Donald Trump - 2020
 As we said earlier, Donald Trump is the seventh US president to visit India. A personal harmony has developed between Indian Prime Minister Narendra  Modi and US President Donald Trump. 
The similarity between both the right-wing leaders is that they are criticised for pursuing an alleged "Islamophobic" agenda - Trump for his Muslim ban and Modi for blocking naturalisation for Muslim immigrants and asylum seekers.