Coronavirus: See the mass wedding with masks in South Korea
As the world is battling the coronavirus outbreak, 6,000 couples married in a mass wedding in South Korea. Among them, some wore masks during the wedding. The photos of the wedding have gone viral on social media within a short span of time.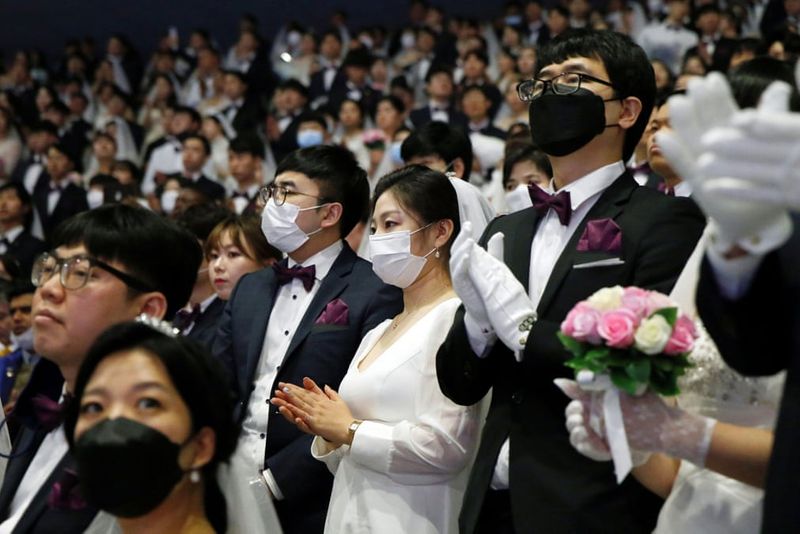 Thousands of couples participated in the mass wedding performed by South Korea's Unification Church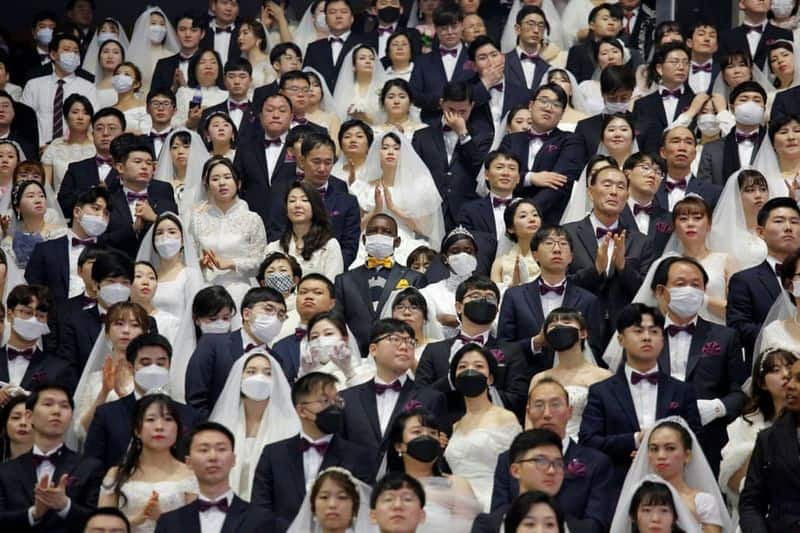 The couples brought their own surgical masks to wear
Church staff prepared the hand sanitiser, handed out surgical masks and checked couples' temperature before the marriage
According to the church, about 30,000 people from around the world gathered at the Cheong Shim Peace World Center in Gapyeong, northeast of Seoul to attend the wedding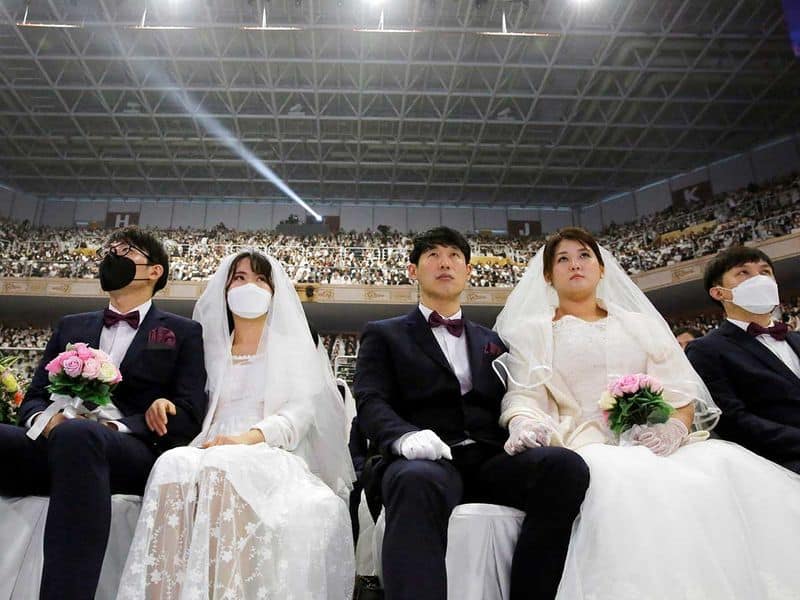 Among the 30,000 people, 6,000 couples got married.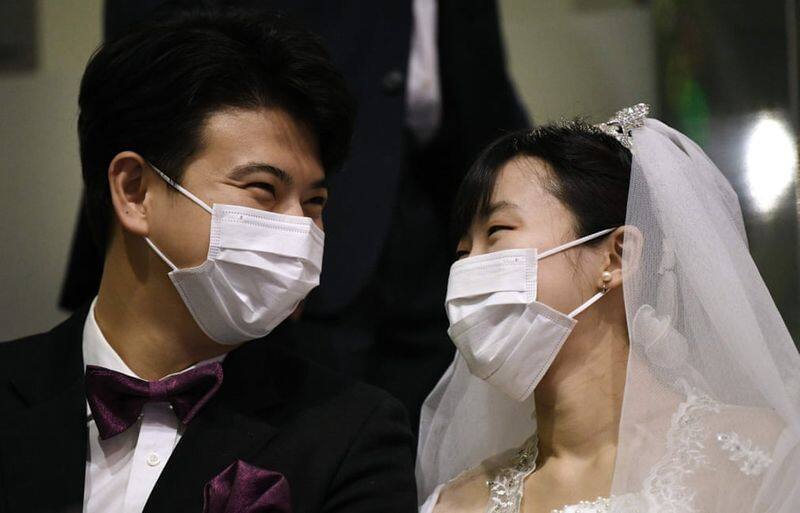 The event had special significance as it also marked the 100th birth anniversary of founder Sun Myung Moon.