Madly in 'love': Malaika Arora, Arjun Kapoor spotted in pajamas supporting Janatha Curfew
Bollywood actors Arjun Kapoor and Malaika Arora were spotted together at latter's apartment supporting Janatha Curfew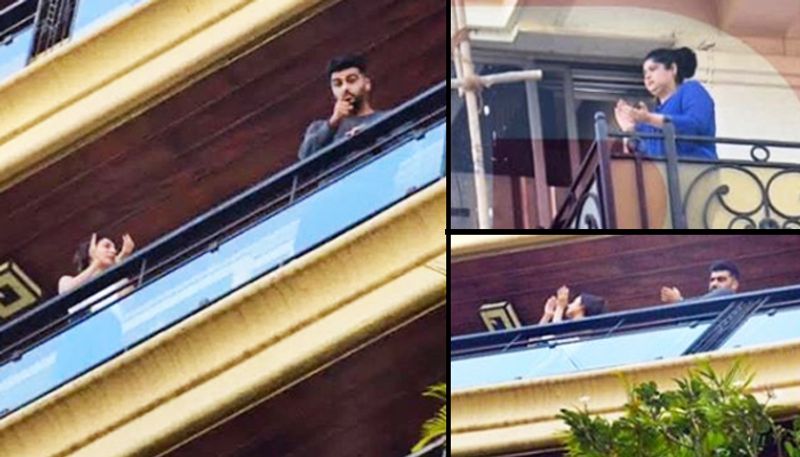 Prominent Bollywood personalities such as Lata Mangeshkar, Amitabh Bachchan, Akshay Kumar and Karan Johar on Sunday came out to their balconies as part of PM Narendra Modi's Janata Curfew initiative to give a shout-out to people who have been providing medical and other essential services during the ongoing coronavirus pandemic.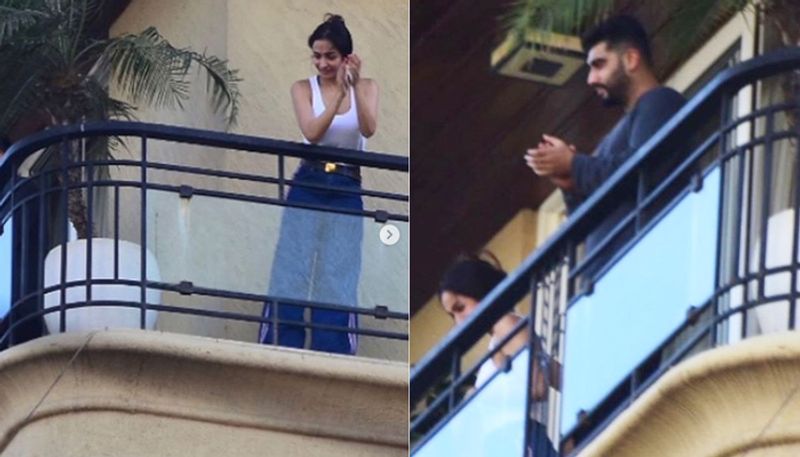 In his call for Janatha Curfew, the Prime Minister had also said that at 5pm on Sunday, state authorities will, through a siren, alert people to come out to their doorsteps or balconies to express gratitude to those who have been providing essential services during this crisis.
Among them, celebrity couple Arjun Kapoor and Malaika Arora were spotted together in Mumbai at latter's apartment. Malaika was seen wearing a white tank-top with track pants and Arjun was in a blue t-shirt.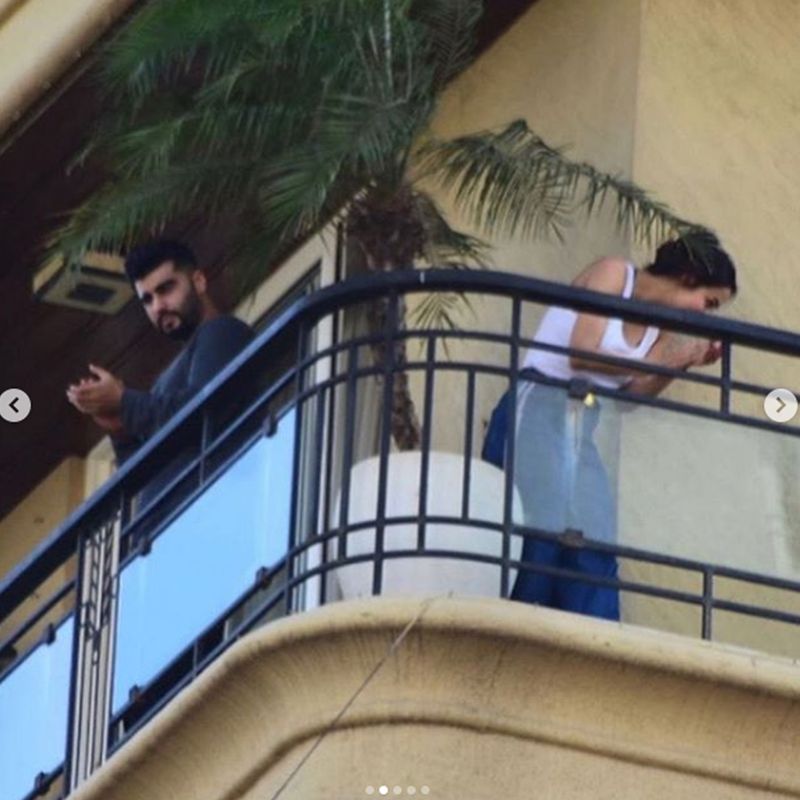 The couple is not hiding their relationship anymore. They are all out to declare their love for each other to the world. Last year, on the eve of Arjun's birthday, Malaika announced her love for him, publicly, on her Instagram story.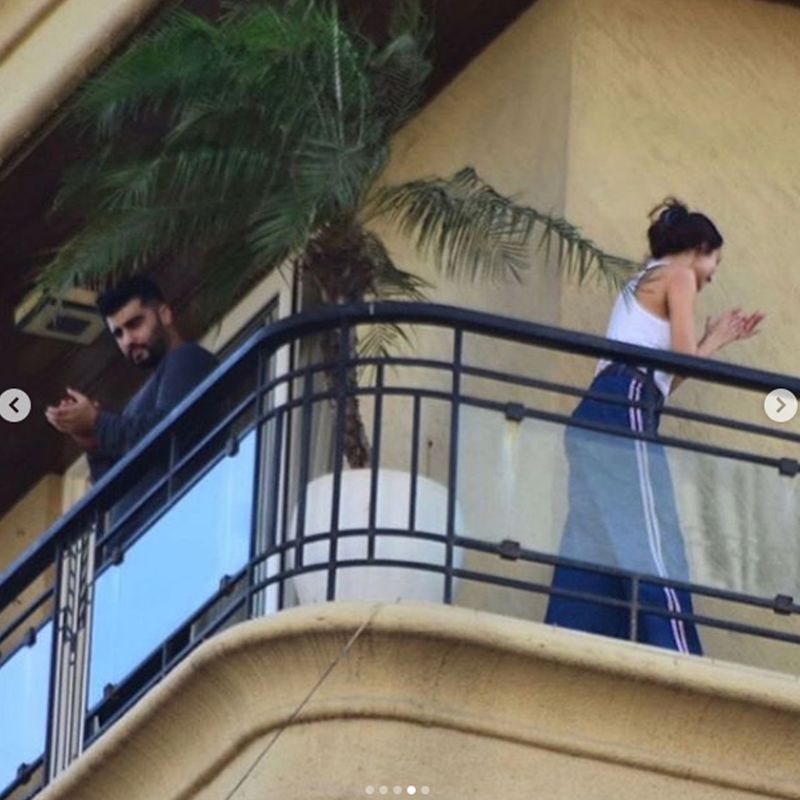 Malaika once shared a post tagging Arjun. The post is titled, 'Right Lovers'. The quote reads, "The right lover will never cause anxiety. You will feel at peace. They will cease the war in your chest and fill the bones with nectar."
Malaika and Arjun kept their relationship a secret until the Chaiyya Chaiyya gal's divorce was confirmed. Soon after that, Malaika removed 'Khan' from her social media accounts.