'Yuvraj Singh should apologise': Twitterati attack World Cup hero for this remark against Yuzvendra Chahal
Bengaluru: Indian cricketers have been busy on social media. They have spoke about various aspects of the game and the coronavirus (COVID-19) lockdown too. Fans have enjoyed their live chat sessions on Instagram. India captain Virat Kohli, vice-captain Rohit Sharma, Ravichandran Ashwin, Yuzvendra Chahal, Yuvraj Singh, Harbhajan Singh, Suresh Raina, Irfan Pathan, Mohammed Shami and others have spoke. Amid all the fun, Yuvraj has landed himself in a controversy during this chat with Rohit. Netizens are furious at the World Cup winner for his "casteist" remark against leg-spinner Chahal. Here is what happened and how Twitterati are reacting on Tuesday (June 2).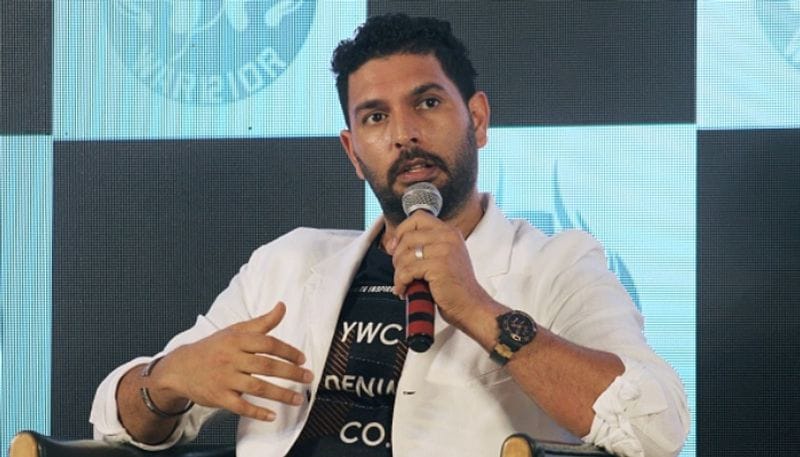 Yuvraj made a comment on how Kuldeep Yadav, Chahal were online and they did not have any other work to do.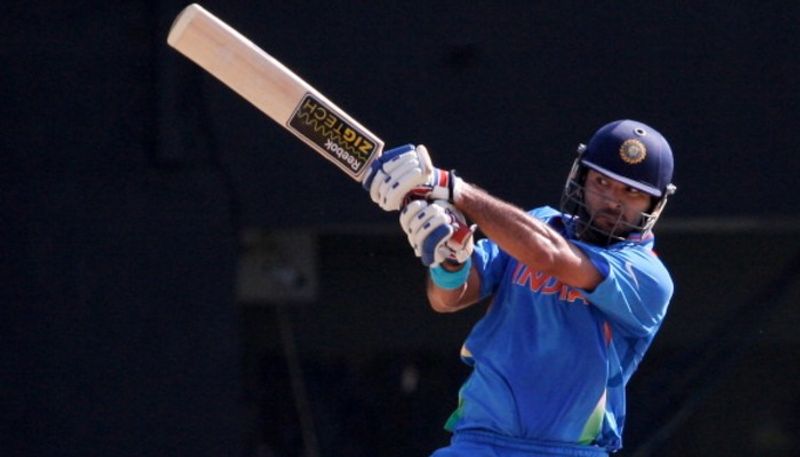 "Ye b****i logon ko koi kaam nahi hai Yuzi ko... Yuzi ko dekha kaisa video daala apne family ke saath (these people like Yuzi don't have anything to do... did you see what kind of video Yuzi shared)," Yuvraj told Rohit. This has now created a controversy. Many Twitter users said the former left-hander used a "casteist" remark against Chahal.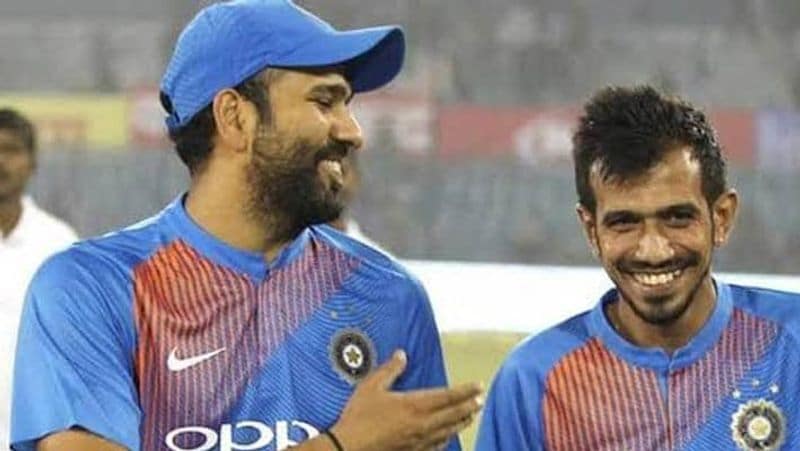 "Maine usko woi bola ki apne baap ko nacha raha hai tu pagal to nahi hai (I asked him has he gone mad that he is making his father dance)," replied Rohit.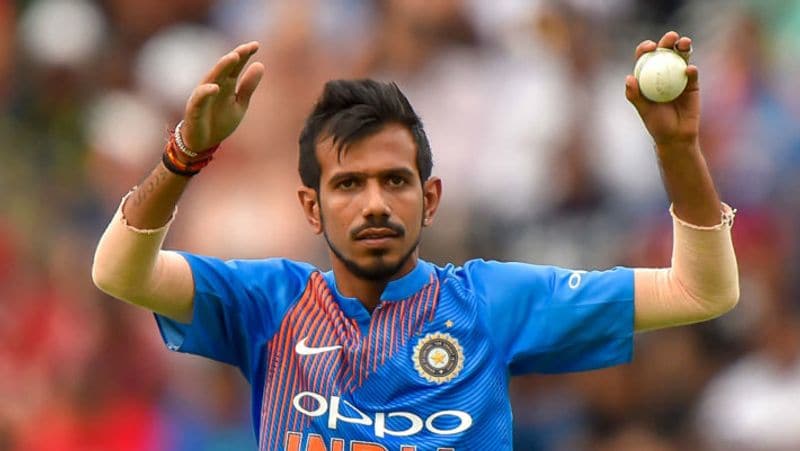 Chahal has been active on Instagram, posting videos.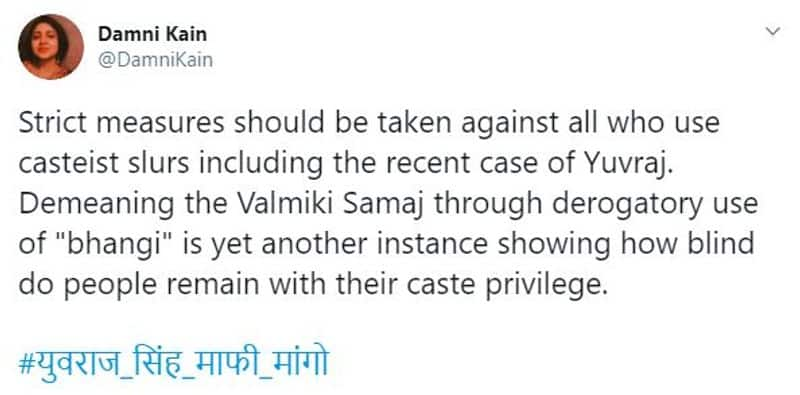 This user wants "strict measures" taken against those who make casteist remarks. On Twitter, #युवराज_सिंह_माफी_मांगो (Yuvraj Apologise) was trending.

Here is another comment, demanding 2011 World Cup hero's apology.
Yuvraj's "thinking is very poor", said this user.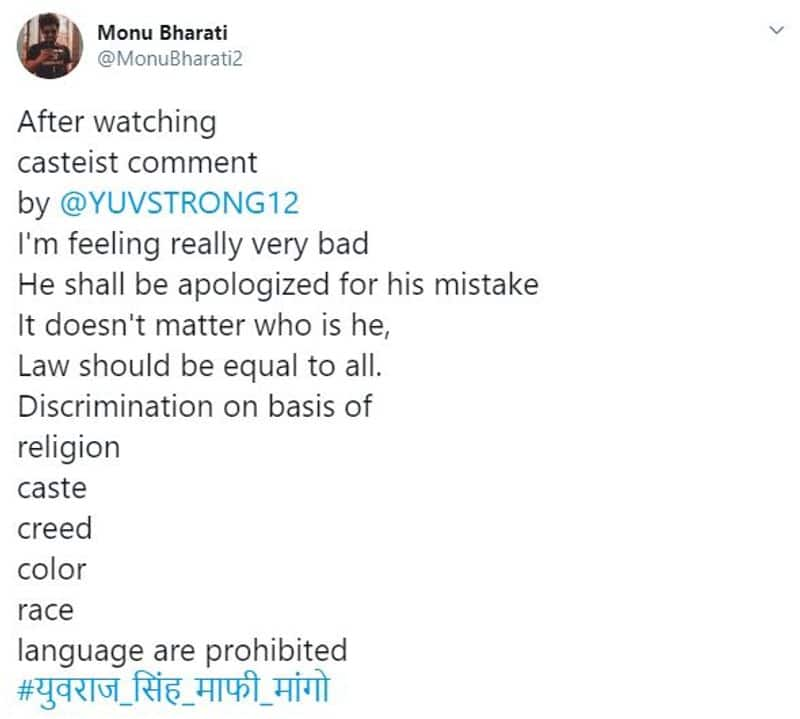 This person is feeling "very bad" after hearing Yuvraj's comment.

This person felt Yuvraj should not make such comments in public.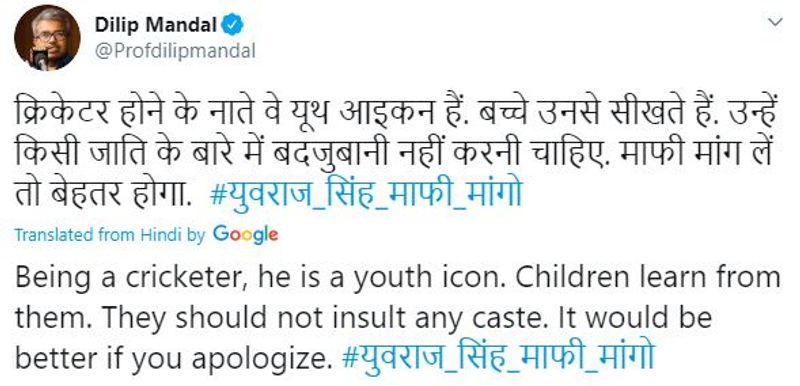 "Youth icon" Yuvraj's actions will be followed by children, said this Twitter user and he too demanded his apology.
Yuvraj should not use casteist remark, said Congress' Shishpal Karora.
This user is clearly upset with Yuvraj's remark.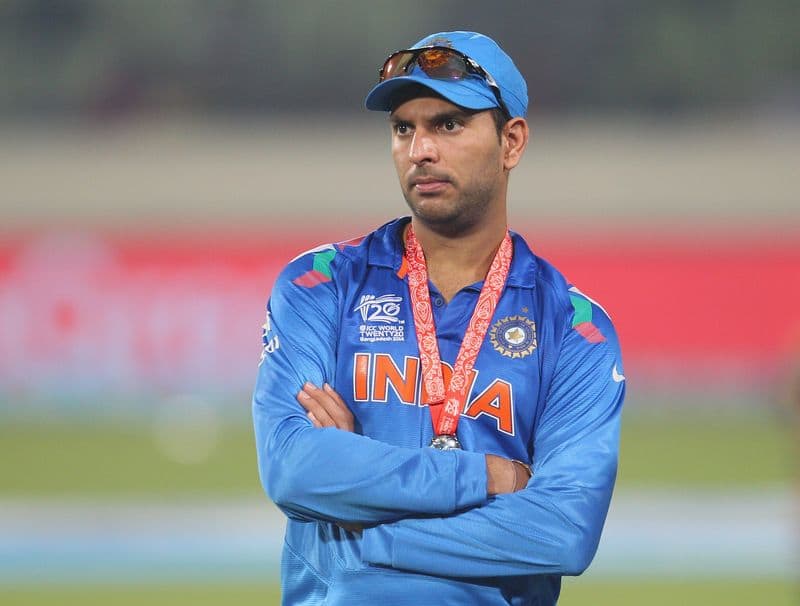 Yuvraj has so far not reacted.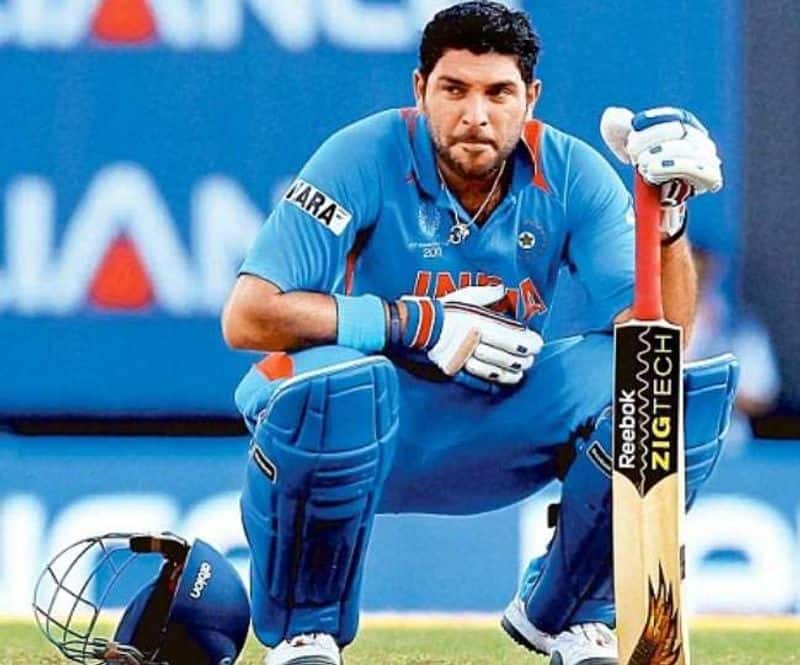 Recently, Yuvraj was attacked on social media for helping former Pakistan captain Shahid Afridi's foundation. Later, he clarified the issue. Also, after Afridi's comments against Prime Minister Narendra Modi, Yuvraj slammed the former all-rounder and said he won't help him again.
Chahal too has not spoken anything about the issue.