IPL 2020 Match 38: Talking points as KXIP treads a winning path
First Published 21, Oct 2020, 9:47 AM
Match 38 saw a clash between Kings XI Punjab (KXIP) and Delhi Capitals (DC) in Dubai. KXIP won the match by five wickets. KXIP have now surged to the fourth position while DC still scintillates at the top. Both KXIP and DC are in the hunt for their maiden IPL title.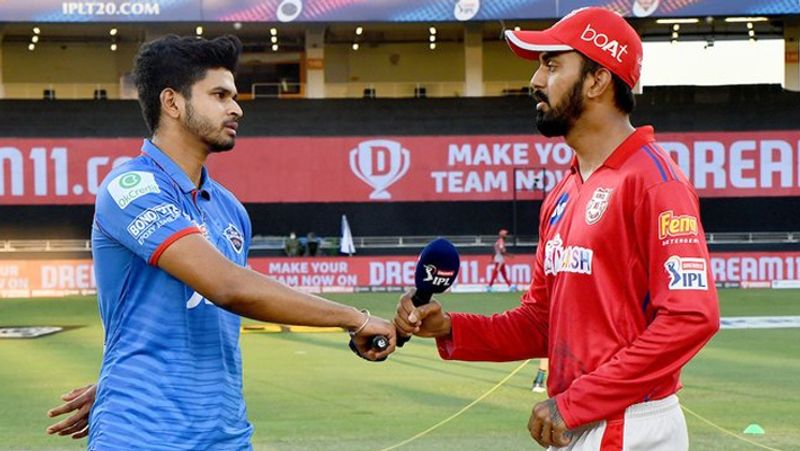 Match 38 of the 2020 Indian Premier League (IPL) in Dubai resulted in quite a surprise. One of the poorest performers Kings XI Punjab (KXIP) beat the fieriest franchisee Delhi Capitals (DC) by five wickets. As KXIP have now surged to the fourth spot and DC still rest on the top, we look at some of the talking points of the match.
Shikhar 'The One'
This is a hell of a ride for DC opener Shikhar Dhawan, as he has scored two consecutive centuries. Having struck a century against Chennai Super Kings (CSK) in the last match, he yet again scored against KXIP, as he contributed 106 of 61 balls (3 fours and 12 sixes). With very bleak support from the other batsmen, he alone took the responsibility and drove DC to a formidable total of 164 at the end of their innings.
Powerful Pooran
Much awaited innings from the young gun gave the thrust and momentum that helped KXIP win the match. Nicholas Pooran struck 53 of 28 balls and smashed three sixes and six fours. His batting stand motivated Glenn Maxwell too, who contributed decently with the bat. The contribution from the duo's bat and the little contribution of Chris Gayle (strike-rate 223) left a chasable path for Deepak Hooda and James Neesham.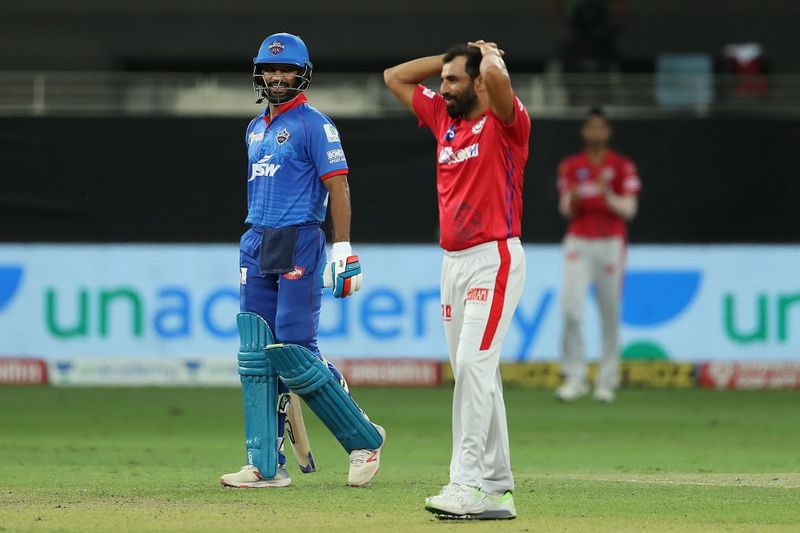 The bowlers show in Dubai
Taking a birds-eye view, the bowlers from both the teams would have surely done well if we account for their individual spells. However, as a collective unit, neither DC nor KXIP bowlers had a way with the ball. In the first innings, KXIP bowlers leaked 164 runs, which is a formidable total on a pitch like Dubai, while the DC bowlers, too, conceded many runs.