IPL 2020 Match 36: Plethora of talking points as KXIP dominated in a seemingly unending Super Over match
First Published 19, Oct 2020, 1:00 PM
A breathtaking match of 44 overs was witnessed in Dubai. The clash between Mumbai Indians (MI) and Kings XI Punjab (KXIP) carried on till the two super overs and it was KXIP who managed to snatch the win at last. KXIP have now surged to the sixth position, while MI have come to the second spot.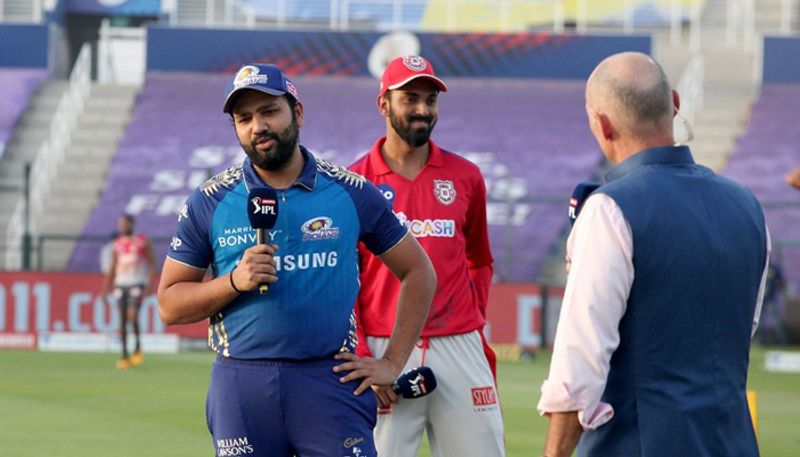 They say 2020 is different and Sunday's double-headers were a witness to the same. One day, three super overs! Let's just hog the light on the second clash between Mumbai Indians (MI) and Kings XI Punjab (KXIP).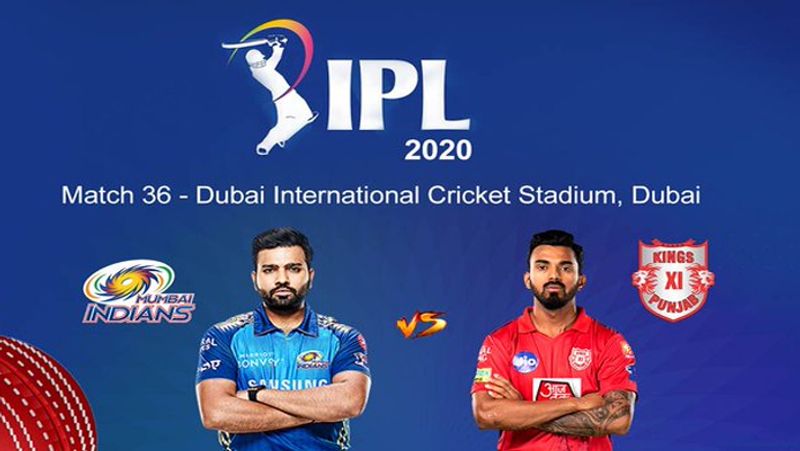 An over-extended T20 match that commenced on Sunday and culminated on Monday in a tie still didn't suffice with a single Super Over, but two instead. It was a hell of a ride to see players in their fuming form and it was KXIP who won against MI at the end of the second Super Over.
Let's just talk about the talking points from the breathtaking match.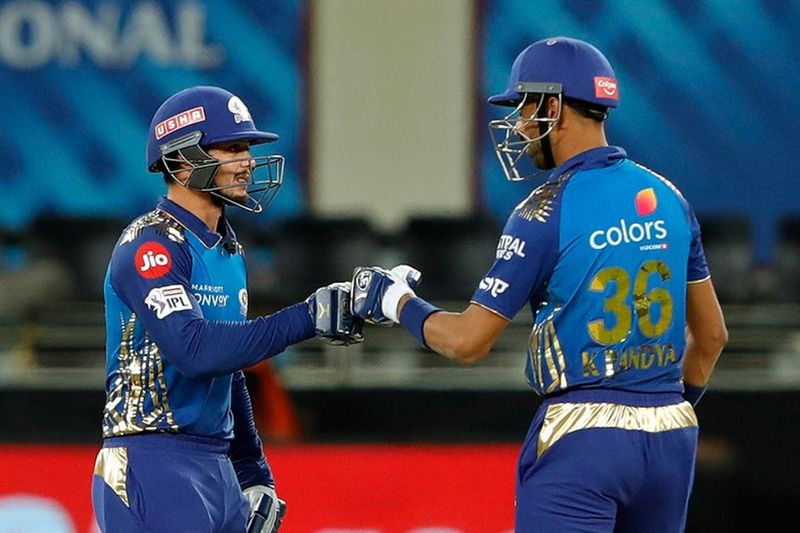 Turbulent MI
Off to a shaky start, MI skipper Rohit Sharma didn't have many contributions with the bat. The middle-order could not provide the momentum and it was Quinton de Kock (53 of 23 balls) and Krunal Pandya (34 of 30 balls) who managed to provide the much-needed momentum required in the match. In the death end, Kieron Pollard and Nathan Coulter-Nile's smashing hits took MI to a competitive total of 176 towards the end of their innings.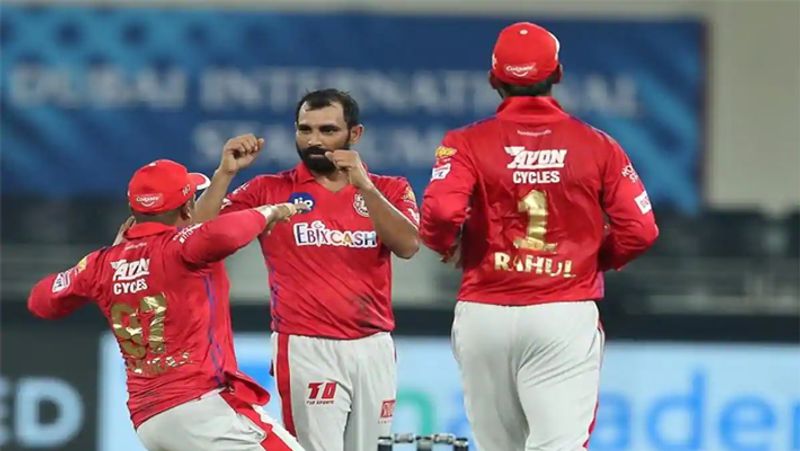 Shami- Maxwell economical bowling
KXIP bowlers conceded very few runs in the start. But, with Pollard and Coulter-Nile coming in, many bowlers faced massive hits. However, Mohammed Shami and Glenn Maxwell were able to maintain an economy of 7.5 and six, respectively.
KL Rahul- Saviour for KXIP
Yet another match-saving performance from KXIP skipper, KL Rahul, tied the match, as KXIP were in for a chase. Alone, he smashed 77 runs off 51 balls, hitting seven fours and three sixes, and partnered well with other batsmen. But, was then deceived by a yorker bowled by Jasprit Bumrah (economy of six and took three wickets) in the 18th over.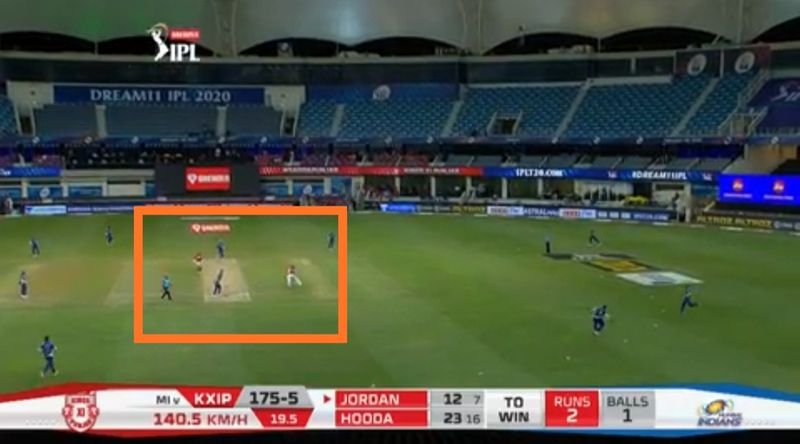 Jordan ran an unwanted extra
Just when KXIP needed two runs off the last ball, Chris Jordan hit the ball to the mid-on and in a rush to take the run, took some extra 'u' turn to return to run to the striker's end, resulting in his run-out, eventually leading to the Super Over. As per reports, he ran five meter extra and could have completed the run well had he run a linear distance of 17 meter.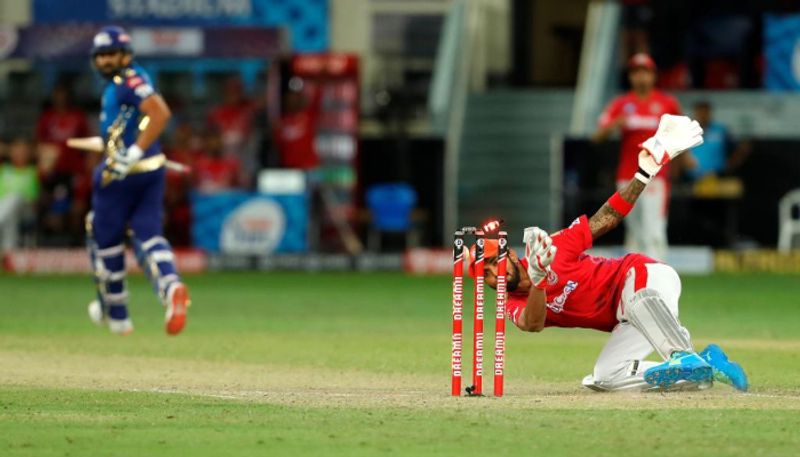 The first Super Over thrills
With Jasprit Bumrah bowling to KL Rahul and Nicholas Pooran, Bumrah tackled Rahul's deadly form and restricted KXIP to just five runs, besides taking two wickets in the Super Over as well. In return, Mohammed Shami magic was no less, where Rohit Sharma and de Kock had to struggle with the bat. It was the exceptional Rahul's reflexes when de Kock was run-out and the second Super Over chimed in.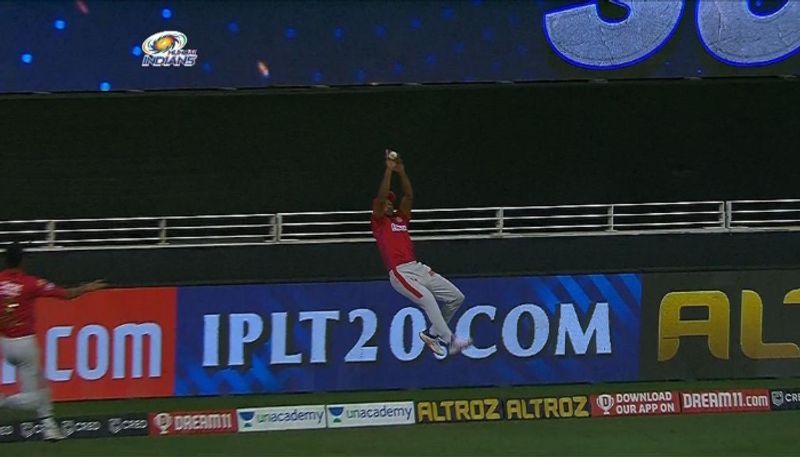 The second Super Over climax
With different players hitting the crease as per the rules, it was Hardik Pandya and Pollard facing Chris Jordan. It was a stellar save from Mayank Agarwal at the boundary that restricted MI to just 11 runs. In return, Chris Gayle's six and two consecutive fours from Mayank drove them to victory, with two balls to spare.