Here's how Anushka Sharma is enjoying tea-time without Virat Kohli
First Published 21, Nov 2020, 12:42 PM
Virat Kohli has been married to Bollywood bombshell Anushka Sharma since 2017. The couple is expecting their first child in January. Kohli is currently in Australia to lead Team India in the upcoming limited-overs series, while he will be back after leading in the first Test.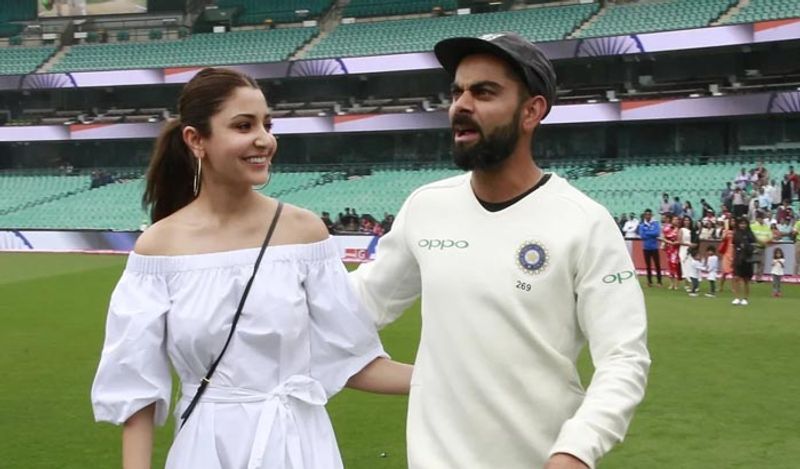 Ever since the two got going, Virat Kohli and Anushka Sharma are a hot topic in the sports and entertainment industry. They are also commonly referred to as the 'power couple'.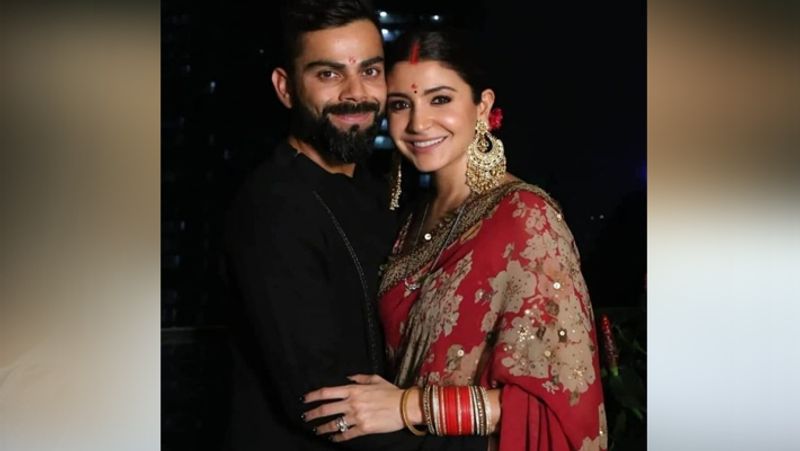 While it all began in 2013, it as in 2017 when the two tied the knot. The journey has been a smooth and lovable one, as the couple is all set to be blessed with its first child, come January.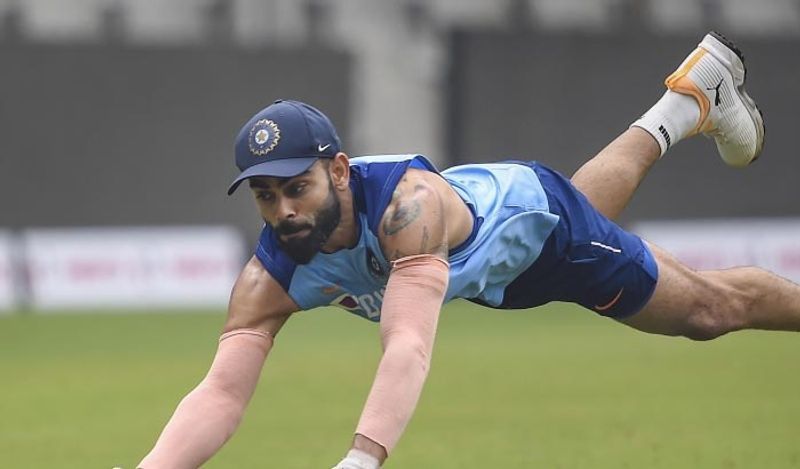 Kohli is currently in Australia, where he would be leading Team India in upcoming limited-overs series, from Friday. However, he would be back after leading the side in the first Test.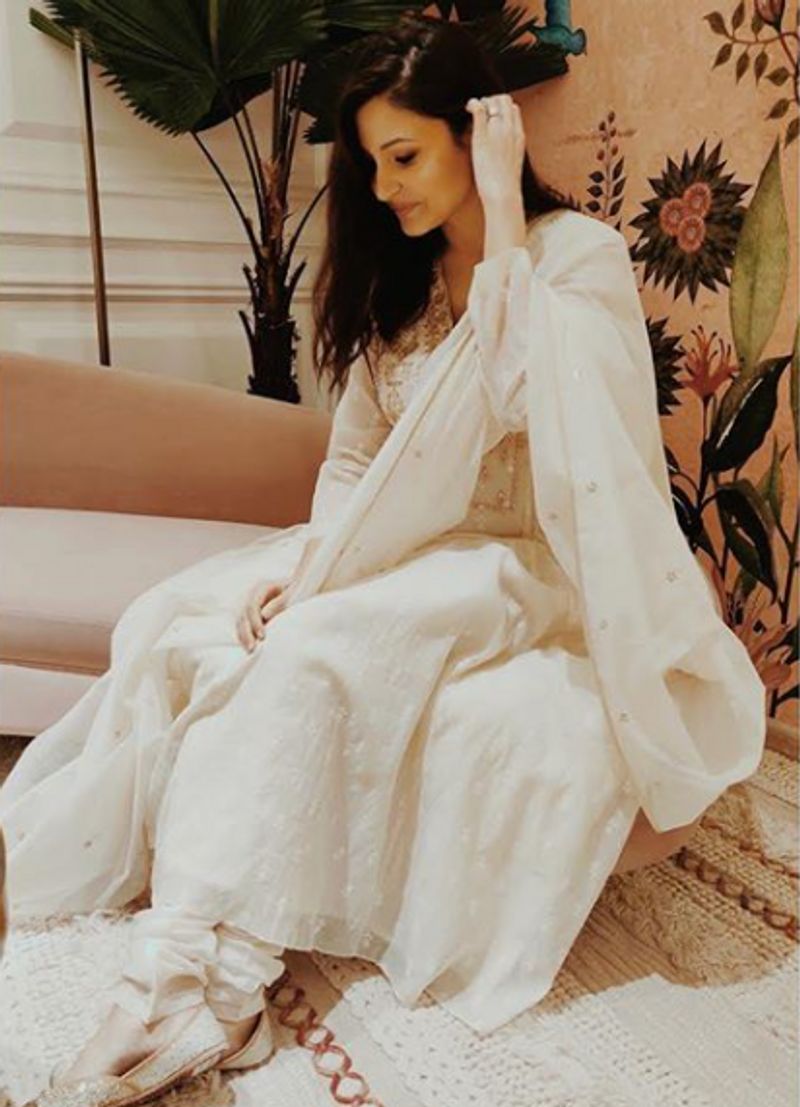 While there is still a couple of months before the birth of their child, Anushka is left all-alone in India. Nonetheless, she seems to be enjoying this time with her family.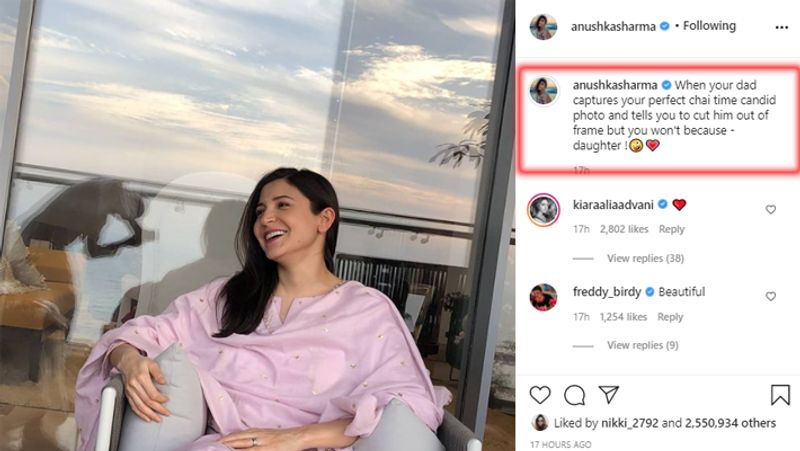 The Bollywood bombshell recently shared a picture of her on Instagram, where she is seen enjoying her team-time without Kohli. However, she revealed that the image was captured by her father, as she refused to crop him out from the backdrop reflection, while she captioned "When your dad captures your perfect chai time candid photo and tells you to cut him out of frame, but you won't because - daughter!"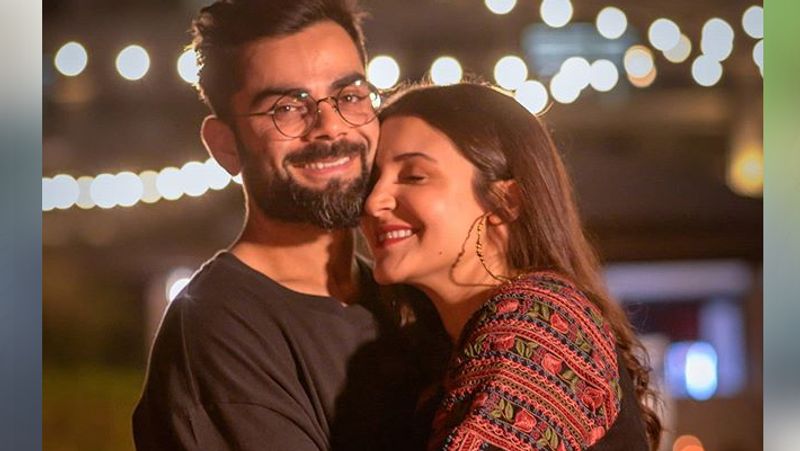 Anushka was with Kohli in the United Arab Emirates (UAE) during the just-concluded Indian Premier League (IPL). The couple had a good time there, where they shared some adorable clicks, while Anushka flaunted her baby bump on some occasions.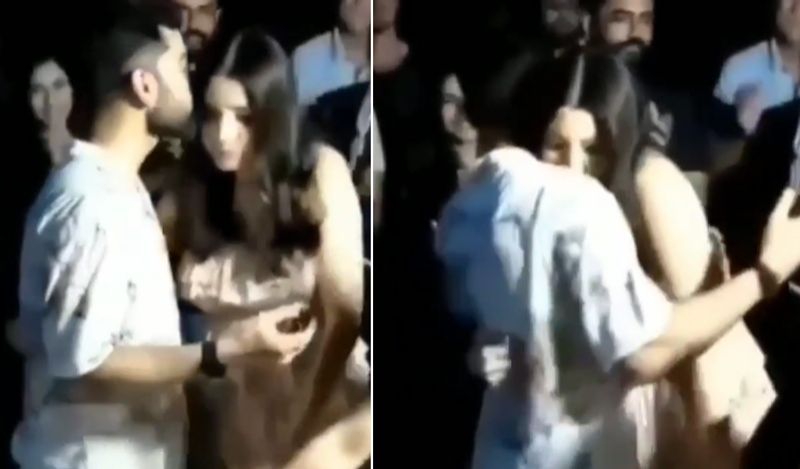 Anushka was also seen cheering for Kohli and his side Royal Challengers Bangalore (RCB) from the stadium stands. Meanwhile, she also celebrated Kohli's 32nd birthday, along with the RCB teammates and management, during their stay in the gulf.