Hardik Pandya's cute new picture with son Agastya makes fans adore them
Hardik Pandya and his explosive all-round abilities have made him immensely popular among fans. Also, his marriage to Natasa Stankovic has sky-rocketed his popularity. Furthermore, his son Agastya, too, has become an internet sensation of late, as Pandya enjoys his fatherhood.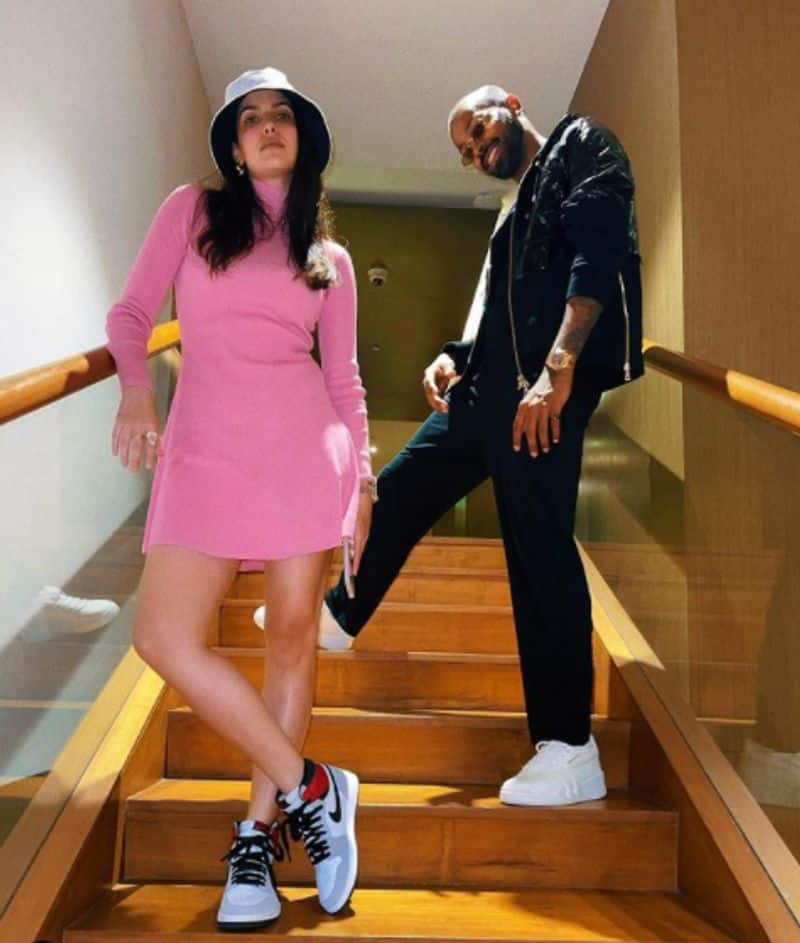 Indian all-rounder Hardik Pandya's popularity seems to be soaring with each passing match, owing to his fierce striking abilities and decent-paced bowling. Meanwhile, his personal life, too, continues to attract enough attention, following his marriage to Serbia-based Bollywood bombshell Natasa Stankovic.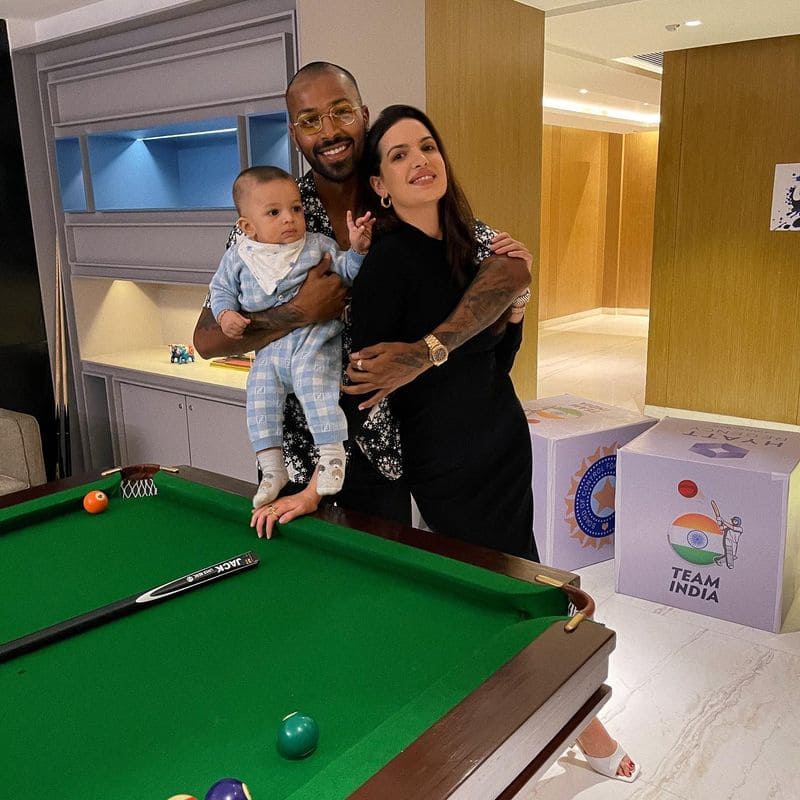 While the couple has become extremely popular since last year, following their engagement and marriage, their son Agastya, born in June, has also helped them aid in their fan-following. Furthermore, Pandya seems to be enjoying his fatherhood in the best manner.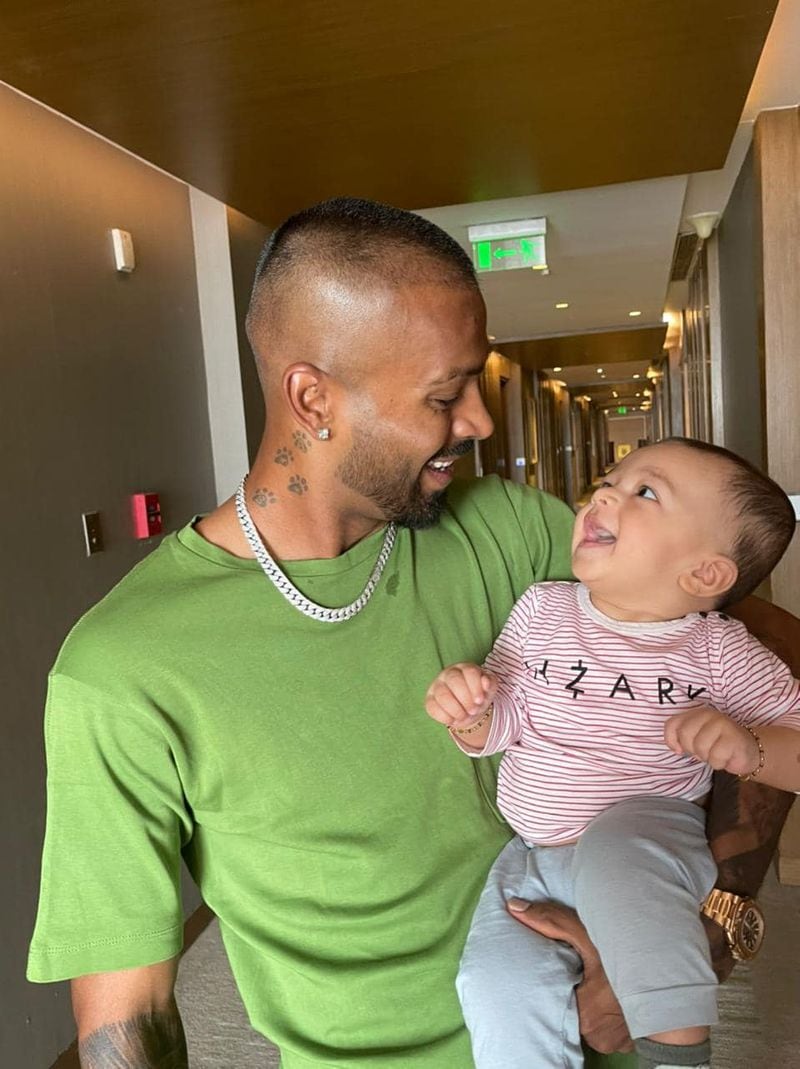 Recently, Pandya took to his social media handles to share a picture of him and Agastya. He is seen happily staring at his son in the picture, while the latter too stares back at him in an excited fashion, as the post was captioned with "💫❤️" emojis.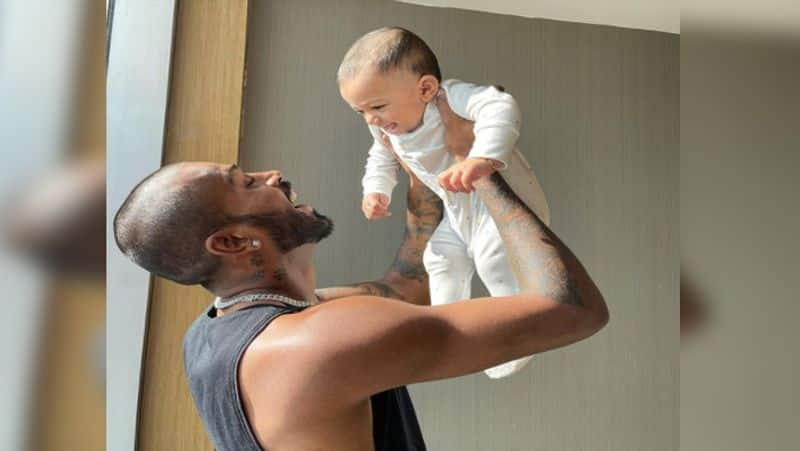 Earlier, Pandya had shared another picture with Agastya, as he lifts him in the air, smiling at him, while Agastya, too, seems to be in a joyful mood. Pandya captioned this post, "Rest day with best company 💫❤️".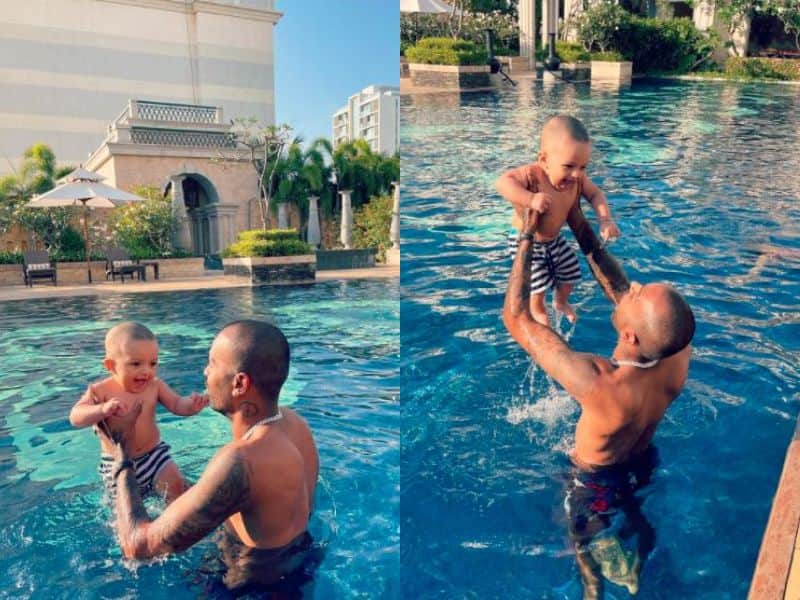 A few weeks back, Pandya was involved in a swimming pool session with Agastya.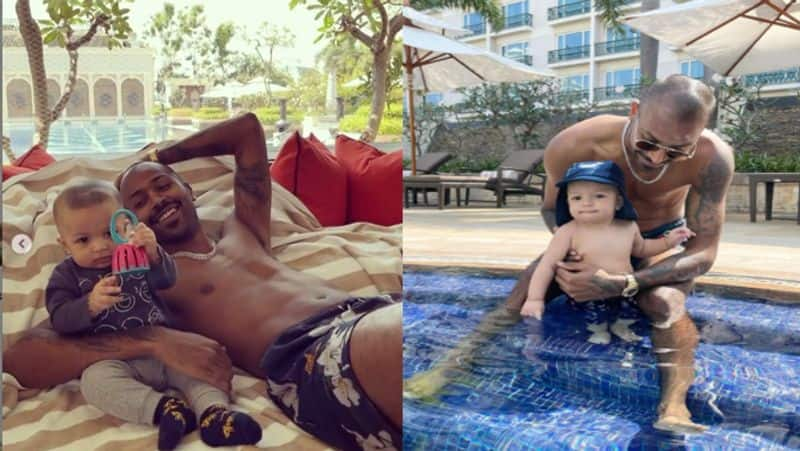 Pandya had shared numerous pictures with Agastya during their pool session at the team hotel in Chennai and Ahmedabad.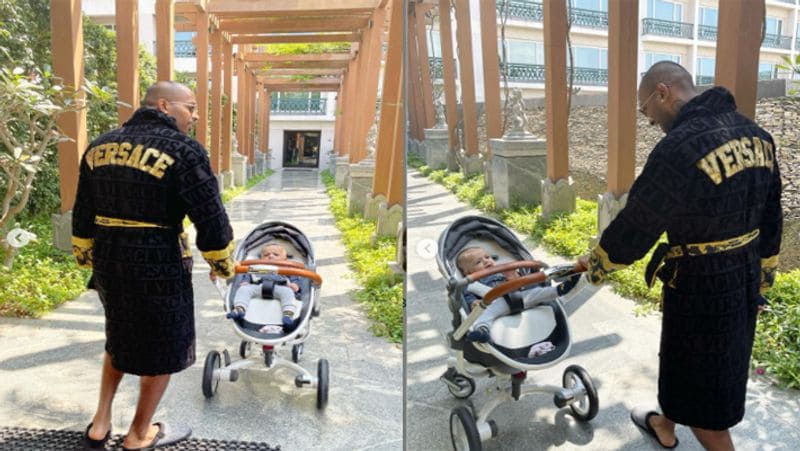 Pandya was also seen helping Agastya enjoy a ride in his perambulator.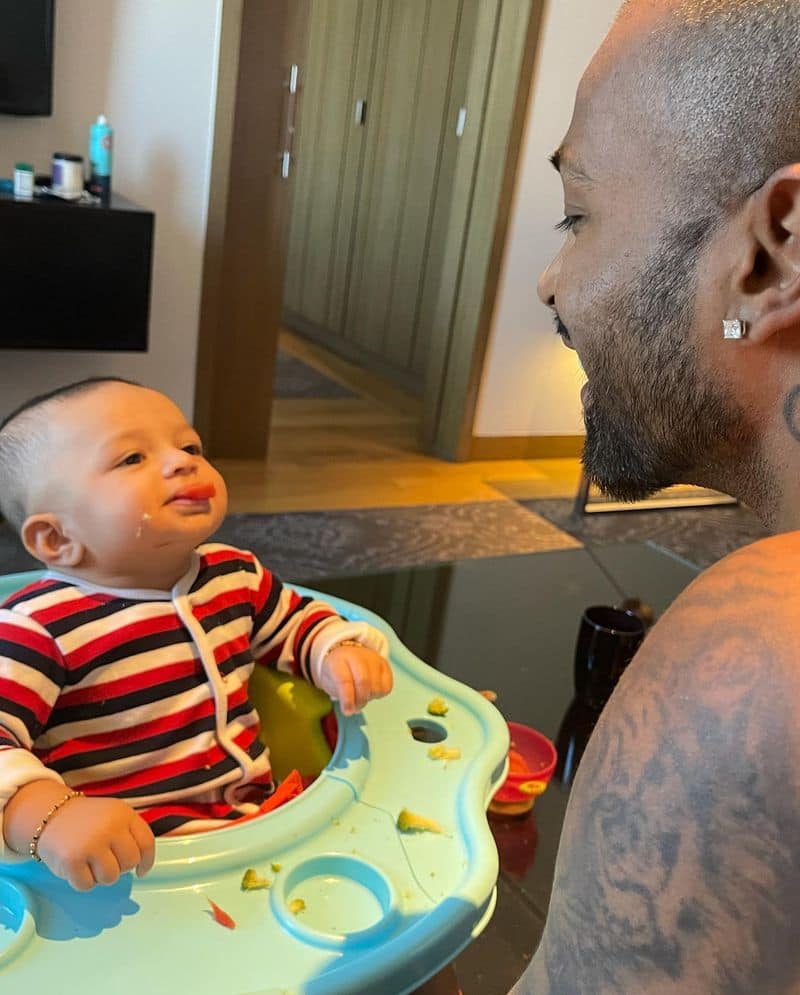 Here, Agastya is playful and tries to make fun of his father, Pandya, who smiles back at him.