7 adorable pictures of Hardik Pandya's wife, Natasa Stankovic, with son Agastya that will make you blush
First Published 11, Nov 2020, 4:48 PM
Hardik Pandya won his fourth Indian Premier League title with Mumbai Indians on Tuesday. He had been dating Serbia-based Bollywood actress Natasa Stankovic for two years before getting married earlier this year, while their son Agastya was born in July.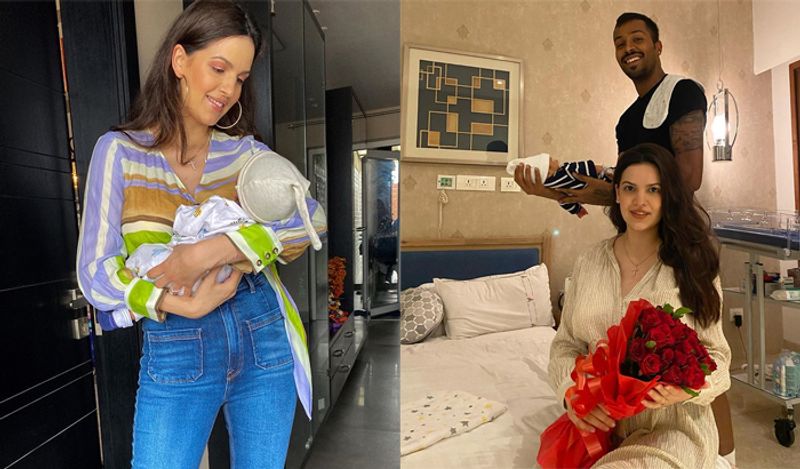 Hardik Pandya has made a name for himself in Team India, owing to his excellent gameplay, which involves hard-hitting abilities and decent fast bowling. However, the other reason for which he is even more famous is being married to Serbian Bollywood actress Natasa Stankovic, while the couple has a son as well.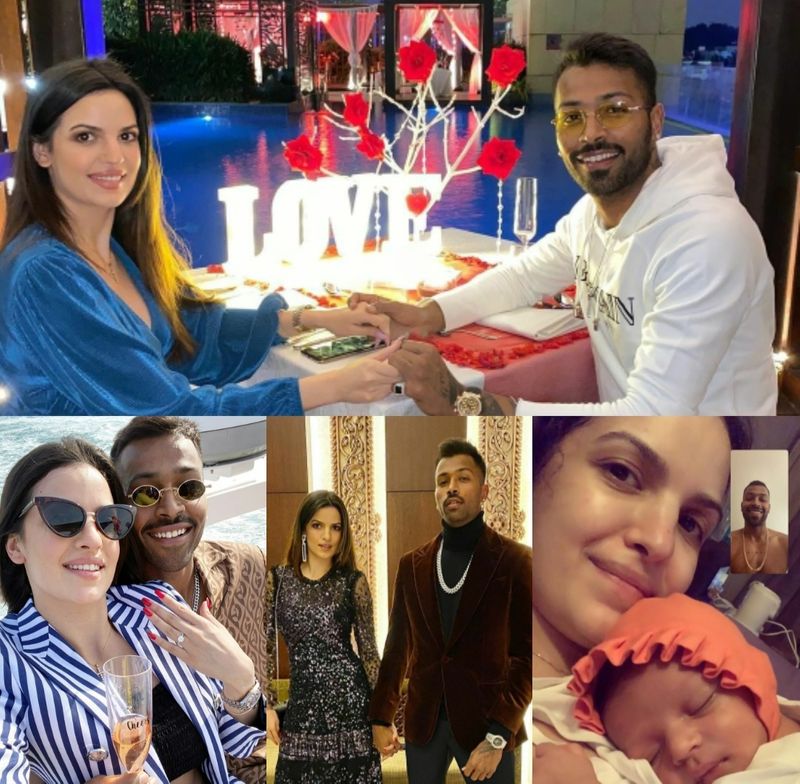 Pandya started to date Natasa a couple of years back, as the two had announced their engagement in Dubai, in January this year. It was in May when the couple got married, as Natasa also announced her pregnancy in the process, while she gave birth to her son Agastya in July.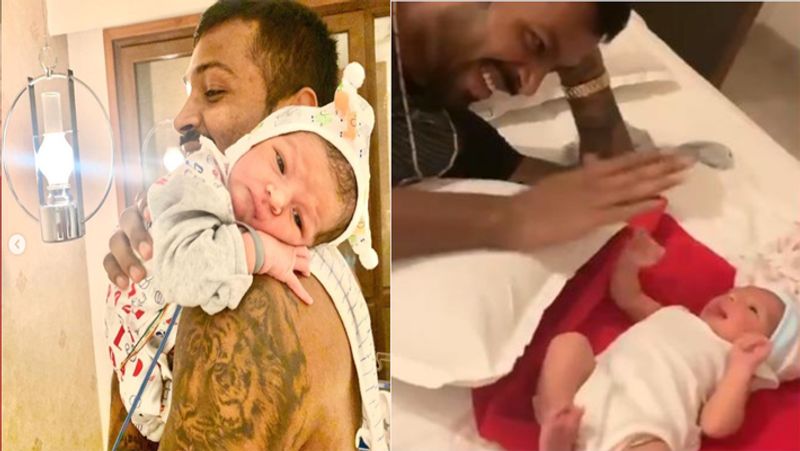 However, Pandya has not got enough time to spend with his new-born, as just a month later, he was into his duties for Mumbai Indians (MI) in the just-concluded Indian Premier League (IPL), where the side won their fifth title. Nonetheless, Natasa has kept Pandya and fans engaged, sharing adorable pictures of Agastya on Instagram, as we take a look at a few, which are sure to make you blush.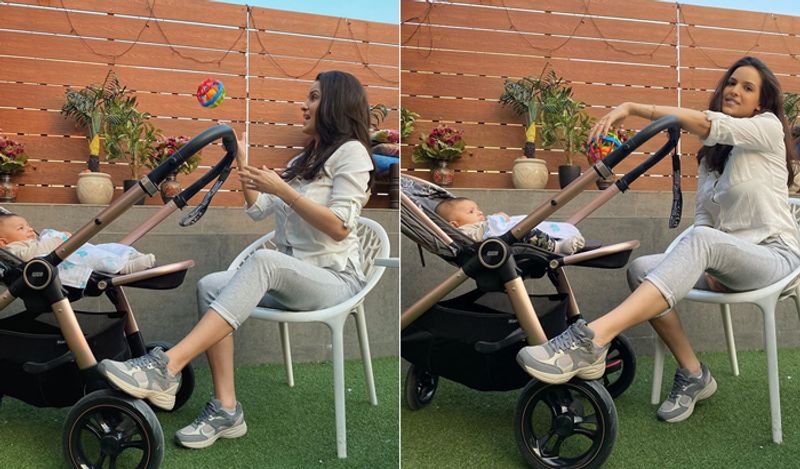 This happens to be the latest picture Natasa shared, as she is seen attending her baby on a perambulator, besides posing for the camera as well at her courtyard.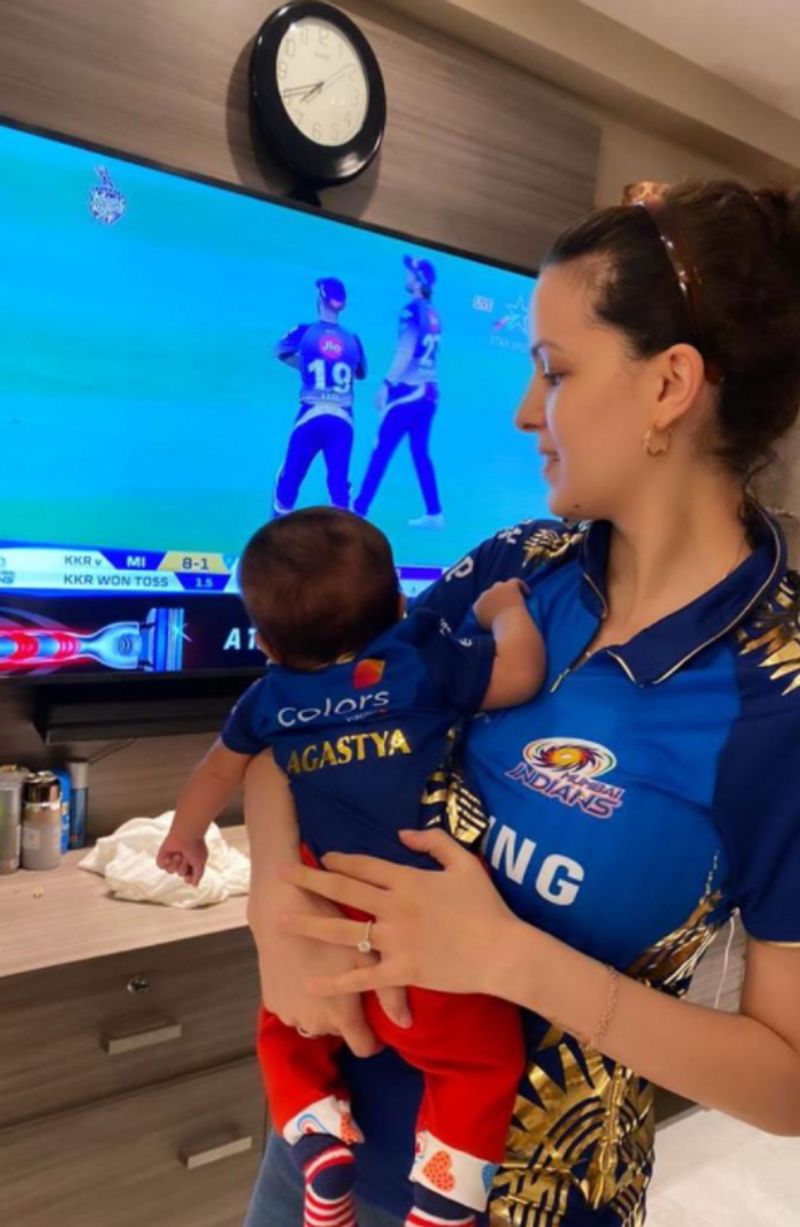 This also happens to be one of the latest ones, where Natasa is seen in MI's jersey, as she is holding Agastya in her hands, who is busy MI taking on Kolkata Knight Riders (KKR) on the television set. WOW!. He seems addicted to the game, ain't he?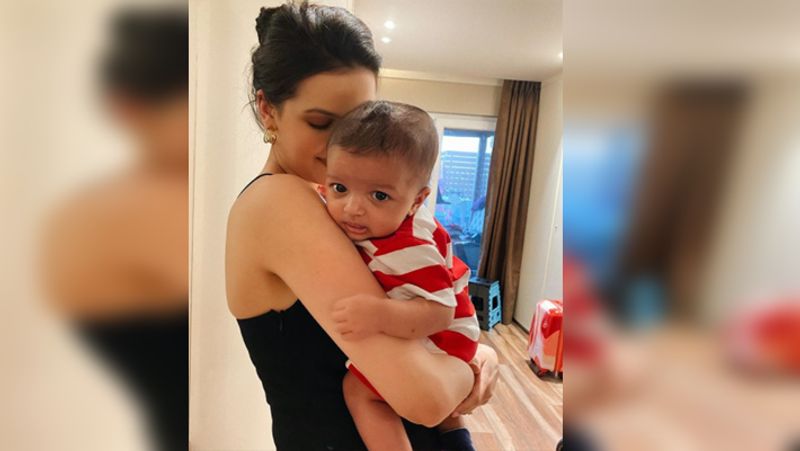 This was posted a couple of weeks back. It seems like a simple photo of Natasa holding Agastya in her hands while he looks confused. Nonetheless, her expression tells how blessed she feels.
This was posted a week back when Agastya had turned three months old. Natasa looks like a cutie in her black dress, along with the baby. Meanwhile, the cake on the table makes it an occasion to celebrate.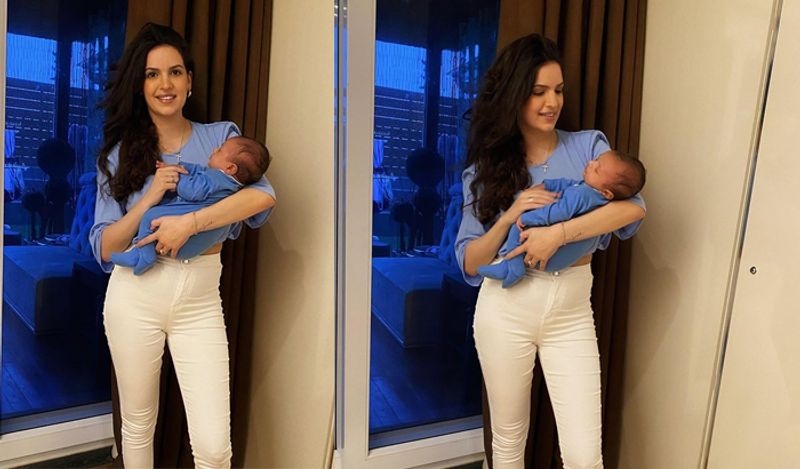 This must have been clicked when Agstya was just over a month or two old. Natasa is seen holding him in her arms, just like any other mother would to her new-born, and she looks really happy.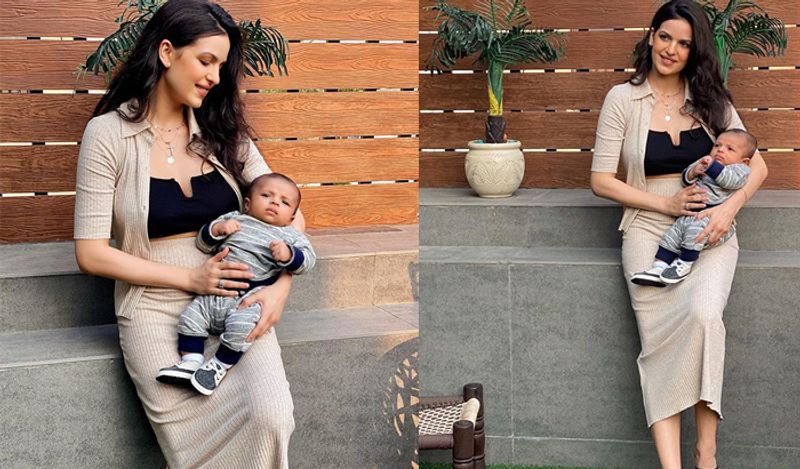 Once again, this was clicked in her courtyard. She is seen holding Agastya by her waist, as she gives a relaxed pose for the camera.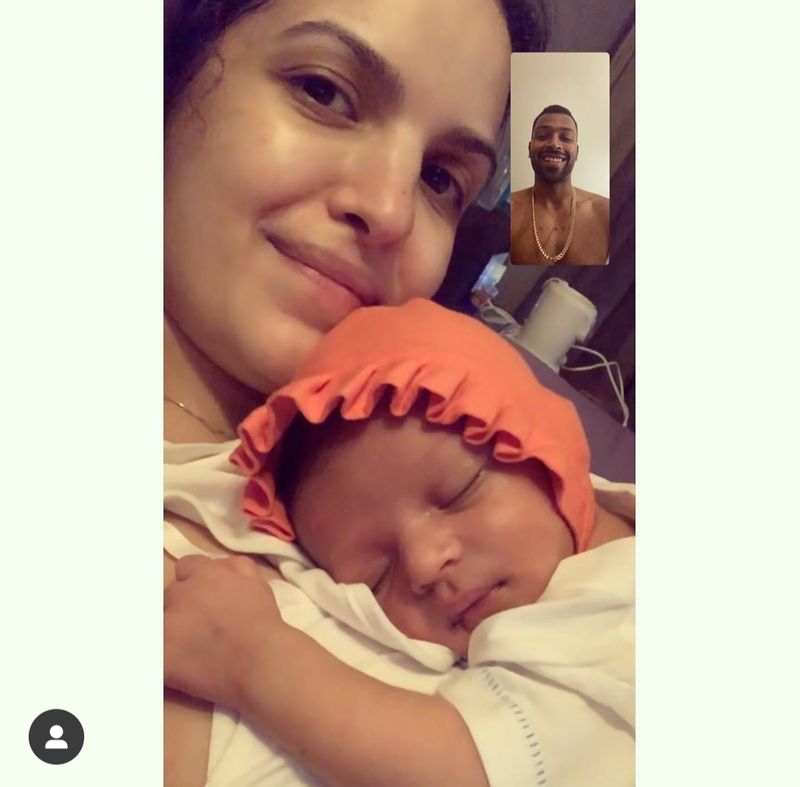 This happens to be a screenshot of her video call with Pandya, where she is seen holding Agastya to her chest, as he is presumably asleep. At the same time, both Natasa and Pandya seem happy to see each other.