Survey: Amid second Covid wave, 77% people now want to get vaccinated
Gone is the hesitation among people to get vaccinated.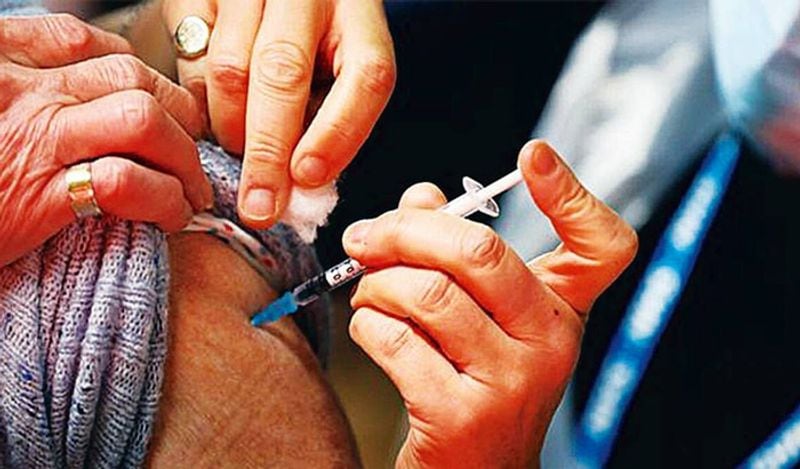 The surge in Covid-19 cases across the country over the last few weeks has triggered a vaccination spree.

Gone is the hesitation among people to get vaccinated.

With almost 90,000 daily cases being reported daily, and vaccination for all above 45 beginning April 1, hesitancy levels have come down to 23 per cent, a new survey has revealed.
A study conducted by LocalCircles has revealed that 77 per cent of people are now willing to take a vaccine, as against 38 per cent two months ago.

With India firmly being in the grip of a second wave of the COVID-19, the survey -- conducted in 299 districts across the country with over 27000 responses -- clearly indicates that vaccine hesitancy is drastically coming down.
Another 52 per cent of citizens who took the COVID-19 vaccine did not have any kind of side effects.

As for those who experienced side effects, the survey found that 10 per cent of respondents had a fever, body ache and soreness in the arm, 5 per cent said fever and soreness in the arm, and 13 per cent said body ache and soreness in the arm. Only 2% of citizens reported that they had side effects more severe than soreness in the arm, body ache and fever.
Even though people who get vaccinated do not get to choose which vaccine they receive, if given a choice, 25 per cent of citizens said Covishield, and 33 per cent said Covaxin.

Another 37 per cent of citizens said they do not have a preference. There were only 5 per cent citizens who said they would wait for other vaccines to come.

The feedback comes at a time when the national Covid-19 task force has maintained that there are 'no immediate concerns' about vaccines and that the number of adverse events in Indians "very low". The total adverse events reported are under 10,000 and adverse event deaths post-vaccination at less than 100.