WhatsApp to soon allow multiple accounts on one Android phone: Report
In addition to enabling the use of multiple WhatsApp accounts on a single device, WhatsApp will simplify the task of keeping conversations and notifications from different accounts separate.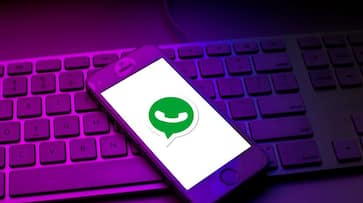 In response to persistent customer demands, WhatsApp is now testing a new multi-account functionality that enables users to add several accounts to the same device without the need of duplicate or parallel apps.
A new settings interface is also being introduced by the Meta-owned app, providing a more contemporary user experience while browsing through the many choices of the instant messaging programme. A newly designed profile tab is also included in the update, which makes it simpler for users to access the app's settings, according to WABetaInfo.
Not only will WhatsApp make it possible to utilise several accounts on a single device, but it will also make it simpler to keep chats and alerts from various accounts separate. The number of additional accounts you may add to your WhatsApp app is now limited to one, however a future update may increase this number.
The new update (WhatsApp beta for Android 2.23.18.21), which includes the ability to add multiple accounts and the revamped settings app, is reportedly rolling out to WhatsApp's Android beta testers and is expected to reach a broader user base soon.
You now can't access the update if you use WhatsApp on Android in the public version. However, as it is still under beta testing, Meta is probably going to include it in a later stable version. If you can't wait, you may apply to become a beta tester in the interim.
In related news, WhatsApp has launched a new feature that allows users to control who may add people to groups. By adding additional options to manage permissions, the Meta-owned app aims to provide community administrators more control over their communities with this functionality.
Last Updated Sep 4, 2023, 10:54 AM IST