iOS 17 update to release in September; Is your Apple iPhone compatible?
Some older iPhone models will not receive the iOS 17 update, limiting access to new features and updates. Users can check if their iPhone is compatible by going to Settings > General > About and looking at the Model Name. Apple is expected to launch the iPhone 15 range, along with new Apple Watches and AirPods, at an event in September 2023.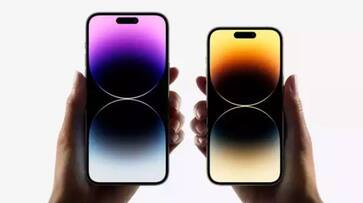 The new iOS 17 software, which will include a number of tweaks and some intriguing new features, is slated to debut in September. Only a few iPhone models will, however, receive the new iOS 17 upgrade. People who still use earlier iPhone models won't be able to use iOS 17. For instance, you could not receive these updates if you have an iPhone X, an iPhone 7 from 2017, or an earlier model. A Standby mode, a Journal app, and considerable Messages improvements are all part of the updated firmware.
There is a simple way to verify if your iPhone is compatible with iOS 17. Go to General in the Settings app, then touch About. The Model Name will be shown and will let you know which iPhone version you have. You may right now get the public beta version of iOS 17 if you're keen to test it out. You may also look through our ranking of the best iPhones to see if a more recent model better meets your requirements.
According to Apple, the following iPhones will support iOS 17 when it launches later this year:
--iPhone XS
--iPhone XS Max
--iPhone XR
--iPhone 11
--iPhone 11 Pro
--iPhone 11 Pro Max
--iPhone 12
--iPhone 12 Mini
--iPhone 12 Pro
--iPhone 12 Pro Max
--iPhone 13
--iPhone 13 Mini
--iPhone 13 Pro
--iPhone 13 Pro Max
--iPhone SE (second generation and later)
--iPhone 14 (including Plus)
--iPhone 14 Pro
If your iPhone model isn't listed above, it won't be compatible with iOS 17, and you won't receive a notification to update to the new software.
At an event in September 2023, Apple is anticipated to release iOS 17 and the iPhone 15 range. The iPhone 15, iPhone 15 Plus, iPhone 15 Pro, and iPhone 15 Pro Max are the four models that are said to make up the iPhone 15 lineup. The iPhone 15 Pro and iPhone 15 Pro Max are anticipated to have OLED screens that are 6.1 inches and 6.7 inches, respectively, and include ProMotion technology. All four models are expected to be powered by the A17 Bionic chip.
At its September presentation, Apple is rumoured to introduce new Apple Watches and AirPods in addition to the iPhone 15. The new AirPods Pro 2 are anticipated to feature increased sound quality and active noise cancellation, while the new Apple Watch Series 9 is anticipated to have a faster chipset and a redesigned design.
Last Updated Aug 23, 2023, 11:40 AM IST