Yash's fans lend support to Darshan's fans as Telugu industry objects Roberrt's Telugu version
A day after Darshan and pro Kannada activists condemned Telugu industry's decision to not allow Roberrt's Telugu version, now Yash's fans joined Darshan's fans in fight against Telugu industry for raising objections on Kannada film's Telugu dubbed version.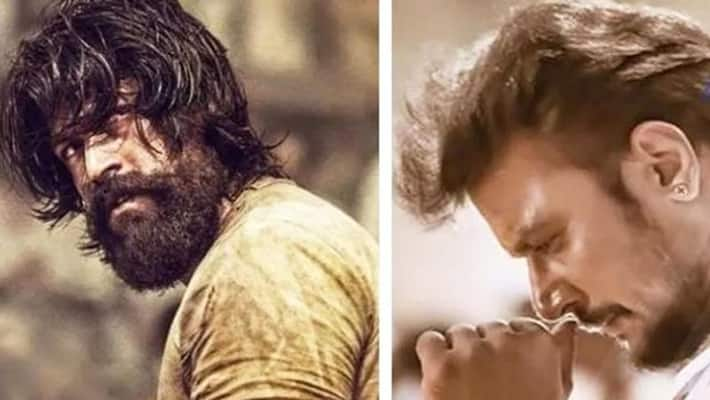 After Andhra Pradesh Film Chamber of Commerce's alleged decision of not allowing Darshan starrer Roberrt's Telugu version to release saying it will impact Telugu industry artists, now fans of Yash and Darshan have begun a campaign on social media against release of Telugu films.  
Earlier, pro Kannada activists had gathered before the Kannada Film Chamber demanding halting release of all Telugu films in Karnataka.
After Tamil films, Telugu industry gets a major business from release of its films in Bengaluru, Chikkaballapura, Kolar and other bordering areas of Andhra Pradesh.
Darshan starrer Roberrt is a much anticipated action film. The film has been directed by Tarun Sudheer.
The makers had planned to release the film last year summer but was stalled due to Covid 19 pandemic.
Now the film will be released on March 11 and theatres across Karnataka expect full house and good business.
Last Updated Feb 1, 2021, 10:07 AM IST