Yash-Radhika break fans' hearts, cancel actress' birthday celebration due to corona alert
The coronavirus scare has impacted everyone's life, including that of actors. KGF star Yash's lady love, wife Radhika cancelled her birthday party and made it a low-key affair, leaving many fans disappointed.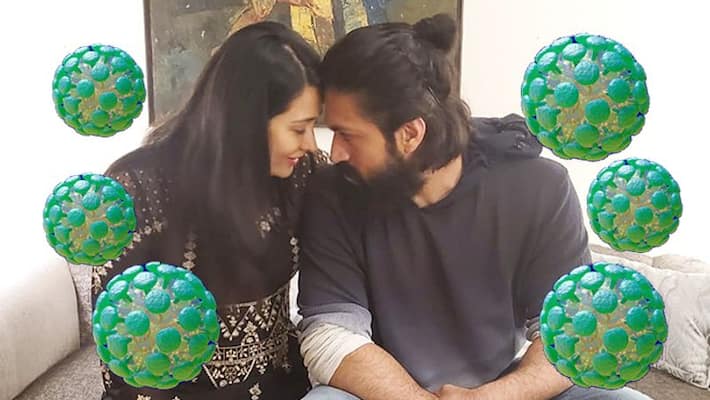 KGF star Yash and wife Radhika's decision has broken many fans' hearts.
The Sandalwood couple cancelled the plan of organising a big bash, inviting fans to witness the birthday party of actress Radhika. Due to the spread of coronavirus, Yash and Radhika decided to this mass gathering a miss and chose to turn the birthday event a low-key affair.
His die hard fan Venu, who decided to visit the couple, was extremely sad about the development, while also understanding the repercussions with respect to coronavirus spread.
The actor recently offered safety and preventive tips to fans with respect to coronavirus. It is reported that even Yash bats for 'namaste' rather than a handshake.
Embed this link:https://twitter.com/TheNameIsYash
The star couple usually celebrates such events at home with fans, but this time, they decided to celebrate privately outside.
The actor announced this decision through his Twitter handle and wrote, "Happy birthday to the oldest kid of our home."
 
Last Updated Mar 9, 2020, 9:52 AM IST