'Working with Salman in 'Sultan' was surreal'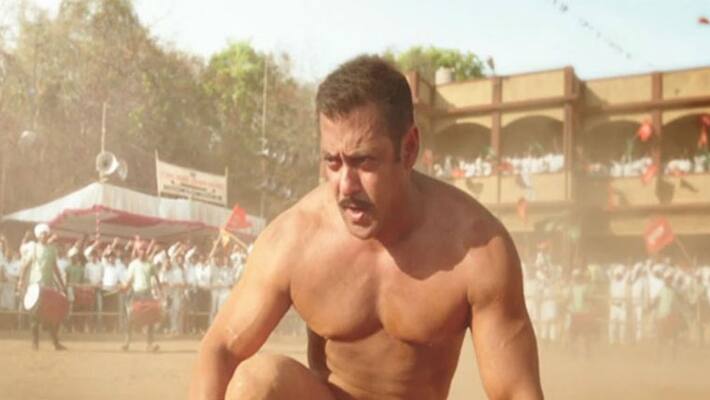 Abhishek, who played a villain in the recently released Himesh Reshammiya starrer action-drama Teraa Suroor, will be seen as a Haryana-based wrestler in Sultan. "Working with Salman was absolutely surreal. I learnt so much by just observing him. He has no starry attitude, he lets his guard down and is playful. I have been his fan since childhood, so the feeling that I am finally working with him took a while to settle down," Abhishek told PTI.
Produced by Yash Raj Films, Sultan, which also stars Anushka Sharma, centres around a wrestler who has problems in his professional and personal life. Abhishek, who has featured in TV shows like Miilee, Humnay Li Hai Shapath and Raja Ki Ayegi Baraat, had also assisted director Sajid Nadiadwala in Kick, which starred Salman.
"During that time, I saw him (Salman) on the set as an assistant director, while this time he was my co-star. The only advice he gave me was to take things slow. I did my own stunts in the film, so he told me that even though it is a big project, I shouldn't push myself too much at the risk of hurting myself," he said.
Abhishek made his television debut with a lead role in Shubh Vivah and had, in fact, auditioned for Shah Rukh Khan's Fan before bagging the Ali Abbas Zafar-directed film. "For five-six years I used to give auditions like many other hopefuls. I had auditioned for Fan too and was almost finalised for a role. But then, later I got to know that there were some internal changes which happened and the character got scrapped," he said. Even though he did not feature in the Shah Rukh-starrer, the auditions for Fan landed Abhishek a role with the Dabangg star.
"The team was looking for someone who could play a wrestler from Haryana. Since they had seen my audition, I was contacted. I again did a couple of screen tests before finally bagging the film," he said.
Sultan is scheduled for release on Eid this year. 
Last Updated Mar 31, 2018, 6:39 PM IST