Women's Day: 5 women-centric movies in Sandalwood that changed Kannada film industry
At a time when women oriented movies rarely become commercial successes, in the 1960s, directors like Puttanna Kanagal, K Balachander proved that women-centric films can reach the wide spectrum of audience. Here are 5 such movies that were not just commercially hit, but tried to change the way men see women and their lives.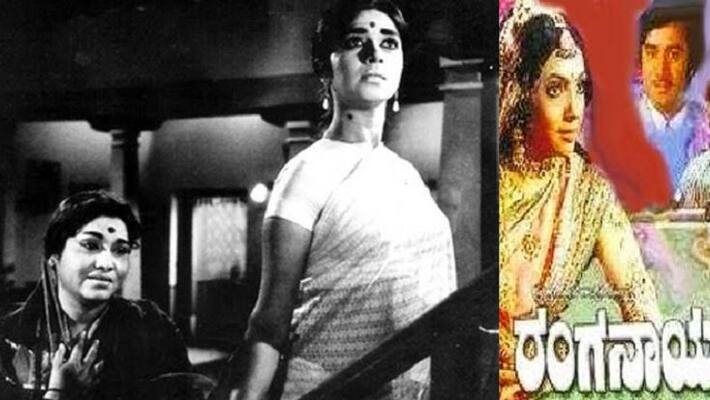 Sandalwood was much more experimental in terms of subjects and directors like Puttanna Kanagal paved the way to show women's point of view in the movies. For many years after the 1990s, the trend changed and heroism was given importance. However, there were art movies like Dweepa and Gulabi Talkies, Nayi Neralu and Hasina by Girish Kasaravalli. But they earned critics' applause but were not commercially successful and did not reach the audience. However, directors like Puttanna made movies in 1960s on women-oriented subjects and these films were mass hits. Off late, the trend is changing again and women-centric movies are being commercial hits.
Here are five women-oriented movies that not only were critically acclaimed by were mass hits and had an impact on the audience.
1. Gejje Pooje
It is a 1969 movie directed by Puttanna Kanagal starring Kalpana in the lead role. 
The movie spoke about the life of a prostitute's daughter and her quest with education, love.
The movie ends in tragedy due to the society and taboo and speaks strongly for women's rights.
2) Sharapanjara
This is a 1971 movie directed by Puttanna Kanagal starring Kalpana in lead role.
The movie is about a girl molested in her childhood and how society treats her.
The film addresses the psychological trauma the girl faces because of societal taboo.
3) Ranganayaki
Made in 1981, it was directed by Puttanna and had Arathi in the lead role
The movie speaks about a woman who is a theatre person and falls in love with a rich man.
The movie deals with the subject of Oedipus complex when son falls for his mother.
4) Benkiyalli Aralida Hoovu
This is a 1983 film directed by K Balachander starring Suhasini.
The movie talks about a woman who takes care of the entire family by earning.
How the family takes her for granted and she ends up having no time, choice to lead her dream life.
5) Nathicharami
This is a 2019 film directed by Mansore starring Shruthi Hariharan in the lead role.
The movie talks about the complexity of relationships and woman's need for intimacy.
The movie talks about the struggle between physical desires of a widow and emotional beliefs.
Last Updated Mar 8, 2019, 10:36 AM IST