Why is Sidharth Shukla's mother Rita Shukla so strong? What 2 powerful words she said after his death?
Friends and fans are hailing Sidharth Shukla's mother Rita Shukla as the strongest maa/woman after organising a virtual prayer meet for her late son. Brahma Kumaris Sister Shivani said something that you should not miss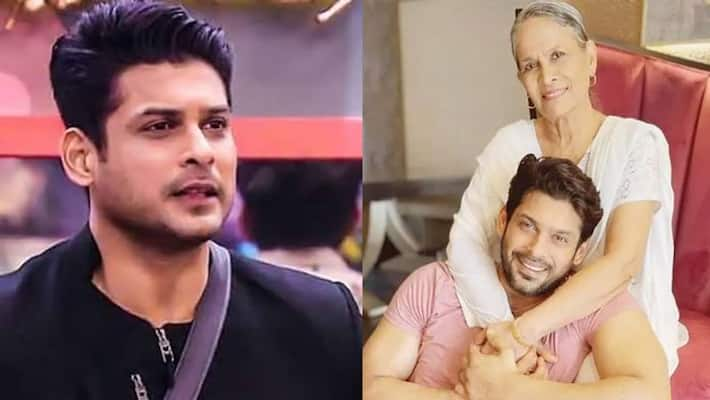 Yesterday late actor Sidharth Shukla's mother Rita Shukla conducted virtual prayer for his son, which Brahmakumari Yogini Didi led, and Sister Shivani showered her blessings on the departed soul. Last week, Sidharth Shukla died on September 02, Thursday, after suffering a heart attack. And yesterday, the Shukla family hosted a virtual prayer meet over Zoom and asked the actor's fans and friends to join in. 
Actor Paras Chhabra shared a short video clip highlighting Brahma Kumaris Sister Shivani. In the video, sister Shivani talked about Sidharth's mother. Paras sharing this video wrote in his Instagram caption, "Rita aunty more power to you aur Ye sunne ke baad i got some power Thank you for this beautiful satsang #RIPsidharthshukla (sic)."

Shivani said when she called the late actor's mother, she just said, "Om Shanti"
During the prayer meeting, Brahma Kumaris, sister Shivani said, "When I spoke to Rita aunty on September 2, she just said 'Om Shanti'. There was so much strength in that 'Om Shanti'. I kept thinking where did she get this strength from. When I asked her how she is doing, she told me 'I just have one wish from the Almighty, he should stay happy wherever he is."
Yesterday, the Shukla family released a statement thanking everyone for their support and requested fans and media to allow the family to have privacy and mourn Sidharth's death. 
The statement read, "Heartfelt gratitude to everyone who has been a part of Sidharth's journey and showered him with unconditional love. It definitely doesn't end here as he now resides in our hearts forever! Sidharth valued his privacy, hence we request you to allow our family the privacy to grieve (sic)."
Since fans and social media users are hailing Sidharth's mother Rita Shukla as the strongest Maa by trending a hashtag 'Shukriya Sidharth.'
During the prayer meeting, Brahmakumari Yogini Didi said that Sidharth was a spiritually and follower of the religious organisation and his mother, too, a follower of the Brahmakumaris. 
She also said that on Raksha Bandhan day, Sidharth's visit the Brahmakumari centre to meet all the sisters, "He came to our Vile Parle centre and our Yoginiji there tied rakhi on him."
Last Updated Sep 7, 2021, 10:30 AM IST