Why Aishwarya chose not to meet Dalbir Kaur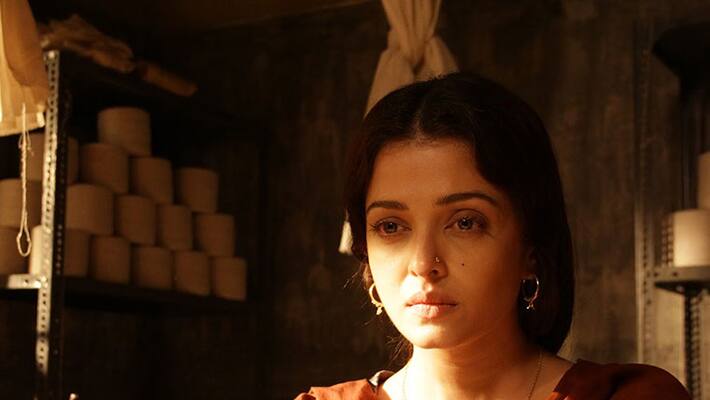 The 42-year-old actress is playing Dalbir, the sister of Sarabjit Singh, in the biopic on the Punjab-born Indian prisoner. He was in jail for over two decades. "We (Dalbir and I) don't look the same but Omung Kumar (director) was clear he wanted me to do it. We had Dalbirji on board, for referencing of her role we had media which had documented things about her... So we took that to gauge mannerisms. I have not spent time with her before shooting for the film... I did not meet her in advance," Aishwarya told reporters here at the trailer launch of Sarbjit.
"When I am playing real life characters it is important for me to stay true to director's vision and narrative. I have not sat and watched everything of hers but I have stayed true. The lady who has gone through hardships for 23 years either can lose weight or go other way round (gain weight), Dalbirji has a mole and we have kept that."
The Devdas actress insisted she waits to essay such powerful characters. "As actors we wait for opportunities to essay a character in its entirety. It is important to become a character and I always do that... It is important for me."
    

When Kumar approached Aishwarya for the role of Dalbir she immediately gave her nod. "We all are familiar with what happened (with Sarabjit) we do get affected and disturbed but we don't necessarily take a minute to experience it. It is about how an incident can change the dynamics of a family. "Dalbir fought for over 23 years for her brother's release. This kind of sibling love is rare. It is commendable spirit. This story needed to be told," she added. The model-turned-actress felt a connection with Sarabjit's life as she had signed a petition seeking his release from Pakistan prison.

"Dalbir's character and story was strong. It is rare that we see such sibling commitment and relation. It is some kind of divine calling that I did the film. I remember a petition (seeking release of Sarabjit) was going around and the letter came to me for signature," she said.
"The moment Omung told me this story I said yes as somehow his life and my life had crossed as I had signed the petition. He did come to India but in coffin."
According to the Dhoom 2 actress, the film is one of the fastest projects."It (film) has happened due to a strong story, the director, producer and artists on board who made it come on screen. But the power lies in the script. The writer did a very good job. As a team we all gave our best."
Last Updated Mar 31, 2018, 6:45 PM IST