When Jaya lashed out at journos for calling Aishwarya 'Aishwarya'
Jaya Bachchan lost her cool and shouted at journalists for calling Aishwarya 'Aishwarya'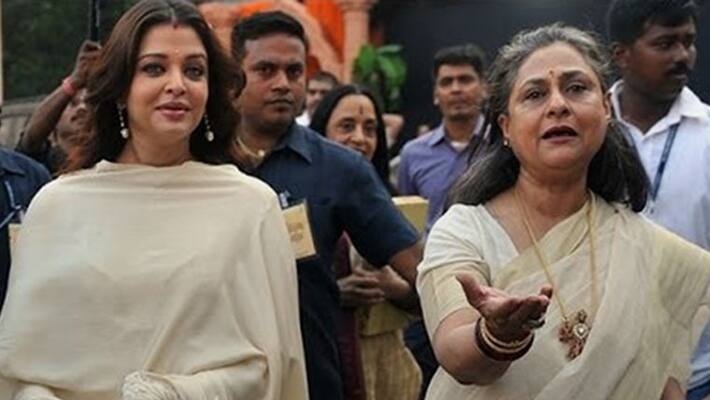 The incident happened at Subhash Ghai's party which the saas-bahu jodi attended. After the party when the actresses were headed towards their car, a number of journalists gathered around them requesting to pose for the camera. And while journalists were trying to speak to Aishwarya, mummy Bachchan allegedly lost cool and charged at the journalists.
As per reports, Jaya angrily shouted, "Kya Aishwarya Aishwarya bula rahe ho, tumhare class mein padhti thi kya?" The journalists were quite shocked to see an otherwise calm and affable Jaya Bachchan losing her cool over something so trivial. We have often seen the young guns of Bollywood lashing out at journalists, but to see a veteran actress lose her cool with the media was an alarming sight all together.
Needless to say, a visibly embarrassed 'Aishwarya Rai Bachchan' and Jaya left the venue soon after the drama unfolded.
Last Updated Mar 31, 2018, 7:03 PM IST