Weekend with Ramesh: Here is why the actor will sport a clean-shaven look
Sandalwood's actor/director Ramesh Aravind, who was sporting a beard for four weeks in the show Weekend With Ramesh, will now be seen in a new look. And we tell you the reason behind this makeover.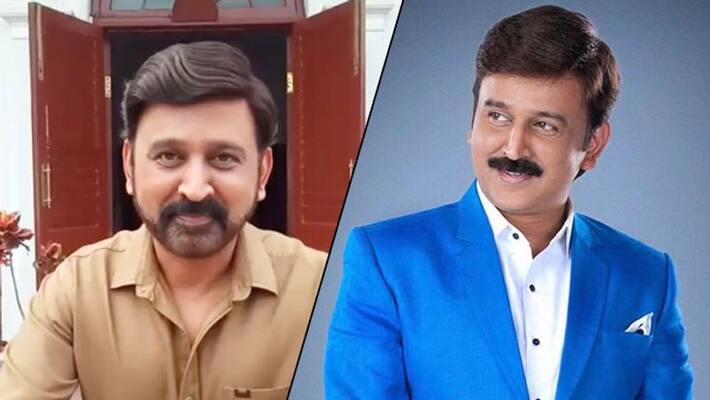 Bengaluru: Actor-director Ramesh Aravind, as the host of Weekend With Ramesh, kick started Season 4 with a bang. When the show commenced on April 20, Ramesh entered the stage with a beard. This was unusual as Ramesh very rarely sported the 'bearded look' even in his movies.
 Fans were left wondering why the actor resorted to the 'Devadas look'. Now, after four weeks since the start of the show, Ramesh has decided to get rid of his beard.
There's a reason he sported the beard for four weeks. All for the movie Shivaji: Suratkal Case of Ranagiri Rahasya. Ramesh is essaying the role of a detective in the film and this look was mandatory.
Having completed shooting, Ramesh is back with the same old clean-shaven look. He was welcomed with red roses on the sets of the show.
Currently, Weekend with Ramesh Season 4 has completed four weeks and celebrities like Veerendra Heggade, Vinaya Prasad, Prakash Belawadi, Shashi Kumar and others have been featured in the show.
Last Updated May 15, 2019, 7:35 PM IST