Watch Mimi Chakraborty talks about fake COVID-19 vaccination camp in Kolkata after being tricked
A man named Debanjan Dey was arrested for allegedly impersonating an IAS officer and conducting a Covid-19 vaccination camp where TMC MP Mimi Chakraborty was present. Police said at least 250 people received shots at Kasba centre.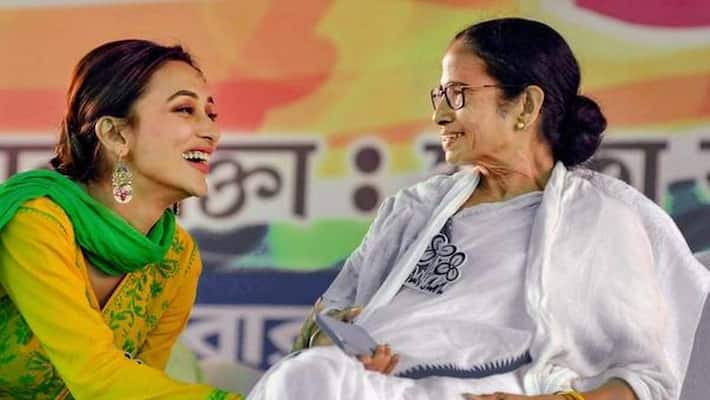 Last week or so, a fake COVID 19 vaccination drive was busted in a housing society in Kandivali, Mumbai. Another such fake drive was exposed in Kolkata by Trinamool Congress leader and Lok Sabha MP Mimi Chakraborty.
A man who allegedly pretended to be an IAS officer and supervised thousands of vaccinations in Kolkata was arrested. According to TOI, actress Mimi Chakraborty took a Covid shot at his camp. She reportedly said she grew suspicious after she did not receive any SMS or vaccine certificate. 
Mimi Chakraborty complained to the police when she received no official confirmation after taking the vaccine. The actor-politician had gone as a chief guest to the vaccination camp organised by the arrested man, Debanjan Dev, in south Kolkata.
Mimi said she took the Covid shot to urge people to vaccinate themselves and help check the spread of the virus. Around 250 people were vaccinated at the camp, reports said.
Debanjan Dev allegedly claimed to be an IAS officer reportedly told her the Kolkata Municipal Corporation organised the inoculation effort. "He said that he was running a special drive for transgenders and specially-abled persons and requested my presence," the Lok Sabha MP was quoted as saying by news agency ANI.
"I took Covishield vaccine at the camp to motivate people for taking jabs. But I never received a confirmation message from CoWIN," she said.
Take a look at her video
Mimi captioned the video, "Be alert stay safe🙏
I am fine thank you all for all your concerns.When i have all your love and blessings nothing can hamper me and to all out their plzz don't panic i will keep you posted on further developments.
Wear your 😷 masks
Stay safe🙏"
In the video, Mimi said that she had given her samples to the lab, and it will take time to get the reports. Currently, she is fine; till now, she is not facing any physical difficulties or uneasy posting taking the fake dose. She also tells her fans and people who took that fake dose not to worry or panic. 
Last Updated Jun 24, 2021, 4:57 PM IST