Vishal Bhardwaj to Karthik Subbaraj: Filmmakers across India oppose Narendra Modi's Cinematograph Bill 2021
Vishal Bhardwaj, Karthi, Karthik Subbaraj are the latest names to criticise the draft Cinematograph (Amendment) Bill 2021. Earlier, actors like Shabana Azmi, Farhan Akhtar, Suriya, Kamal Haasan and several other filmmakers opposed the bill.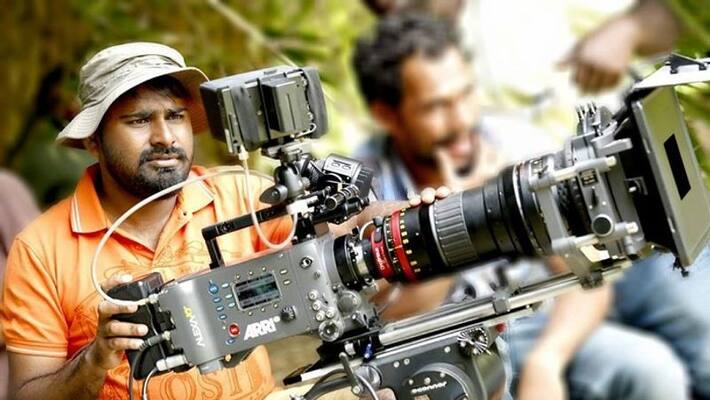 Tamil actors Suriya, Kamal Haasan, Karthi, Vishal Bhardwaj, Sudhir Mishra and many more are slamming the draft Cinematograph (Amendment) Bill 2021. 
Earlier, prominent filmmakers Anurag Kashyap, Farhan Akhtar, Zoya Akhtar and Dibakar Banerjee, Hansal Mehta, Vetri Maaran, Nandita Das, Shabana Azmi, are a few who have written a letter of opposition to the Centre. The filmmakers fear that they will have to succumb to mob or intimidation censors. 
Indian film fraternity got together to oppose the Cinematograph Act 2021, which curtails a filmmaker's freedom of expression. The Bill says that the Centre can re-examine films that have already been censored if they feel against public order.
On July 3, Tamil actor Karthi took to Twitter to share his opinion on the draft Cinematograph Bill. He wrote, "The Cinematograph (Amendment) Bill 2021 (Draft) allowing the Central Government to cancel a film's censor certificate at any time will create insecurity and severely impact business prospects for every film and hurt the industry, hence such provisions must be dropped (sic)."
He added, "While draft measures to curb piracy are commendable, it is highly undesirable to strangle freedom of expression in a civilised society as ours. Therefore request the government to heed our request (sic)."
Another popular Kollywood star Vishal, on his part, wrote, "Where is Freedom of Speech & Expression? Why have a Censor Board? Why the Hectic Process? Why always target Cinema Industry? First GST, Then no action against Piracy & Now this Law, It's not at all Fair to bring this Act. #FreedomOfExpression #CinematographAct2021 (sic)."
Director Vishal Bhardwaj tweeted saying, "New proposals on cinema censorship are wrong, unnecessary. Film board and courts are enough"
Rajinikanth's Petta filmmaker Karthik Subbaraj has also shared his thoughts on the same,"The proposed amendment to the Cinematograph Act, if implemented will be a big blow to freedom of Speech in Art. Please endorse the statement to show that we stand for the Freedom of expression."
What is the draft Cinematograph (Amendment) Bill 2020 says and why filmmakers are angry?
The draft Cinematograph (Amendment) Bill 2020 gives the Centre the right to re-examine the Censor Board of Film Certification's (CBFC) decision and ask them to review the permission given to a film for public exhibition. The Centre can pull a movie out of the theatres if they feel that the content is against the integrity of India.
Last Updated Jul 4, 2021, 12:15 PM IST