Vipul Amrutlal Shah welcomes PM Narendra Modi's free Covid-19 vaccine initiative, calls it a brave step
Producer Vipul Amrutlal Shah congratulates PM Narendra Modi and the government's significant step for providing free Covid-19 vaccines to all; read more.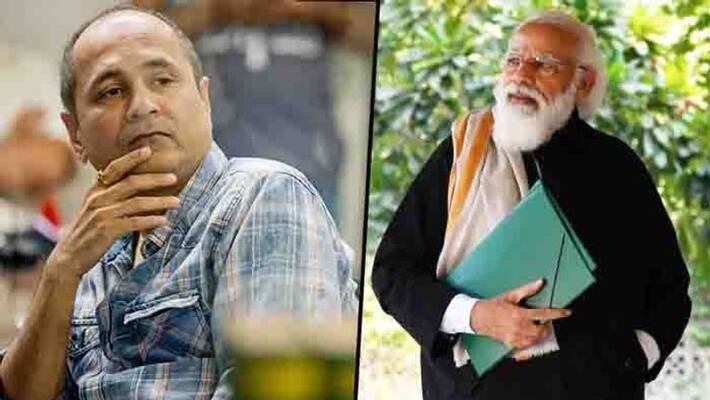 Mumbai: All have welcomed Honourable Prime Minister Narendra Modi's announcement of free Covid-19 vaccines to states. Renowned director-producer Vipul Amrutlal Shah also believes that it's a courageous step that will heal many poor people who are suffering because of no jobs and lockdown and will help them sustain their families with their basic needs.  
Shah, who has been busy shooting for his highly-anticipated web show, 'Human', said, "The announcement that our honourable Prime Minister made is historic and the most amazing decision that the government can take. I think it was the need of the hour. People wanted this relief, and the PM has responded well to their needs and their expectations and not just this, till Diwali every poor person will be given free ration. I think it's a courageous step."
Praising the government's initiative, Vipul elaborates, "The government and PM have again displayed the fact that they are very concerned about the poor man of the country and their welfare. I feel proud as a fellow citizen that today such a huge amount of free food and vaccines have been rolled out by the PM, and he is taking care of the countrymen's needs so well. I think this was one news we all were waiting to feel optimistic, positive and to feel that we are going to fight this battle and win eventually." 
"We have lost a lot of people, but eventually, we are going to win against the covid battle. As a nation, we will put our economy back on track and look at a happier life soon. It's a great step in that direction, and I congratulate the PM and government for taking such a great step. The PM is leading the way in this fight against Corona with the amazing ability he has shown to take some huge and bold decisions over the years. This particular announcement has shown that the PM and government are caring and they're very closely looking at our people's fate," the filmmaker adds. 
Vipul Shah is currently working on two projects simultaneously – a medical thriller titled 'Human' (web show) and 'Sanak' (movie).
 While 'Human' is an emotional drama about the underbelly of human drug testing and the world of medical scam, 'Sanak' is an intense, action-thriler.
Last Updated Jun 10, 2021, 5:21 PM IST