Is Vijaykanth's loss turning into Vadivelu's gain?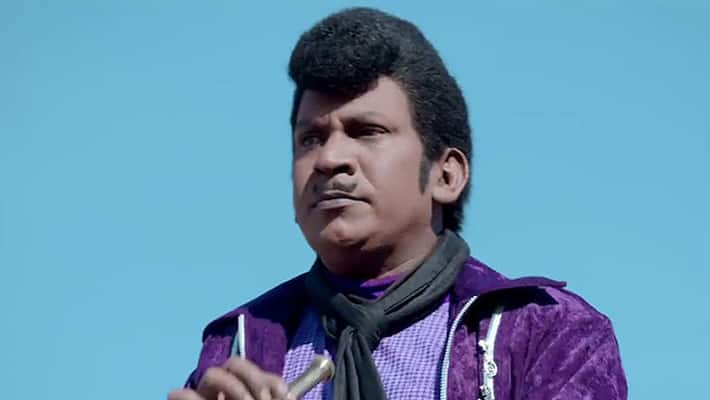 Known for his puns and slapstick comedy, Vadivelu has been missing from Tamil films for five years now. Apart from two films he acted as a hero, he has not been seen in any movie in the role of a comedian.
However, after a long gap, Kollywood fans can finally see Vadivelu back in form in the Vishal-Tamannah starrer Kaththi Sandai.
So where was Vadivelu for all these years? 
It is interesting that his return to movies as a comedian coincides with Vijaykanth and DDMK party's failure in the recently concluded Assembly elections.
A cold war between Vijaykanth and the comedian started in 2008, when fans of Vijaykanth pelted stones at Vadivelu's house. They were angry at him for filing a case against Vijaykanth. Vaigai Puyal filed a second case against Vijaykanth after the stone-pelting incident.
Their animosity did not end there. Vadivelu campaigned for the DMK in the 2011 elections and made sure to condemn Vijaykanth wherever he was campaigning. Despite such efforts, Vijaykanth, who was contesting in an alliance with the AIADMK, won 29 seats.
Following this, Vadivelu publically stated that he accepted defeat and would like to see Vijaykath grow in his political career. Coincidentally, Vadivelu vanished from Kollywood movies, until he made a movie by himself Tenaliraman.
In the recently held Assembly elections, Vijaykanth's party contested in 136 constituencies but failed to win even one seat. His party, the DMDK, even lost its state party position, only bagging some 2.9% of the votes cast in the state. On the other hand, Vadivelu is back in action as a comedian in an out and out action-commercial Tamil film. 
Last Updated Mar 31, 2018, 6:59 PM IST