Twinkle Khanna thanked Vidya Balan, Hrithik Roshan for 'silently' contributing towards Covid-19 relief
Twinkle Khanna shared appreciation posts for Hrithik Roshan and Vidya Balan, as they 'silently' contributed towards Covid-19 relief.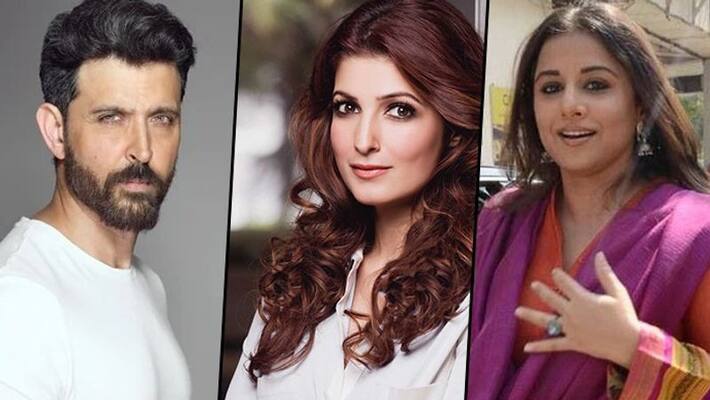 Bollywood actor Hrithik Roshan has been doing his bit by supporting provide Covid relief in all ways that he can right from the beginning of this pandemic. 
Besides his Vidya Balan has also quietly contributed towards Covid-19 relief. India witnessed a surge in Covid-19 cases from end-March and is currently battling a deadly second wave of the pandemic.
Twinkle Khanna took to her social media to give a shout-out and laud Hrithik and Vidya for doing their bit during this crisis. 
She wrote, ""Going beyond help thy neighbour, mine is doing his bit during this crisis in multiple ways. A big shout-out @hrithikroshan." Twinkle did not reveal the details of Hrithik Roshan's charitable acts. 
On her post, Hrithik humbly replied, "Thank you for giving me the opportunity to help. Proud of the work you are doing"
A source reveals, "Hrithik Roshan has joined Twinkle to facilitate public hospitals with oxygen concentrators, which is very much the need of the hour now."
Twinkle also shared a black-and-white picture of Vidya, calling her talented and generous. "Thank you @balanvidya! A woman with immense talent and an even larger heart. For quietly helping those in need," she wrote.
 
Last Updated May 12, 2021, 5:54 PM IST