Treat for Westlife fans as 'The Twenty Tour' concert to screen at INOX in Bengaluru on November 29
Westlife has reunited for their comeback tour titled 'The Twenty Tour'. The show was conducted at Croke Park Stadium in Dublin on July 6, 2019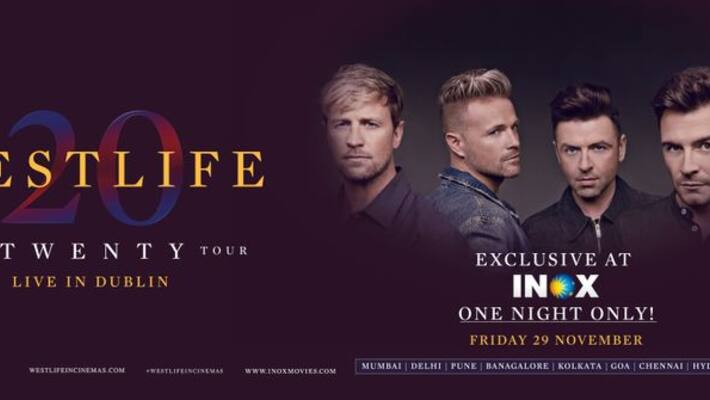 Bengaluru: INOX will screen 'The Twenty Tour', Dublin concert of pop band Westlife on November 29 at Garuda Mall in the city.
Westlife has reunited for their comeback tour titled 'The Twenty Tour'. The show was conducted at Croke Park Stadium in Dublin on July 6, 2019
INOX, is set to screen this concert film across cinema screens in India with the Bengaluru leg taking place tomorrow.
Fans will get a chance to watch Irish heartthrobs Shane, Nicky, Mark and Kian performing new music alongside their greatest hits and all 14 of their UK No. 1 singles, including 'Uptown Girl', 'Flying Without Wings', 'You Raise Me Up' and 'If I Let You Go'.
Apart from Bengaluru, INOX will also screen the concert film in its multiplexes in Mumbai, Delhi, Kolkata, Chennai, Hyderabad, Pune and Goa.
"We invite the fans of Westlife across the country to enjoy the concert screening and show their love for the band," said Saurabh Varma, chief marketing officer – INOX Leisure Ltd.
Last Updated Nov 28, 2019, 5:48 PM IST