This is how superstars Vishal, Pawan Kalyan reacted on Sri Reddy controversy
Tamil actor and the General Secretary of Nadigar Sangham (Tamil Movie Artistes Association) Vishal has organised a press conference where he addressed many significant issues which are going in the state of Tamil Nadu.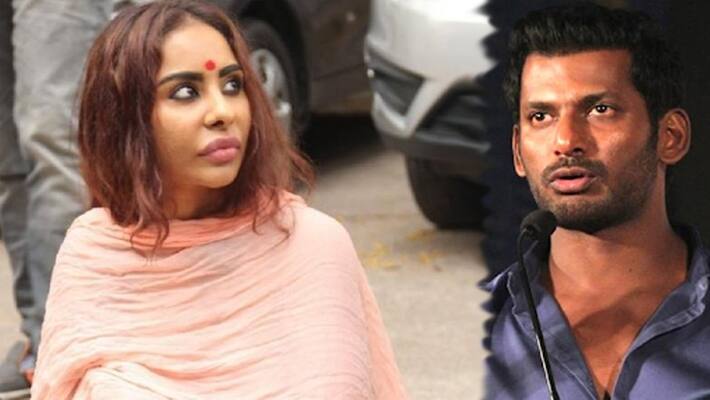 Along with those issues he also talked about the burning topic of casting couch in Telugu film industry as highlighted by actress Sri Reddy. Vishal said that the actress who is defaming the Telugu film industry should provide proofs for her allegations. Vishal also said that the film industry and he would support Sri Reddy if she has proof of her claims.
This is what Vishal said to the media, "We had supported actress Amala Paul and Vara Lakshmi's causes when they had shown proofs. We stood by them. If Sri Reddy garu comes with proofs, we are all there to support her."
 
He also added, "It is very easy to say that casting couch is going on in industry. You (Sri Reddy) cannot generalise. First of all, you have to prove it somewhere. It is the Movie Artistes' Association's call to put an end to the issue."
On the other hand, power star Pawan Kalyan, who is also Janasena party founder also responded to the allegation that Sri Reddy has put on him. Pawan said, "When I'm living with self-respect for many years, there are many false accusations happening on me. I've decided to give up my life for the sake of people. I request people just one thing, if I die in this process, consider me a martyr who died fighting against the odds, corrupt system and other atrocities."
"I've entered politics putting my life at risk. I'll never be afraid of defeat," he further added.
Last Updated Apr 20, 2018, 12:06 PM IST