The Social Dilemma review: Unearthing shocking dark side of social media fantasy world
The Social dilemma is streaming on Netflix and is by far the most logical content produced by Netflix in recent times.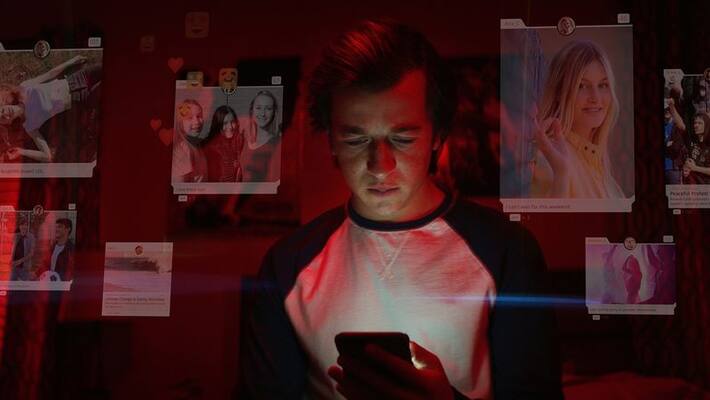 How far would you go to get the desired number of likes on your social media posts. Oops! You just crossed 200 likes, and now you are happy. Well what about the last picture that didn't even get a single comment from your social media friends. Slowly these thoughts bombard your head and the next moment you are stalking your favorite social media influencer and comparing your life with theirs and come to a conclusion that your life is pathetic, Well congratulations you are successfully trapped in the evil world of social media and it has deepened its routes in your system perfectly.
As cliché as it may sound, that's the exact mechanism in how social media platforms are eating our brains, drifting away our focus and manipulating the routes of positivity and authentic news that come to us. The recently released documentary on Netflix, The Social Dilemma, directed by Jeff Orlowski, beautifully unearths the dark side of social media platforms and how we all are the victims of it.
The documentary showcases experts and employees who have worked with Facebook, Pinterest, Twitter, Google, talking about the mechanism of targeting the audience as a model to get desired results and money by imposing their algorithms.
Each and every activity on social media is cautiously recorded. Number of likes, amount of time spent on a picture, search tabs, stalked account, everything. Even your fake ID is known, as you are being tracked each and every moment.
There are greater chances for fake news to circulate on social media platforms than authentic news. The widespread plague of social media toxicity is resulting in social media abuses, mental health problems, protests, online hatred, online bullying, effecting election campaigns and the worst, suicides.
The documentary perfectly narrated the story as how this device in our hand, that we call a mobile phone has lost its responsibility to come handy, and has rather become a hand-cuff. Jailing our mind and thoughts in a cubicle where we believe whatever we see on social media rather than forming a constructive opinion about what is right or wrong.
The spread of misinformation and myths even about the COVID 19 pandemic is surfacing on social media. People have become self taught doctors and nurses by learning the tips to fight COVID 19 from Whatsapp universities.
The documentary establishes an equilibrium as the former employees of Silicon valley speak their mind out about the flip side, and turns out we are all doomed. Infinite scrolling and push notifications keeps us constantly engaged.
Jaron Lanier, writer of Ten Arguments for deleting Your Social Media accounts Right Now and Tristan Harris, currently the President and co-founder of the Centre For Humane Technology- former design ethicist at Google is featured in the documentary prominently, walking the audience through the good and bad of the social media world.
The irony is we all watched the documentary on an OTT platform, and shared our reviews on social media about social media. Amazing, isn't it? Turns out we are all trapped, Now the decision is yours either to scroll, refresh or simply delete. It's a perfect eye opener documentary, shockingly disturbing and extremely insightful.
Last Updated Sep 19, 2020, 7:58 PM IST