Thali Bajao: From Deepika Padukone to Akshay Kumar to Sudeep: Celebs step out to clap for coronavirus warriors
Celebrities got out of homes to express their gratitude to the ones fighting the battle against the deadly coronavirus.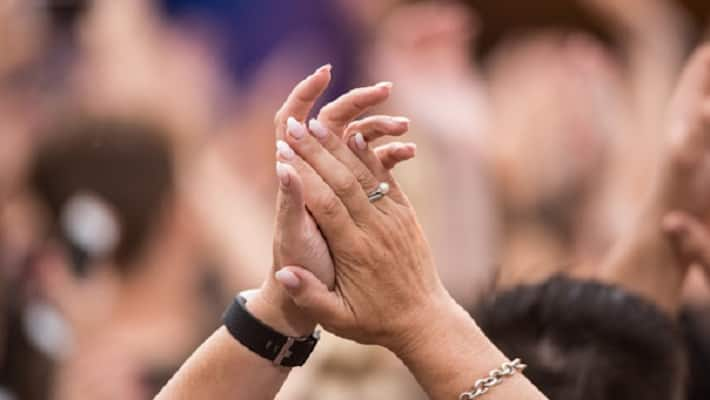 Bengaluru: While calling for Janatha Curfew, Prime Minister Narendra Modi had asked people to show solidarity with doctors, nurses, paramedics, municipal staff and airport workers by going out on their balconies or standing at their doors and windows at 5 pm on March 22 and clap, bang on their plates or ring bells.
The air was filled with reverberations of claps, bells and sirens as everyone took time to show their solidarity with the forces fighting coronavirus.
Celebrities too joined hands and showed their gratitude to the forces fighting the war against the deadly virus.
Here's a list of celebrities thanking the efforts of doctors, medical staff, police personnel and every other working professional for their tireless service to the society and for doing their best to fight the deadly virus.
Last Updated Apr 5, 2020, 5:46 PM IST