Thalaivar on Discovery: Rajinikanth, Bear Grylls light up anticipation in motion poster for Into The Wild
Discovery Channel has released the motion poster of the special episode of Into The Wild with Bear Grylls which features Thalaiva Rajinikanth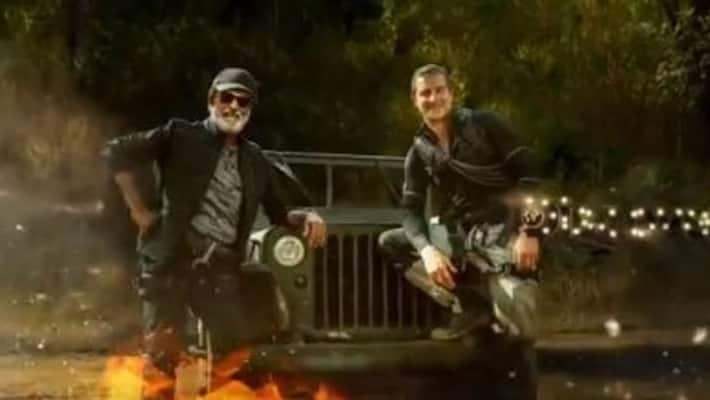 Every arrival of a superstar needs an entry and what a prelude it was, that was played by Discover Channel. The platform that hosts has sent out a loud warning about the imminent arrival of Tamil Superstar Rajinikanth with Bear Grylls on the show Into The Wild.
Yes, the motion poster featuring Thalaivar was released today and fans caught on to the trend in a flash.
The motion poster has the emphatic music that suits the close-up shot of Bear Grylls and Rajinikanth which then pans to them showing their unflinching casual stance while resting against an automobile. Both of them seem unfazed by the raging flames and gust of wind blowing across debris.
In true Rajini style, his smile and the pose remain intact throughout the poster, never seeming to be out of character for a second.
The air date for the episode has not yet been revealed. The words "coming soon" has fans of the superstar waiting in anticipation for the special occasion.
The occasion is not only special for fans but also for Bear Grylls who shared the motion poster on Twitter.  That star captioned his post stating, "Preparing for @Rajinikanth's blockbuster TV debut with an Into The Wild with Bear Grylls motion poster! I have worked with many stars around the world but this one for me was special. Love India."
The motion poster that only lasts 15 seconds has made a considerable impact on social media. The last we checked, it was only a few hours after Bear Grylls had shared the post and it had already crossed over 100,000 views. 
Last Updated Feb 19, 2020, 4:52 PM IST