Tamil music composer Vijay Antony's statement on 'Suicide' went VIRAL after his daughter's death
Noted Tamil music composer Vijay Antony had once revealed that his father died by suicide when the actor-composer was just 7. His old statement went viral after the unexpected and shocking death of his teenage 16-year-old daughter.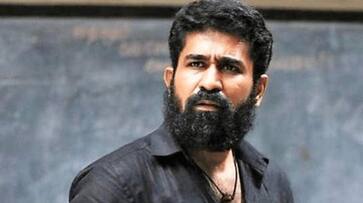 Daughter of eminent Tamil star and music composer Vijay Antony, Meera died by alleged suicide on Tuesday morning. She was just 16. Amid her death, an old statement from Vijay on suicide awareness is going viral on social media. In the video, Vijay, who lost his father at a young age to suicide, is witnessed telling and urging people to avoid taking the extreme step.
ALSO READ: Ambani's Ganesh Chaturthi celebrations: Shah Rukh, Deepika Padukone, Salman Khan and many more celebs present
"No matter how painful life gets or the kind of difficulties you might have to go through, never commit suicide. It is heartbreaking for the children. My father took his own life when I was 7, and my sister was 5. I have seen how difficult it was for my mother after that and the hardships she has gone through," Vijay had once said in an interview, according to a leading regional entertainment portal.
Vijay also talked about suicidal tendencies in children due to the pressure of studies. Vijay said, "They get sent to tuition immediately after school. Remember, you are not even giving them time to think. Please do not do that. Allow them some time to be free. As for adults, I want them to love themselves rather than be obsessed over wealth and success."
For the unversed, Vijay Antony is a renowned music director and actor in the Tamil film industry. Vijay transitioned into an actor after delivering popular hit songs for Tamil films. He is also known for his directorial skills and is a producer. His wife, Fatima Vijay Antony, handles their production house. Vijay and his wife Fatima also have a younger daughter named Lara.
ALSO READ: Women's Reservation Bill 2023: Kangana Ranaut attends parliament as a special invitee
Last Updated Sep 20, 2023, 8:59 AM IST