Sushant Singh Rajput death: Sanjjana Galrani trolled for applying makeup on live TV; actress clarifies
Netizens were shocked to find actress Sanjjana Galrani applying makeup on live TV while discussing Sushant Singh Rajput's death, on TV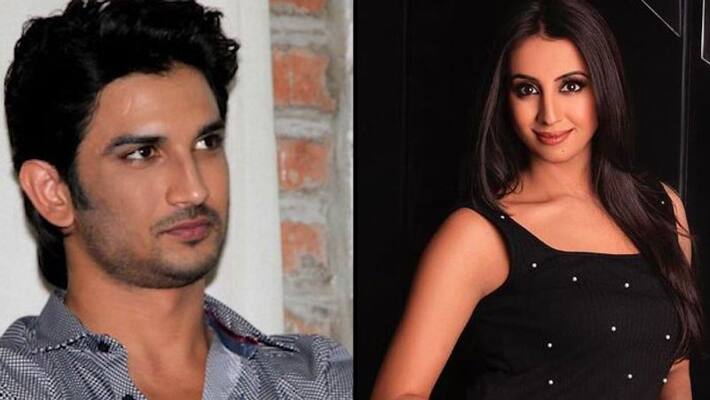 Bengaluru: Actress Sanjaana Galrani is back in the news for the wrong reasons. This time she has been heavily criticised for her onscreen behaviour while discussing the death of Bollywood actor Sushant Singh Rajput on Sunday (June 14).
Recently, Sanjjana was involved in a drunken brawl with a celebrity named Vandana Jain at a Bengaluru pub. Later, she made headlines for making a selfie video while driving.
Now, Sanjjana's act of applying makeup on live TV has not gone down well with netizens and fans as they see this as unacceptable behaviour. Some of them asked for a ban on the TV channel for being disrespectful and insensitive towards the deceased actor.
Some even made harsh criticism against the actress saying she must be getting ready for a "porn film". While another user said, "slap her as all her beauty will be exposed".
On Sunday, Bollywood was shocked by the news of Sushant's suicide. While almost all TV channels discussed Sushant's death, in one of the panel discussions on TV, Sanjjana was caught applying makeup while others spoke. Sanjjana was seen setting her eyebrows during the show on a Hindi news channel.
Later, Sanjjana took to Twitter to clarify. She wrote, "To Trollers , I was not decked up like I'm going for a wedding,stop making this comical,it's a panelist's Duty to look presentable & I don't need your opinion on how I need to manage & present myself,it's v sad how intolerant some comments are. It was a accident.Topicover. Shutup (sic)."
In another tweet, she said, "Hi,there is a confusion-I was still getting ready and the video got punched I was not aware I was live, like u can see the anchor never took my name there was a audio glitch, Kindly don't make a unnecessary silly issue out of sensitive situations,it was communicationgap.Stop now. (sic)."
Last Updated Jun 15, 2020, 1:28 PM IST