Subhashree Ganguly-Raj Chakraborty made their son Yuvaan's rice ceremony memorable with this video; Watch here
Bengali actress Subhasree Ganguly and filmmaker Raj Chakraborty welcomed their son last year, and he stepped into his six months' birth anniversary.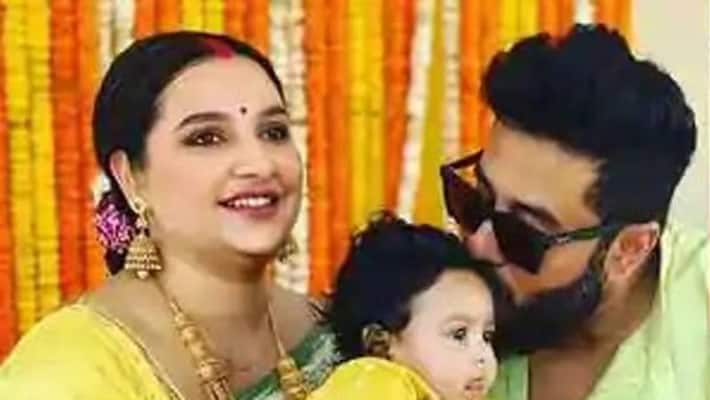 Bengalis have a tradition of putting rice on a newborn baby's mouth after six months of their born. We call it 'Annaprashan', the rice ceremony. It's the first that the baby gets a taste of other food staples.
Subhashree took to her Instagram account and shared a beautiful, sweet video from her son Yuvaan's 'rice ceremony'. In the video, she talks about how special she felt during her pregnancy and after welcoming him into their life. Raj shared his part of the experience of having Yuvaan in their life.
Yuvaan's grandparents wished the kid all their love and blessings, and other guests also showered their love to the baby. Yuvaan looked all dapper in a yellow panjabi and white dhoti. Mum Subhashree and dad Raj also looked at their best in all traditional.
Raj and Subhashree have been friends for a very long time, which led to strengthening their bond. They fell in love, got engaged and tied their knots in 2018. They had their best two years of marriage, and now Yuvaan has brought a light to their life.
Cut to present, 
Recently, Raj Chakraborty stood for the elections from Barrackpore. And, Subhashree is hitting back the shooting floors for Baba Yadav's murder mystery.
Last Updated Mar 13, 2021, 10:10 AM IST