Shruti was scared to be directed by father Kamal Haasan
Shruti Haasan talks about her upcoming movie Sabaash Naidu and father Kamal Haasan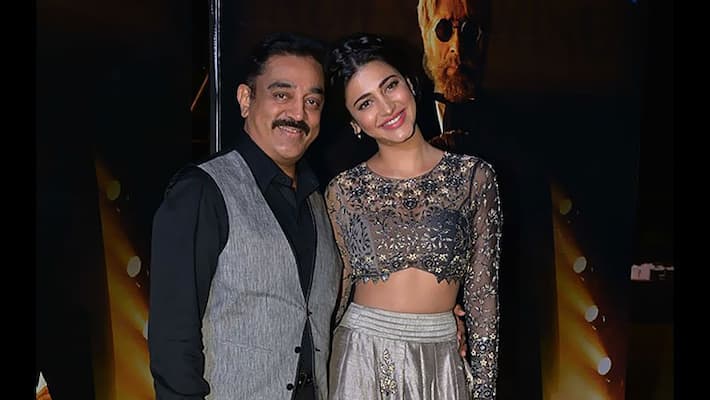 Shruti will be seen sharing screen space with Haasan for the first time in Sabaash Naidu. The fact that the spy comedy-adventure film has been directed and produced by Kamal made the 30-year-old actress more nervous.
"It's been a wonderful experience. But it has been very scary, let me tell you. In a sense, he is directing and producing it as well. There is that level of stress for me personally," Shruti told PTI.
The film features Kamal reprising the role of Balram Naidu (RAW officer), a spin-off of one of the characters which he played in "Dasavathaaram" (2008).
The "Day D" star, however, was relieved that her father was very happy with her work.
"But he has been happy with my work, and that to me has been the greatest compliment in my career. He is not the one to mince words, if he doesn't get what he wants, he will say it. So that was a big factor for encouraging me." 
On Hindi film front, the actress is currently shooting for Behen Hogi Teri in Lucknow. The romantic comedy, directed by Ajay K Pannalal and backed by Amul Mohan, features Rajkummar Rao opposite Shruti.
The actress follows her father's advice while working on her roles.
"I have never been the one to depend on, ever. Because I come from the school of thought where my father told me, 'Shruti I can romance a chair.' And he probably can, and the chair will love it," the actress quipped.
"But it always helps to have a talented co-star in front of you, so that is wonderful with Rajkummar," she added.
Behen Hogi Teri is scheduled to release next year.
Last Updated Mar 31, 2018, 6:51 PM IST