Shilpa Shetty's husband Raj Kundra's police custody extended till July 27; approaches Bombay HC, read details
Shilpa Shetty's husband, Raj Kundra, was produced before the Magistrate Court on Friday, July 23, after the Mumbai Crime Branch arrested him.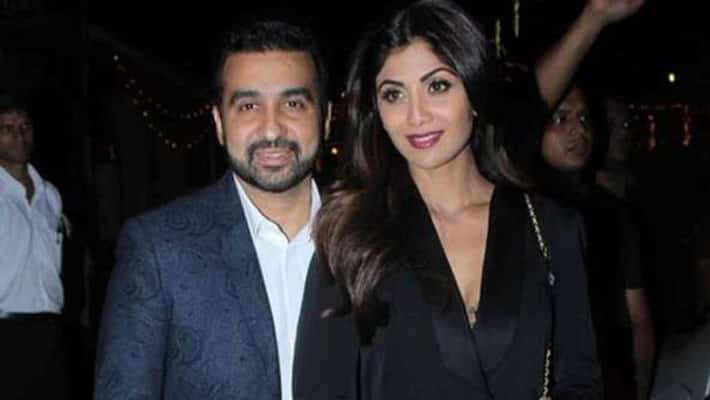 Mumbai: In a recent development in pornography case, Shilpa Shetty's husband and businessman Raj Kundra was produced before the Magistrate Court on Friday on July 23 post the arrest by the Mumbai Crime Branch in connection to creation and publication of pornographic films via some apps.
The police have been granted custody of Raj Kundra till July 27. 
According to a report published in ETimes, Raj Kundra's lawyer advocate, Subhash Jadhav, stated that they would move to High Court in the concerned matter.
Earlier Crime Branch officials were clicked at Shilpa Shetty and Raj Kundra's residence. The officials reportely raided Shilpa Shetty's house in Juhu, Mumbai.
He said that Raj Kundra's arrest is illegal. There is not a single video that can be stated as pornographic. A 4000-page charge sheet has been filed, but the police have not been able to point out any explicit sexual act in the video, which is stated to be illegal under section 67a.
Raj Kundra's name was linked when a UK production company's executive Umesh Kamat was arrested. Raj Kundra is accused of streaming porn videos through some app called 'Hotshots'.
The Mumbai Police suspects that the money earned from porngraphy was used for alleged online betting. This is the reason why police feels there is a need to investigate the transactiosn between Raj Kundra's Yes Bank account and United Bank of Africa's account.
Mumbai Joint Police Commissioner Milind Bharambe said that Apple and Google pulled off the free download app. No active involvement of Shilpa Shetty has been found in the case yet, told Mumbai Police.
Last Updated Jul 23, 2021, 4:41 PM IST