Shakuntala Devi review: Vidya Balan's movie gets amazing response from audience; take a look
Audiences have wholeheartedly welcomed Vidya Balan's 'Shakuntala Devi' and social media is all praise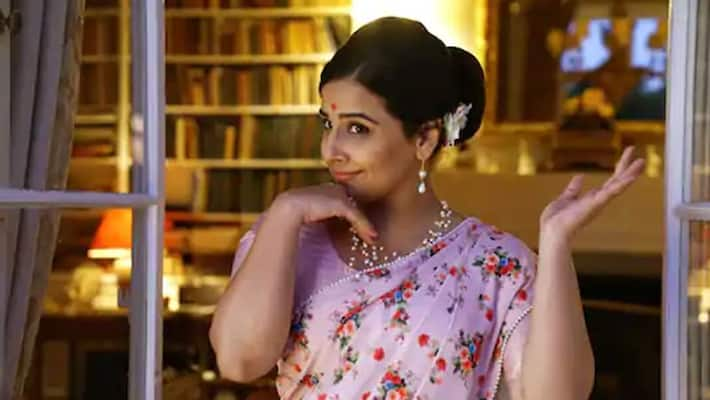 Love and appreciation has poured in from all across for Amazon Prime Video's latest release 'Shakuntala Devi'
The magic of 'Shakuntala Devi' has worked wonders and the audiences are all praises. The audiences can't stop raving about the movie.
As soon as the clock hit midnight, the biopic titled 'Shakuntala Devi' finally released and has been one of the most awaited films especially after such a promising trailer.
The film has been a visual treat and has showcased the life of 'human computer' Shakuntala Devi, in a matter of two hours as beautifully as it could have been. The hearts of the audiences are full and they have been praising the film on social media.
Here are some of them.
"#Vidhyakasam , movie worth watching..
*No mother is a complete mother."
Awesome heart touching dialogues.Just finished seeing the movie.inspiring story of #shankuntaladevi & 
@vidya_balan
 hv done complete justice to it. you again and always does it #VidyaBalan.😍
#ShakuntalaDevi"
"What a lovely movie! And what an amazing character, The Shakuntla Devi. 
@vidya_balan
 is as usual phenomenal in this. Great work by 
@sanyamalhotra07
 and 
@TheAmitSadh
 too. Thanks 
@PrimeVideoIN
 for the first day show direct delivery to my living room. #ShakuntalaDevi #AmazonPrimeDay"
"It was a beautiful movie! Relationship between mother and daughter was beautifully potrayed. 
@vidya_balan
 truly amazing performance👌🙏
This movie deserved a theatrical release 😍
#ShakuntalaDevi"
"#VidyaBalan is delightful in #ShakuntalaDevi What a terrific, power packed performer. Eyes speak volumes and face doesn't skip a single emotion. Effortless brilliance. A tale of mother-daughter, dreams, independence and sacrifice. Liked 
@TheAmitSadh
 in particular as well."
"You are mesmerizing 
@vidya_balan
 Ma'am ! 
@TheAmitSadh
@sanyamalhotra07
 ...Guys you made my day #ShakuntalaDevi . Thanks for such a nice movie."
"Just watched #ShakuntalaDevi
Loved this movie😍 #Vidhya_balan is brilliant as the woman torn between maths & motherhood
@vidya_balan mam"
However, one of the most loved and heart winning scenes has to be the theory of revolving numbers which has been truly loved and appreciated by all.
Shakuntala Devi is directed by Anu Menon and stars Vidya, Sanya Malhotra, and Amit Sadh in lead roles. The film is now available on Amazon Prime Video. So, don't miss the movie that'll teach you to laugh a little louder and love yourself a little more.
Last Updated Jul 31, 2020, 4:53 PM IST