Shah Rukh Khan: Took a chance with 'Fan'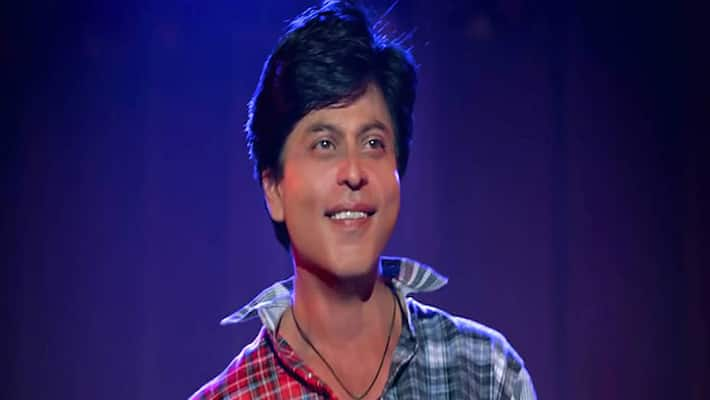 "It's (Fan) not a film that heartland audience will like it. But we took a chance thinking hopefully they (audience) will like it, but they need song and dance. I am not unrealistic," Shah Rukh told PTI.
The actor, 50, in his over 20 year-long career has given several blockbusters like Dilwale Dulhaniya Le Jayenge, Kuch Kuch Hota Hai, Chennai Express, Happy News Year, among others. But some of his films like Swades, Chak De! India did not do good business at the box-office as compared to his other commercial films.
"My last film ('Dilwale') had cars flying, there is dance and all so more heartland audience sees it and non-heartland don't see it. The idea is to make a film that everyone would see it," the actor said. The Happy New Year star appreciates filmmakers who come up with novel ideas.
"While (we) were making 'Swades', I had told Ashutosh Gowariker (film director) that hope you know this film will not make much business as the other (commercial) films do. But he had the guts to make a film like 'Swades' with a star like me," he said.
"I think this is what we should celebrate. When a new kind of filmmaker comes, and makes something different with new people as he doesn't have access to others (stars), I really appreciate that. I think it is more appreciated when an established director, producer, star does something unusual like 'Fan'," he added.
The My Name Is Khan star says he chooses to do different stuff on screen as it excites him. "As a person it keeps me going as I feel I have done something different. It also enhances your way of making cinema. Then after six months you can make a commercial film. (American actor) Will Smith does that, he makes a film for numbers as well one those which don't make that much numbers. I feel most actors should try and make that," the actor said.
According to Shah Rukh, there are two types of audience - one that enjoys offbeat films while there are others who like commercial films. 
Last Updated Mar 31, 2018, 6:38 PM IST