Woah! Sexy Sofia converts into a catholic nun!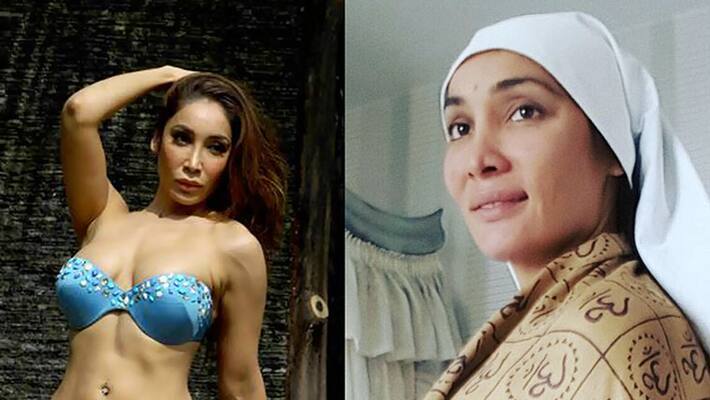 Sofia Hayat, best known as the ex-girlfriend of Indian cricketer Rohit Sharma, had posted a nude photo of herself on social media to celebrate the cricketer's mind-blowing innings of (264 runs) in 2012.
But recently, the bold starlet turned conservative and now covers herself from head to toe.
But that's not the all. The Muslim-born model has now become a Catholic nun! She claims she now prefers to be called as 'Gaia Mother Sofia' rather than a model.

Strangely, she even got an 'OM' tattooed on her forehead
Her recent post on Instagram had a caption that said, "We are beautiful without makeup...hair colour...fashion... We are perfect as we are. I'm sorry I gave you the impression otherwise. I am changed. I love you all. Gaia Sofia Mother."
She was last in the headlines after she was evicted from the Bigg Boss 7 house in 2011. She filed a police complaint against actor and co-contestant Armaan Kohli for assault and even got him arrested.
Sofia has turned vegan and organic and even made a video on 'how to make your own organic deodorant in a minute'.
The actress first film Six X is all set to release in 2016. In the trailer, she is seen doing intimate scenes with Ashmit Patel.
Last Updated Mar 31, 2018, 6:39 PM IST