Exclusive: Sandalwood Hattrick Hero Shivrajkumar-starrer Kavacha to release worldwide on April 5: Director Vasu
With Hatrick hero Shivrajkumar's action-thriller 'Kavacha' all set for worldwide release on April 5 next month, debutant director GVR Vasu says his entry into Sandalwood as a director with Shivrajkumar was challenging as this is first time Shivarajkumar has donned the character of a blind person.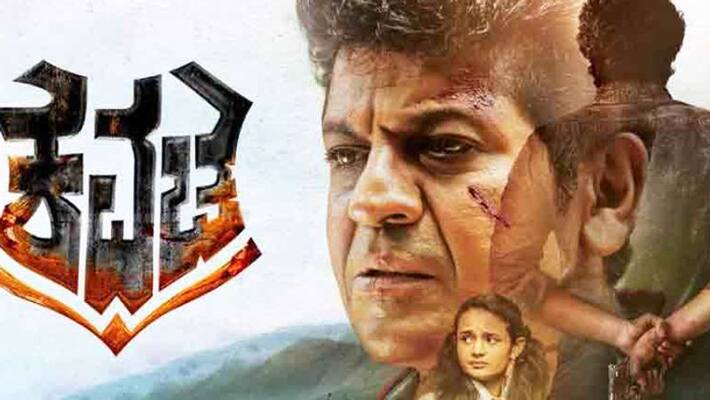 Bengaluru: In a career spanning over 33 years in the Kannada film industry, for the first time, Hattrick hero Shivrajkumar will play the role of a blind person with super senses in the emotional thriller 'Kavacha which will be screened worldwide on April 5. Sandalwood debutant GVR Vasu spoke exclusively to Asianet Newsable about his film, the star cast, music, and more.
What is it like working with Shivarajkumar?
"Being a debutant director and from Hyderabad, it was challenging, but to start a career as a director with Shivarajkumar, what else could one dream of? It was a dream start."

So, considering this is your debut, how did you manage to convince a big star like him, as they are usually choosy with scripts and work with renowned directors?
"Yes! It's my first movie, but the content and narration worked for me.
This movie is based on the Malayalam superhit Oppom in which Malayalam superstar Mohanlal played the protagonist. I got an appointment with Shivanna and explained the concept to him. I had to change the script a bit according to my imagination to suit the Kannada audience. Fortunately, he agreed."

What can you tell us about the film, and the star cast?
"The film is based on the character of a blind man and is an emotional thriller. In a career spanning 33 years, Shivanna has never played such a character. The film is 2 hours and 30 minutes in length and contains five songs. The star cast includes Isha Koppikar, Vasishta Simha and others. The film was shot in Ooty, Shivamogga, Sagara, Mysuru, Bengaluru and its outskirts. The film's music is scored by Arjun Janya and playback singers like legend SP Balasubrahmanyam and Vijay Prakash have lent their voices. This makes this film very special. Another interesting fact is that after 15 years Shivanna has returned to Ooty for a film shoot."

Because you managed to get Shivrajkumar to play the role, is he now the main focus of the movie?
The content and the story is the highlight.  The script is out-of-the-box and the main element of the film is a strong script. He just fulfilled the demands of the script and did so very well.

With a worldwide release, how many screens will your debut movie hit?
"We are in touch with distributors from the USA, Canada and Dubai and all the metro cities of India. We will hold a press conference soon and send out an official confirmation."
 
What makes the film special?
"Usually, stars like Shivrajkumar do not agree to act in a remake. Here is a film that was originally made in Malayalam, directed by a person with Telugu background. When I got the opportunity, I narrated in such a way that he agreed."
 
The film was originally slated for release in January, why was it then delayed?
"There were technical issues. We encountered sound mixing issues, hence the film was delayed but now we are set for the release."
Last Updated Mar 16, 2019, 6:58 PM IST