Sandalwood actress Sanjjanaa Galrani has her kitty full with back to back projects in Tamil, Hindi
With handful of projects in her kitty, Kannada film actress Sanjjanaa Galrani has been basking in the delight of her projects - from Tamil film to web series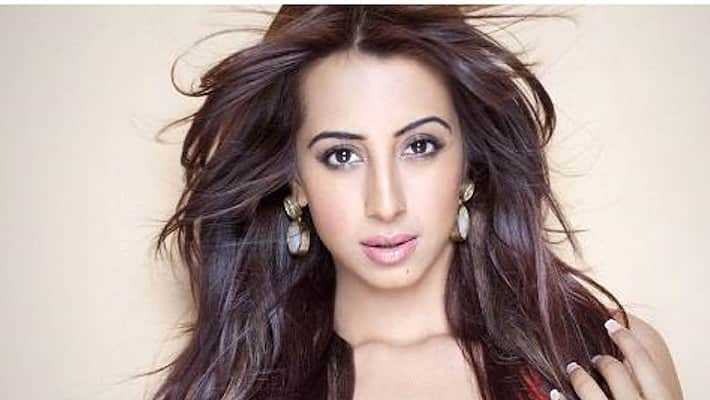 Bengaluru: Sanjjanaa Galrani is back with a bang and is super busy with her schedule right now. But she isn't complaining. 
This year has been a busy one for Sandalwood actress Sanjjanaa Galrani. She is now busy with a bag full of projects and back to back shooting schedules. 
On the work front, Sanjjanaa is busy with five projects in her kitty. She will be making her debut in the Tamil film industry with Arun Vijay's Boxer which will go on floors by December. Sanjjanaa will be playing a crucial role in the flick. She is playing the role of a boxer in the film. 
She will also be starring opposite Ashwin Kakamanu in Tamil web series called Aivar which portrays the journey of five people diversifying into different areas of life. Directed by Harsha and Vijay, the project is in the last leg of completion. 
Sanjjanaa will be collaborating with Raamar, who shot to fame after his stint on Vijay TV for a fantasy comedy which is tentatively titled Production no. 8. Sanjjanna Galrani is also making her debut in web series and she is roped opposite Harsha Viva and two others. Speaking to Asianet Newsable, Sanjjanaa said she is delighted about the project and is eagerly looking forward to it.  
Her other few projects in hand are two Kannada films titled Mathay Mathay and Muthukumar with actor Dhanush. Sanjjanaa will be seen doing a cameo as a stylish film actress with three men in the lead in Mathay Mathay. Another cameo of hers will be opposite Dhanush, playing a star campaigner who changes the perception and overview of the protagonist.     
Sanjjanaa has also forayed into Hindi web series - I me my mind opposite Dil Dosti Dance fame Kunwar Amar. She will be seen having dual shades in the role. 
She was last seen playing a woman centric role of a warrior, getting trained in horse riding, sword fighting and boxing/MMa as a professional and maintaining high-level fitness and that seems to have helped her in coming a long way in the film industry. Her woman centric TV show Swarnakhadgham, produced by the producers of Bahubali is continuing to entertain her fans on ETV Telugu. 
Last Updated Nov 21, 2019, 12:33 PM IST