Watch: Salman turns into 'Chulbul Pandey' for Dubai's Bollywood Park
Salman Khan famous avatar Chulbul Pandey comes to life again for a live stunt show
This will take place at the Bollywood Park's Rustic Ravine zone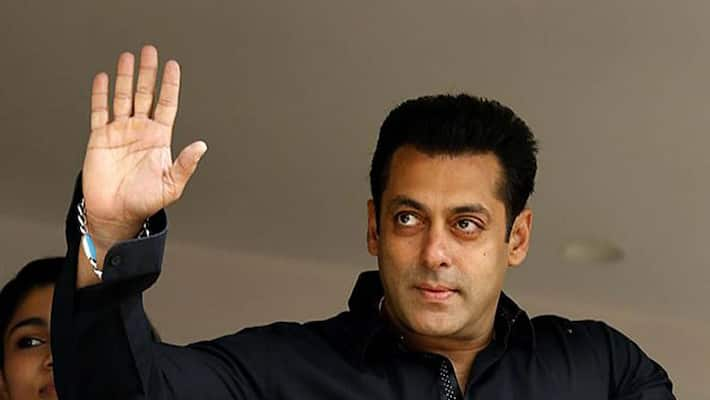 This time, he dons the moustache and khaki uniform for Bollywood's first-ever theme park that will open in Dubai. 
Salman and younger brother Arbaaz Khan, who also doubles up as Dabangg's producer, filmed a video segment for the live stunt show Dabangg: Stunt Spectacular.
In the behind-the-scene video, Salman claims, "As soon as the moustache and uniform is on, the voice changes, the gait and my whole personality changes."
Arbaaz Khan adds "I feel no one could have played Chulbul's role better than Salman, as he added a dash of his own personality. While the script offers one thing, Salman had brought a lot more to the table."
The brothers are seen poking fun at each other, with Salman revealing, "As far as we are not working together, we are much better in private life. As soon as we start working…" But, Arbaaz quickly adds, "… we make Dabangg together. We are two incredibly creative people, and together we bring out the best for the audience."
Set at the Bollywood Park's Rustic Ravine zone, this power packed attraction will take the spectators on an adventure with Chulbul Pandey, where he has to rescue his damsel Rajjo and her friends from the grabs of goons.
Rustic Ravine will also host a Lagaan section, that will feature a mini carnival in the Champaner village with a Ferris Wheel, Carousel and 3 mini carnival games as well as the Lagaan Thrill of Victory ride, a rollercoaster-style motion based simulator experience. This zone will also have an interactive track‐bound dark ride called Sholay, The Hunt for Gabbar Singh with 3D projection, themed show scenes and 4D effects. Riders shoot their way through key scenes from the Bollywood classic Sholay.
Opening in Jebel Ali as part of the Dubai Parks and Resorts, Bollywood Park promises to enthral fans of the film industry with interesting movie-themed rides and shows. 
"Expect action, some weird funny dancing steps and humour," Salman Khan signs off. 
Last Updated Mar 31, 2018, 7:00 PM IST