Rishi Kapoor birth anniversary: 7 best films by late veteran superstar
Rishi Kapoor was a highly regarded and talented actor in the Indian film industry. Throughout his career, he delivered several memorable performances in a variety of films. While it's subjective to determine the "best" films, here are seven notable movies that showcase his versatility and talent: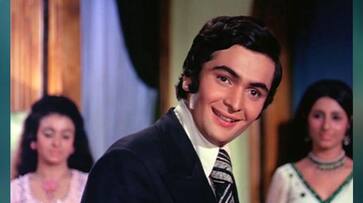 These are just a few of Rishi Kapoor's notable films, and his filmography is rich with many other excellent performances. His contribution to Indian cinema is celebrated and remembered by fans and the industry alike.
Bobby (1973) - This film marked Rishi Kapoor's debut in a leading role, and it became a massive success. The movie is a romantic musical that also launched the career of Dimple Kapadia.
Amar Akbar Anthony (1977) - Rishi Kapoor played one of the three lead characters in this iconic comedy film directed by Manmohan Desai. His role as Akbar is still fondly remembered.
Karz (1980) - In this musical thriller directed by Subhash Ghai, Rishi Kapoor played the role of Monty Oberoi, a man who is haunted by memories of his past life. The film is known for its memorable songs and gripping storyline.
Kabhi Kabhie (1976) - Directed by Yash Chopra, this romantic drama featured Rishi Kapoor alongside an ensemble cast. His portrayal of the character Vikram Khanna was critically acclaimed.
Chandni (1989) - Rishi Kapoor starred opposite Sridevi in this Yash Chopra-directed film. It's a classic romantic movie with beautiful songs and picturesque locations.
Amar Prem (1972) - Rishi Kapoor played a child actor in this heartwarming film directed by Shakti Samanta. His performance as the young protagonist's friend left a lasting impact.
Kapoor & Sons (2016) - In one of his later roles, Rishi Kapoor played the character of the 90-year-old grandfather in this family drama. His performance was both heartwarming and poignant, earning critical acclaim.
Last Updated Sep 4, 2023, 7:30 AM IST