Ranbir Kapoor to romance Indian- Australian actress Amy Aela? Here's what report says
Actress Amy Aela plays cameo alongside Ranbir Kapoor in Shahshank Khaitan's next; read exciting details.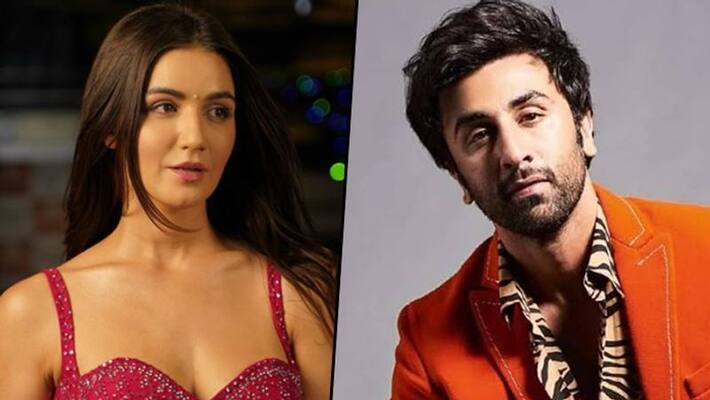 It's been a long wait since Ranbir Kapoor has amazed his fans with his on-screen performances. The actor was last seen in Sanju, and it's been more than three years since the actor gave a hit film. Now Ranbir Kapoor will be seen alongside Amy Aela in Shashank Khaitan's next. Actress Amy Aela was seen on set recently shooting a mysterious song with Ranbir Kapoor. According to sources, the appearance is a cameo to an energising new track for an upcoming Shashank Khaitan film.
Born in Allahabad, Uttar Pradesh - the actress is also a model, entrepreneur and influencer. Amy moved to India in 2020 to spend time closer to family, but she has a knack for acting and has never looked back ever since. Amy is very famous on social media, and she has a massive fan following. Amy will be seen in upcoming OTT shows such as 'The Cancer Bitch' and Hotstar's 'The Kingmakers'. She will also be seen in Ajay Devgn's 'Mayday', with a cameo alongside Amitabh Bachchan and Ajay Devgn. On her work experience with Ranbir, Amy said that he is very talented, humble and hardworking. She further stated that it's almost unbelievable to say that she has shot one scene with Bachchan. Also Read: Samantha Ruth Prabhu, Naga Chaitanya would have celebrated 4th anniversary today; check romantic pics
Amy has been in India for over a year now, and she has been entertaining her fans each time. Talking about her take as an outsider to work in the film industry, she said that people only see the highlights and often ignore the hard work and dedication one puts into gaining a particular position in the industry.  Amy also revealed that she has cried a lot after facing rejection and had questioned her worth, but she kept going on, which helped her a lot. Amy also said that she does not fear rejection. She knows what she is good at and her unique proposition and that no one can take it away from her.
Amy is not here only as an actor but also as a Brand Manager for an Australian company, as a Celebrity Liason for a US vegan charity, and as an influencer and content creator. Amy also revealed that she is glad she did not choose the path of reality shows and that she is carving her niche. Also Read: Kriti Sanon to star in Anurag Kashyap's Kill Bill? Here's what we know
Last Updated Oct 6, 2021, 5:22 PM IST